Missed the latest live webinar in 'The Operator's Edge' series? Here's a quick recap of top takeaways. You can watch the replay on-demand right here.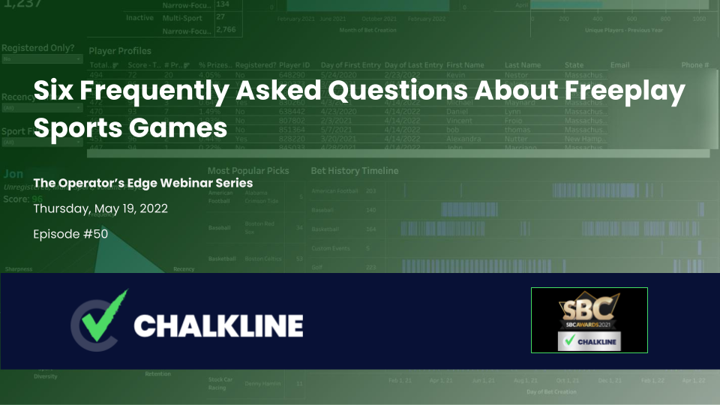 In this month's edition of 'The Operator's Edge' webinar series, Chalkline CEO Daniel Kustelski and co-founder Joe Kustelski answered some of the top questions about freeplay sports games, including how they work and why they're valuable.
Check out the top takeaways from the webinar below or - better yet - watch the on-demand webinar: Six Frequently Asked Questions About Freeplay Sports Games.
1. What exactly ARE freeplay sports prediction games and how do they work?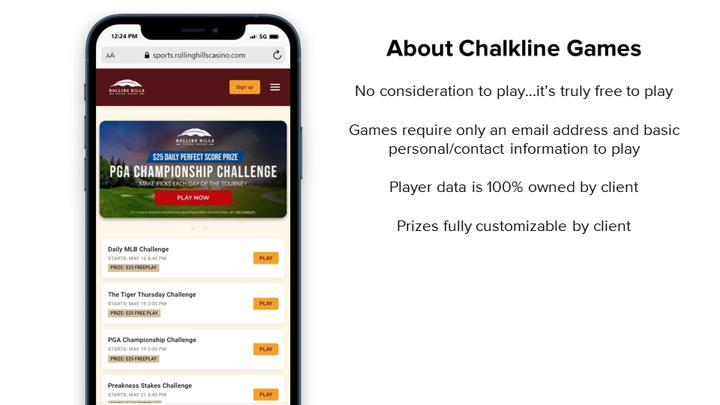 Chalkline's freeplay sports prediction games allow sports fans to win prizes by choosing the outcome of games, horse races, and other events. Our clients can customize their games and prizes to appeal to their particular audience.
For players, these games are always free. All they need to do is sign up with their email address and provide some basic personal information.
Once registered, players will make their picks and receive a confirmation slip (which they can share with friends or on social media). 
When the game ends, they'll get an email with their results and information about how to redeem their prizes (if they won).
2. How do freeplay sports games help my business?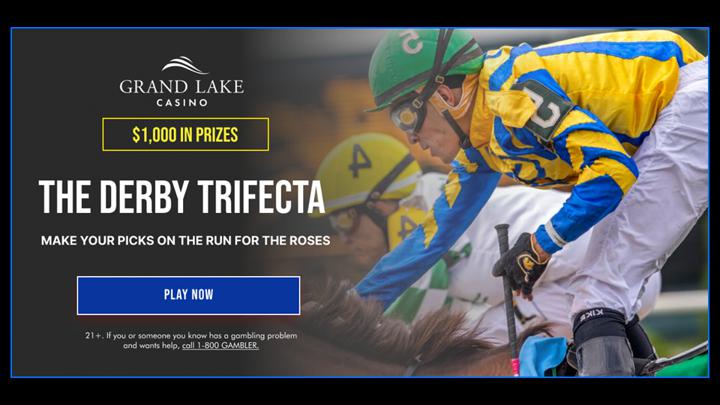 There are a few ways that freeplay sports games can help your business, but the most important is by boosting your database of betting-inclined players. 
After you've captured their information, you can wrap your arms around them and nurture them through your customer journey.
Freeplay games also help media companies turn eyeballs into valuable customer information (like mobile numbers and email addresses). For casinos, these games help convert gamblers into sports bettors.
Plus, freeplay games can beef up your promotional event calendar, drive loyalty, and diversify your marketing opportunities.
3. Which types of freeplay games work best?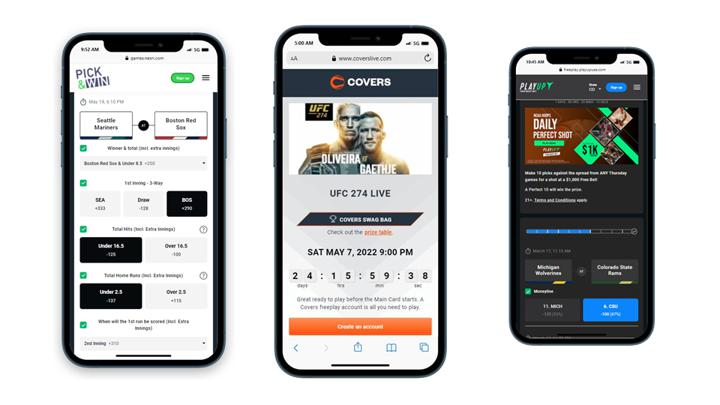 Our clients use several types of freeplay games to achieve different goals.
Popular freeplay game types include pre-match predictors, live in-play contests, leaderboard challenges, and more.
We work closely with each customer to determine the right kind of freeplay game for their particular goals – whether that's engagement, bettor education, retail activations, or loyalty program development (or some combination of all of these).
4. Who owns the player data from freeplay games?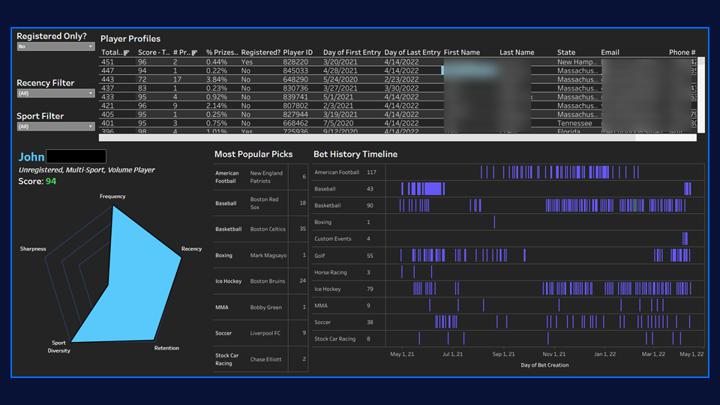 It's simple: Chalkline provides data collection and analysis to improve conversion and tailor marketing efforts, but our clients own all data generated from their freeplay games.
5. How do the games get marketed and promoted?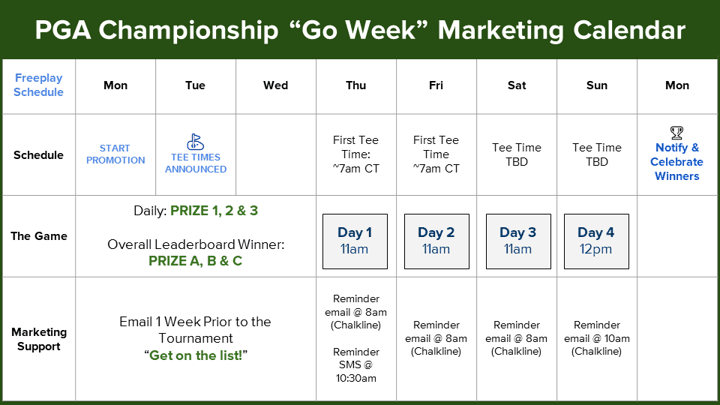 Our aim is to make integration as simple as possible for our customers.
That's why we provide templates, gameplans, creative, social media promotion, and more, to help our customers make the most of their freeplay offerings.
We'll start with owned and earned media (including social, email, and retail) since that's the most cost-effective way to promote these games. 
From there, we'll work on paid media efforts with the support of a performance marketing group. 
6. What's the conversion rate from freeplay games to real money wagers?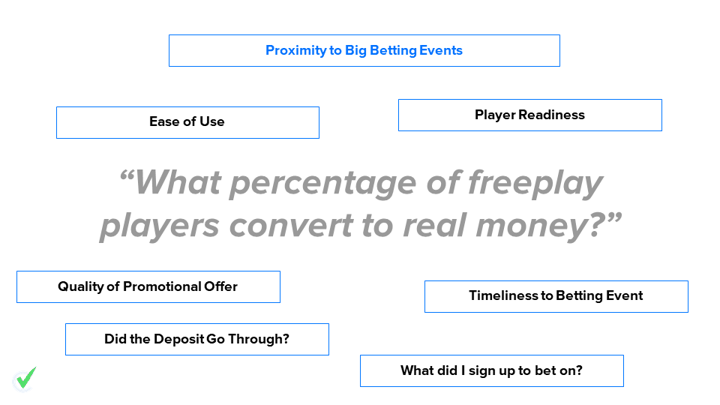 It depends on a few factors, such as the proximity of the game or sporting event and whether sports betting is legal in the player's state.
On average, however, we've seen a 25 - 35% conversion rate from freeplay to real money wagers – but again, it's highly dependent on multiple factors.
Connect with Chalkline
Watch the webinar replay to learn more about freeplay games and how they can help your business.
You can also browse all of the webinars in 'The Operator's Edge' series from Chalkline.
Set up a live conversation with Daniel to discuss how Chalkline can help your sportsbook attract new bettors and increase profits.
Learn more about Chalkline's free-to-play games.