The United Soccer League and TwinSpires recently announced the launch of a free-to-play pick'em game powered by Chalkline. You can read the full announcement right here.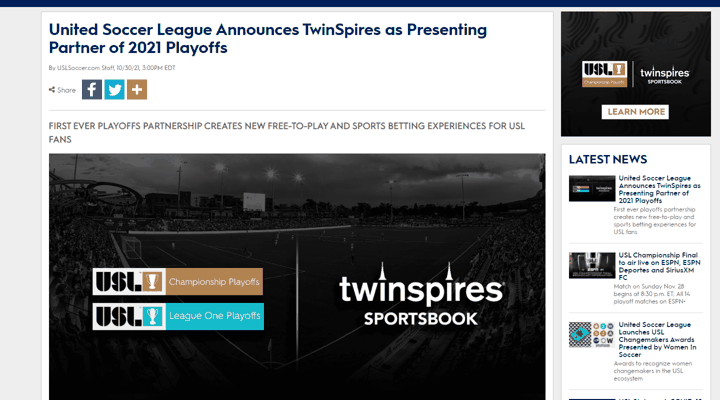 This week, the United Soccer League (USL) and TwinSpires launched the Playoff Payoff, a free-to-play pick'em game for soccer fans during the 2021 USL Championship and USL League One Playoffs.
Powered by Chalkline, the Playoff Payoff is exclusively available through the USL mobile app. Chalkline already runs free-to-play games for TwinSpires and many other industry-leading brands.
How The USL Freeplay Game Works
Starting in the first week of November, soccer fans can download the USL app to predict several outcomes of each playoff game, including the winning team, the first team to score, and the number of goals scored.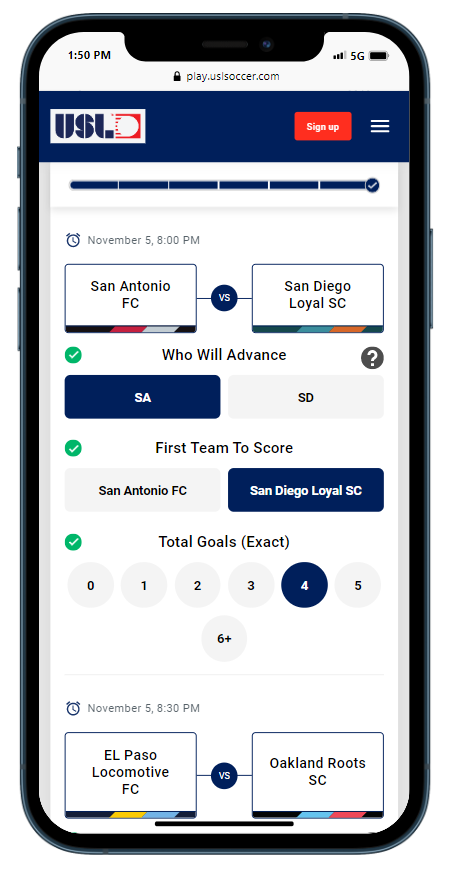 Players who make the highest number of accurate picks throughout the Playoff Payoff will win cash prizes. The competition will end with the 2021 USL Championship on November 28.
USL and TwinSpires will also offer special promotions for customers in certain regulated states that open a sports betting account. Eligible areas include Colorado, Michigan, Pennsylvania, Tennessee, and more.
"With the most exciting part of the USL Championship and League One seasons upon us, this partnership will allow our fans to be even more invested in every drama-filled match through different contests and promotions," said USL Senior Vice President of Corporate Partnerships Josh Keller.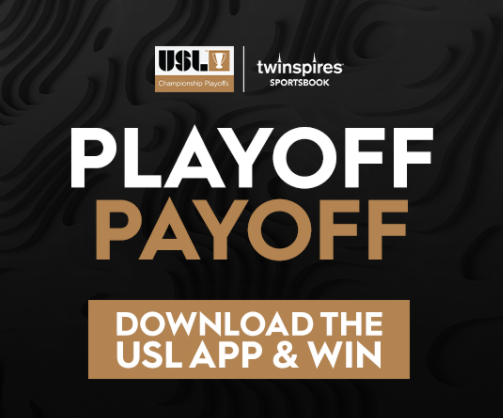 How Chalkline Helps Pro Sports Teams & Leagues Prepare For Sports Betting
The Chalkline platform is used as a "sports betting starter kit" by teams, leagues, media, affiliates and casinos. The platform consists of the "BettorGames" freeplay games engine and "BettorBI" customer analytics. Combined, Chalkline enables teams and leagues to:
Attract and engage new fans with freeplay games
Build a customer database with user-level analytics, including state and favorite team
Customize games to match existing content and branding
Personalize and localize marketing campaigns with state-level offers
Increase engagement and ROI
In addition to USL, Chalkline has partnered with the Arena Football League and Northwoods League. See additional Chalkline customers and case studies here.
Connect With Chalkline
Speak with Chalkline CEO Daniel Kustelski to discuss how Chalkline can help you grow your sports betting customer database.
You can also browse all of the webinars in Chalkline's 'The Operator's Edge' series.
Learn more about How Chalkline Works.