Missed the latest live webinar in 'The Operator's Edge' series? Here's a quick recap of top takeaways. You can watch the replay on-demand right here.
In this month's edition of 'The Operator's Edge' webinar series, Chalkline CEO Daniel Kustelski explained how operators can use high-profile sporting events to acquire and retain freeplay customers.
Check out the top takeaways from the webinar below or - better yet - watch the on-demand webinar: Five Ways to Use the Biggest Sporting Events for Freeplay Acquisition and Retention.
1. Plan & Promote Around the Biggest Betting Events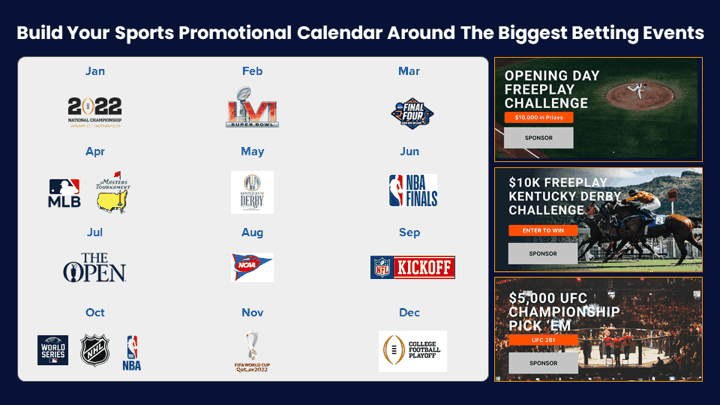 Your first step is simple: put together a calendar that highlights all of the major sporting events of the year.
Based on that calendar, you can develop a marketing plan that includes tactics like watch parties, freeplay games, and giveaways – all of which can be used to excite bettors and create a fun environment where they can wager on the games.
Big betting events like the Super Bowl and March Madness are vital for casual bettors – many of whom only wager during these high-profile events.
With a bit of planning and promotion, you can train your audience to engage with you around these big betting events.
2. Connect Players with Each Other and WITH YOU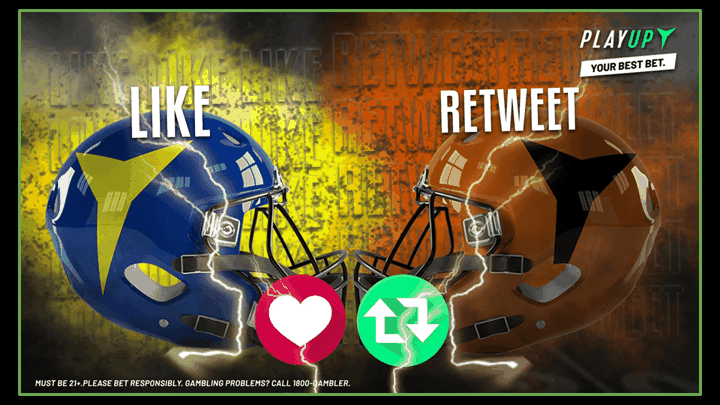 In many cases, sports fans are happy to meet and engage with one another – but they need a time and place to do it.
You can be the glue that connects them.
With social engagement strategies, like displaying leaderboards and encouraging followers to like and share your social posts, you can amplify your message and create a connected network of players. 
Big sporting events also provide an opportunity for players to bring their friends along – letting you tap into your bettors' trusted inner circles and access an important, high-quality lead source.
3. Connect Digital to Real Life with Retail Activations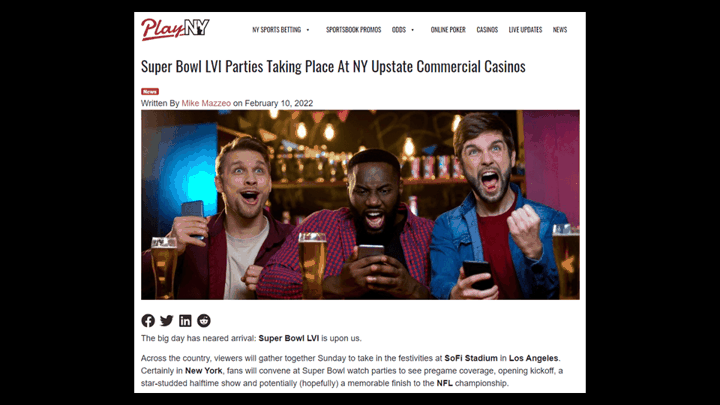 By connecting digital and retail, you'll provide a more cohesive customer experience and drive more conversions.
Specifically, you can use your online presence to drive patrons to retail settings – whether that's a sports bar on your property or a watch party hosted at a local venue. 
Once they're on-site, you have a chance to learn more about them and start them on their sports betting journey. Then, you can encourage further engagement through digital channels.
For example, you can set up a giveaway where patrons scan a QR code and provide their information for a chance to win a prize.
It's a simple (but effective) way to guide customers to the next right step in their journey.
4. Localize for Impact
In order to resonate with your customers, you need to understand where they're coming from (in a literal sense).
Are they in your state? Or are they coming from a nearby state?
Once you have this information, you can build out freeplay games that cater to the right fan bases.
For example, if you're based in Chicago, you could create a Bears or Big Ten pick'em game.
Chalkline data shows that localized games outperformed national games by 3X across every major sport – suggesting that your success is at least partially dependent on how well you're localizing your games.
5. Educate, Introduce and Fill Out Your Player Data Profiles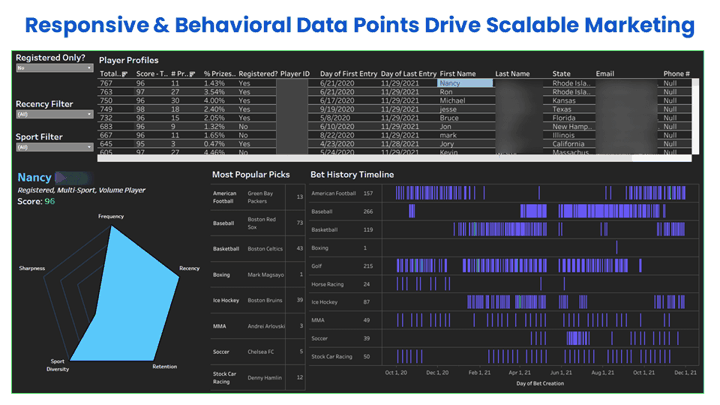 Everyone is at a different place in their sports betting journey. While some people are seasoned pros, others have never placed a bet.
This is particularly true during big sporting events. 
For that reason, you should treat high-profile games and events as an introduction to sports betting for some patrons.
Provide educational materials (like explainer videos and FAQs) to make your players comfortable with the process of placing a bet.
As they ease into sports betting, you can begin collecting more data about their preferences and behaviors – with the eventual goal of personalizing marketing outreach for them.
Connect with Chalkline
Watch the webinar replay to learn more about using big events for acquisition and retention.
You can also browse all of the webinars in 'The Operator's Edge' series from Chalkline.
Set up a live conversation with Daniel to discuss how Chalkline can help your sportsbook attract new bettors and increase profits.
Learn more about Chalkline's free-to-play games.