Missed the latest webinar in 'The Operator's Edge' series? Here's a quick recap of top takeaways. You can watch the replay on-demand right here.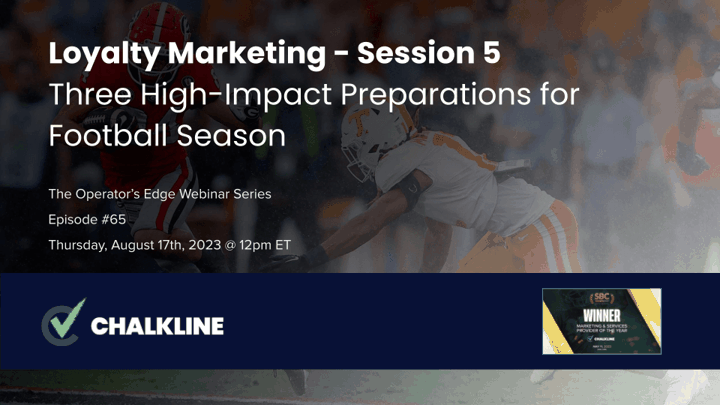 In this month's edition of 'The Operator's Edge' webinar series, Chalkline CEO Daniel Kustelski discussed three ways that casino marketers can use football season to drive engagement and loyalty.
Check out the top takeaways from the webinar below or - better yet - watch the on-demand webinar: Loyalty Marketing - Three High-Impact Preparations for Football Season.
1. Football Pick'ems on Mobile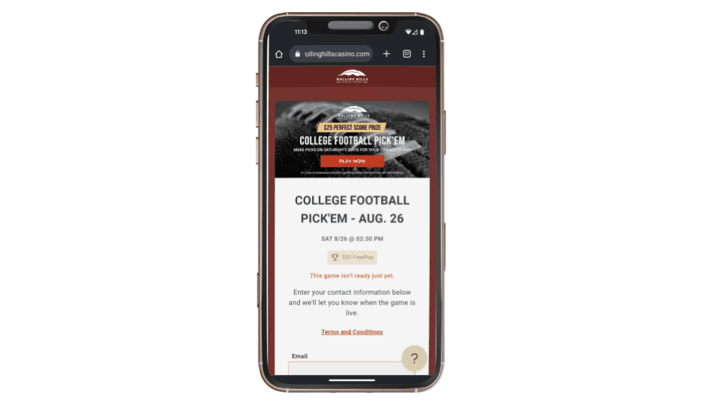 Right now, there's a massive pre-season buzz among football fans. Inside your casino, people are talking about their team's schedule, major match-ups, and landmark local games.
If you're looking for a quick and easy way to capitalize on these conversations, try offering mobile-based pick 'em games.
From local teams to big conference games to high-profile showdowns, the options here are endless. The best part? To engage, all your patrons have to do is pick up their phones and make a few quick picks.
2. Adding Sports to Your Promotions Calendar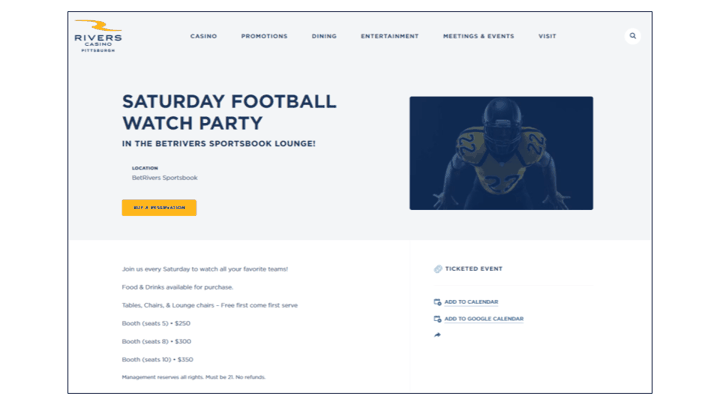 Even if you don't have a dedicated sportsbook, you can use your website and app as powerful promotional tools to attract sports fans. Here's how.
In your promotions section, set up a calendar view of upcoming sporting events, along with information about how patrons can watch them on your property. If possible, integrate sharing tools – like an "add to calendar" or social sharing function – to help your customers spread the word.
Whether they're free watch parties or ticketed events, your goal is to show sports fans that your casino is a fun place to watch their favorite teams, leagues, and events.
It's simple, but it's an effective way to boost both your retail and digital presence with sports lovers.
3. Integrate Loyalty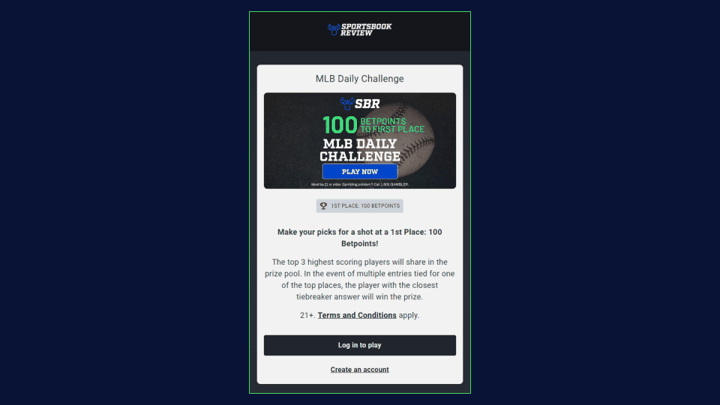 It's a hot question among casinos right now: How do you integrate sports promotions with loyalty programs?
You already know that many of your patrons are sports fans, so the trick is finding ways to tap into that interest, present them with engaging offers, and start the loyalty enrollment process.
For this, sports promotion games are a great solution.
Not only can these games help you identify people who are interested in your brand and the prizes you're offering, but they also feed you tons of data about these folks. As a result, you can craft more tailored marketing campaigns and, ideally, keep them coming back for more.
Connect with Chalkline
Watch the webinar replay for more data and tips about using football to deepen engagement and loyalty.
You can also browse all of the webinars in 'The Operator's Edge' series from Chalkline.
Set up a live conversation with Daniel to discuss how Chalkline can help your sportsbook attract new bettors and increase profits.
Learn more about Chalkline's free-to-play games.