Miss the latest webinar in 'The Operator's Edge' series? Here's a quick recap of top takeaways. You can watch the replay on-demand right here.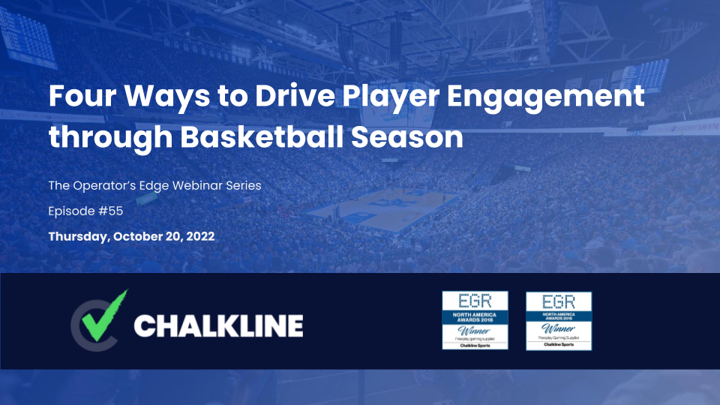 In this month's edition of 'The Operator's Edge' webinar series, Chalkline CEO Daniel Kustelski shared some of the best ways to engage players before and during basketball season.
Check out the top takeaways from the webinar below or - better yet - watch the on-demand webinar: Four Ways to Drive Player Engagement through Basketball Season.
1. Start Your Sports Promotions with the Hardcore Fans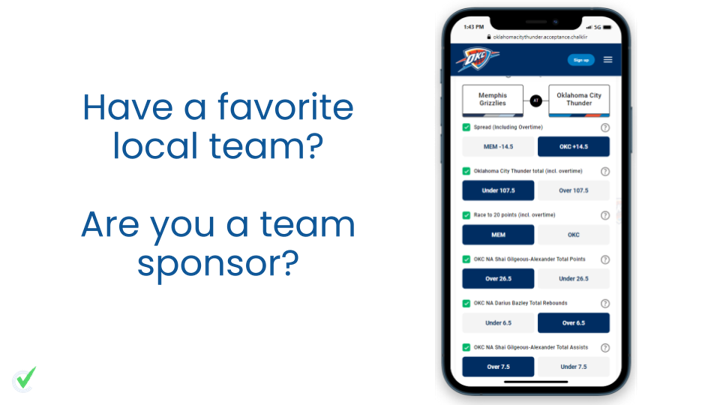 Across the NBA, WNBA, and NCAA, there are a lot of basketball fans who love watching games – and research shows that many of them like to gamble, too.
However, not every basketball superfan is a bettor just yet, but as an operator, you can help them get there.
Start by educating them about how to place their first bet. Then, show them how easy it is to get involved by offering fun and simple sports promotion games that revolve around basic concepts like spreads and over/unders.
If you need some inspiration, league-focused and team-focused games are usually a hit with superfans – especially if there's a well-known team in your local market or if you're a team sponsor. On the giveaway side, team-related prizes (like tickets and signed merchandise) typically resonate with fans.
2. Cultivate Younger Audiences with Player Prop Focused Games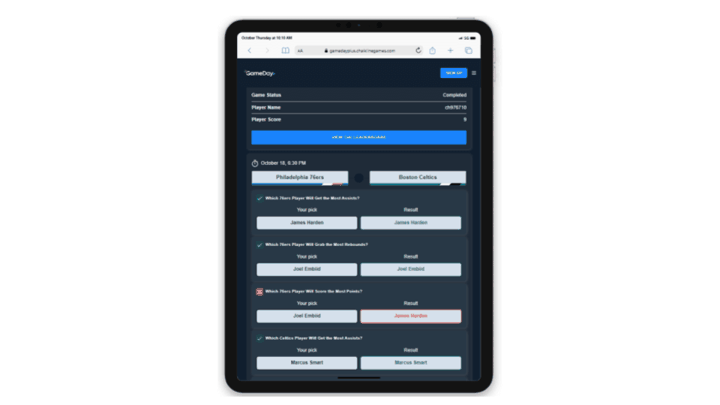 We've known for years that the NBA is a player-driven league supported by the star power of its top athletes. 
Because of this, the league commands a younger audience – and many of them are intrigued by player prop-style games.
As an operator, you can capitalize on this by running basic prediction games that revolve around player performance. Examples include:
How many points will a certain player score?
Who will earn the most rebounds or assists?
Who will score the most points in the quarter, half, or game?
3. Tee up the Big Days: Conference Challenges, NBA Christmas, NCAA Conference Tourneys, etc.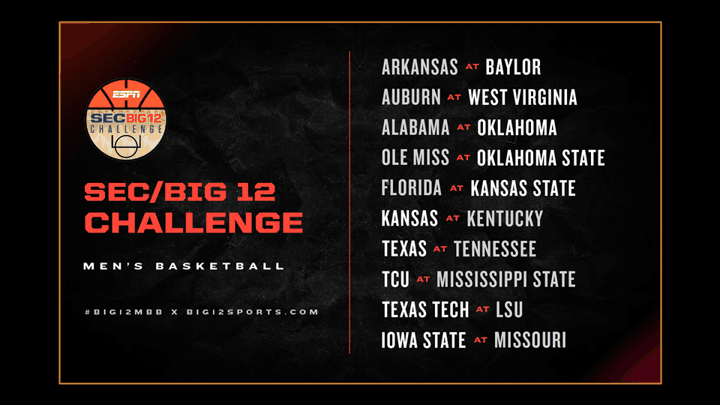 Don't wait until March Madness to market to your basketball-loving bettors.
We may be in the middle of football season, but there are some major basketball-related events ahead on the fall and winter sports calendar.
It's a great time to map out your promotional plans for big early-season college match-ups, conference challenges, and the NBA's Christmas Day games.
Start engaging them now – with fan-friendly promotions like watch parties, contests, and freeplay games – so they're already familiar with you by spring.
4. Build Towards March Madness 
Ahead of this year's tournament, more than 45 million American adults said that they planned to bet on March Madness – representing $3.1 billion in wagers.
With so much money at stake, it's worth putting in the hard promotional work now, so you can enjoy the benefits when March rolls around.
From now until then, your job is to connect with college hoops fans and engage them with exciting basketball-related promotions. 
By tournament time, you'll have an established relationship, and your patrons will recognize your sportsbook as the trusted place for all things basketball betting.
Connect with Chalkline
Watch the webinar replay to learn how to engage basketball fans with player prop games, head-to-head challenges, and more.
You can also browse all of the webinars in 'The Operator's Edge' series from Chalkline.
Set up a live conversation with Daniel to discuss how Chalkline can help your sportsbook attract new bettors and increase profits.
Learn more about Chalkline's free-to-play games.