Missed the latest webinar in 'The Operator's Edge' series? Here's a quick recap of top takeaways. You can watch the replay on demand right here.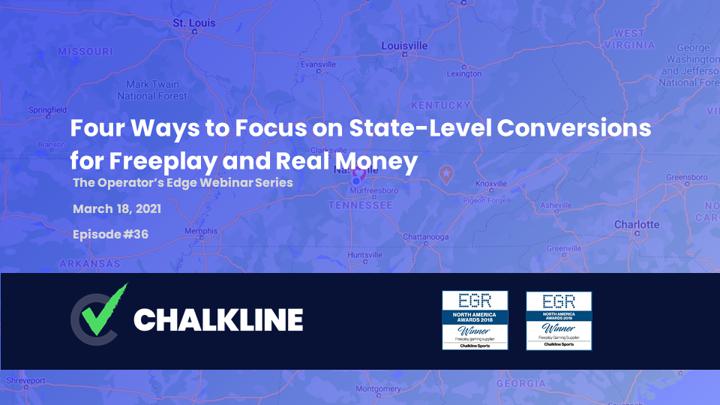 In this month's edition of 'The Operator's Edge' webinar series, Chalkline Sports Co-Founder and CEO Daniel Kustelski and Co-Founder Joe Kustelski shared how betting operators can generate more state-level conversions for their freeplay and real money games.
Watch the on-demand webinar: Four Ways to Focus on State-Level Conversions for Freeplay and Real Money.
1. Get the Basic Tools in Place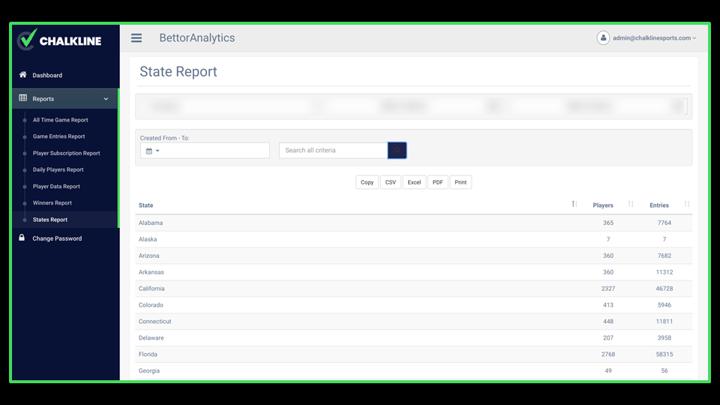 After you've done the work to understand the regulations in the state where you're operating, it's time to get your basic tools in place to drive conversions in that region.
There are many out-of-the-box tools that you can get up and running quickly, so you can get data quickly and begin to analyze it and leverage the insights.
For example, Chalkline's BettorAnalytics platform offers a simple way to understand your audience and their betting behaviors.
Implementing these types of tools will lay the groundwork for the next steps.
2. Localize Marketing Assets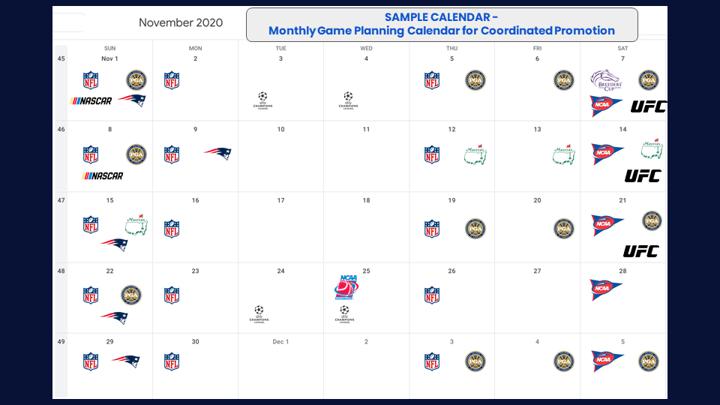 Providing localized experiences is another essential part of driving more conversions at a state level. 
No matter which state you're operating in, people will expect to see games and promotions that relate to their favorite local sports teams. 
If you know a customer is in Tennessee, for example, you'd want to offer Titans and Predators contests or lines as soon as they visit your book.
You can keep on top of what's going on in local markets by creating a calendar of key sporting events within that area. Then, create a communications strategy to align with each of those events.
It's all about delivering the localized experiences that your customers expect and deserve.
3. Develop Local Retail Activations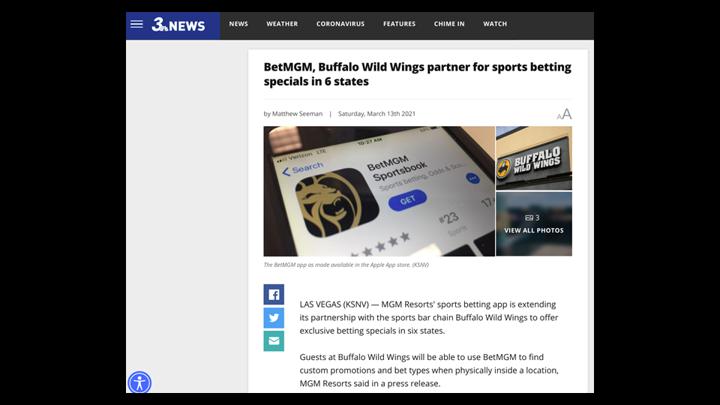 By cultivating local retailer relationships, you'll foster interactions between your brand and people within your target demographic.
For example, BetMGM recently partnered with Buffalo Wild Wings and Topgolf to reach new audiences within the sports betting audience.
But you don't have to work with a big-name national retailer to get your name out there. 
You can also form partnerships with local sports bars where fans congregate to watch games.
These venues are full of sports lovers who want more ways to interact with and support their team. Tap into that excitement to grow your customer base.
4. Layer Personalization on Top of Localization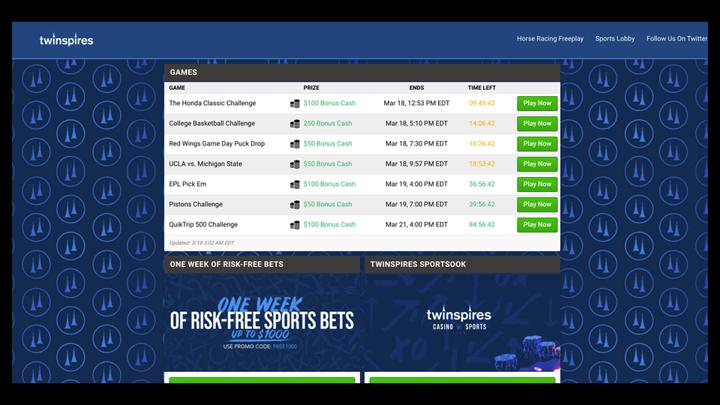 Finally, you should provide personalized betting experiences (on top of localized ones) to boost engagement among your player base.
While localization is the first step, personalization lets you dig deeper and determine the most tailored offers for particular players. 
When you understand things such as someone's favorite sport, their experience level with betting, and when they like to wager, you can craft customized experiences and increase the odds that they'll engage with you.
For betting operators and sportsbooks, there are many ways that personalization measurably drives conversion. If you're interested in learning more about this topic, reserve your spot at next month's webinar.
Connect with Chalkline 
Watch the webinar replay to hear real-world examples of how operators are driving more state-level conversions with freeplay games.
You can also browse all of the webinars in 'The Operator's Edge' series.
Set up a live conversation with Daniel to discuss how Chalkline can help your sportsbook attract new bettors and increase profits.
Learn more about Chalkline's free-to-play games.