Missed the latest webinar in 'The Operator's Edge' series? Here's a quick recap of top takeaways. You can watch the replay on-demand right here.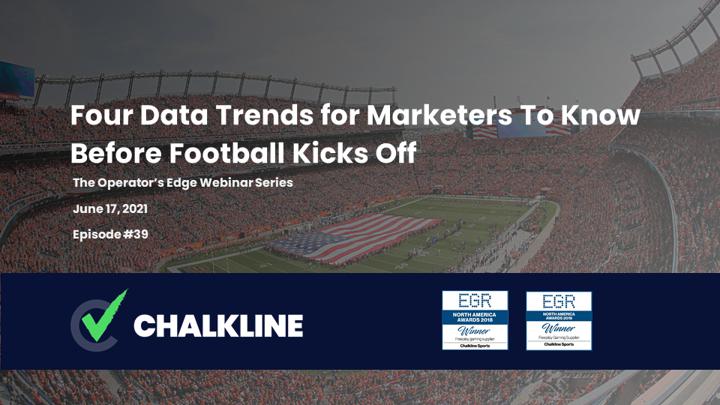 In this month's edition of 'The Operator's Edge' webinar series, Chalkline Co-Founder Joe Kustelski covered four of the biggest trends in sportsbook marketing ahead of the upcoming football season.
Check out the top takeaways from the webinar below.
Watch the on-demand webinar: The Operator's Edge: Four Data Trends for Sportsbook Marketers To Know Before Football Kicks Off This Fall.
1. 2021 Football Season Will See the Most Active US Sports Betting Base Ever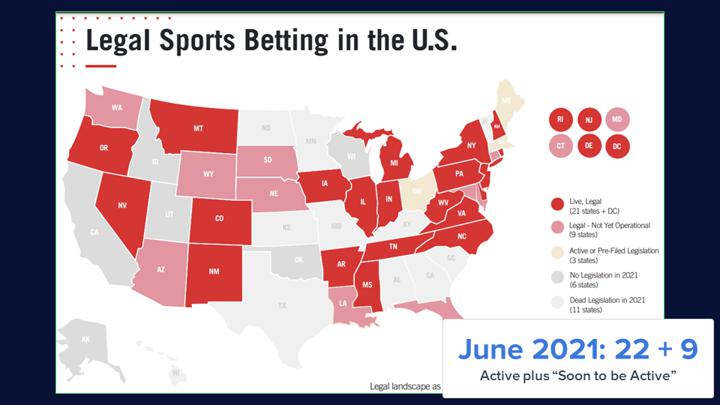 At this time last year, 23 states had either already legalized sports betting or were close to doing so.
Today, that number is 31.
Based on those figures, it's clear that we're going into an active environment for sports betting this fall.
As states continue to legalize, we'll see more marketing dollars being spent on attracting new players -- contributing to an even bigger football season.
For sportsbooks and casinos, it's time to lean into college and professional football as an acquisition and engagement tool.
2. Football Draws the Biggest Crowds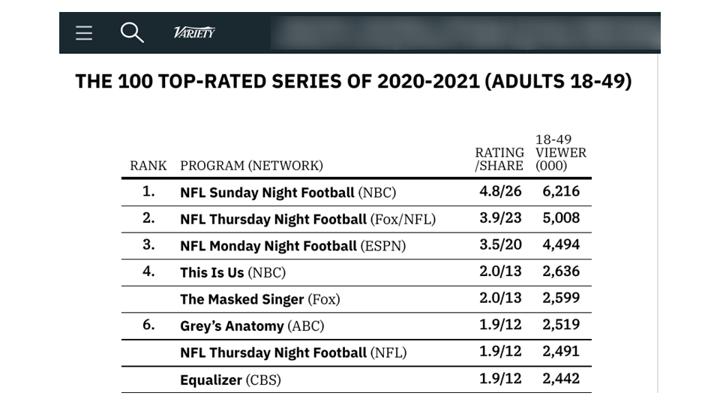 Every year, NFL programming (including Sunday Night Football and Monday Night Football) consistently outperforms nearly everything else on TV -- and this fall will be no different.
Even before the season begins, there are months of build-up as analysts and commentators talk about everything from trades to team expectations to fantasy projections.
Football fans wait a long time for their season to start, so when the first week of college football kicks off in August, they're prepared and ready to engage with their favorite teams.
As a sportsbook marketer, you have to take advantage of this momentum.
Line up your advertising spend, craft your player acquisition strategy, and build your in-person event calendar to prepare your book for the football crowds today.
3. Football Drives the Biggest Bets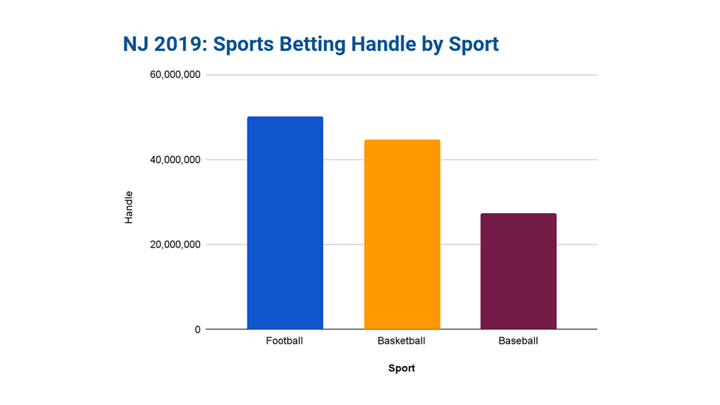 Not only does football drive the biggest crowds, but it also pulls in the largest bets.
Across the US, 65% of sports bettors put money on NFL or NCAA football.
In states like New Jersey and Nevada, the football handle is significantly higher than basketball, baseball, and other sports.
If you're in sportsbook marketing, you should recognize that football is what's going to feed your book, your affiliate revenues, and more.
For casinos that broadcast games, football is a primary reason that people make weekend trips and spend their money on your property.
4. Football is Growing Quickly in Multiple Directions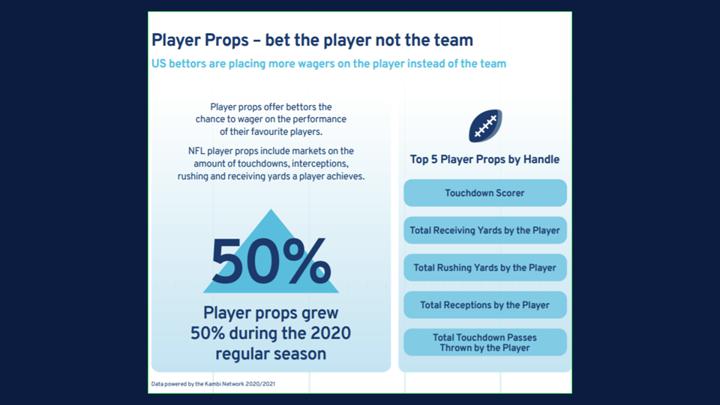 Betting on football isn't the same as it used to be.
These days, bettors don't just want to place moneyline or over-under bets. They also want to put their money on things like in-play wagers or player props.
Sports fans love to follow their favorite athletes, whether it's on social media, in TV commercials, or through betting.
By offering player props and similar betting options, you're giving your customers what they want. At the same time, you're also making them more likely to come back to your book.
Connect with Chalkline
Watch the webinar replay to learn how to use these trends to your advantage and equip your book for the 2021 football season.
You can also browse all of the webinars in 'The Operator's Edge' series from Chalkline.
Set up a live conversation with Chalkline CEO Daniel Kustelski to discuss how Chalkline can help your sportsbook attract new bettors and increase profits.
Learn more about Chalkline's free-to-play games.