Missed the latest webinar in 'The Operator's Edge' series? Here's a quick recap of top takeaways. You can watch the replay on demand right here.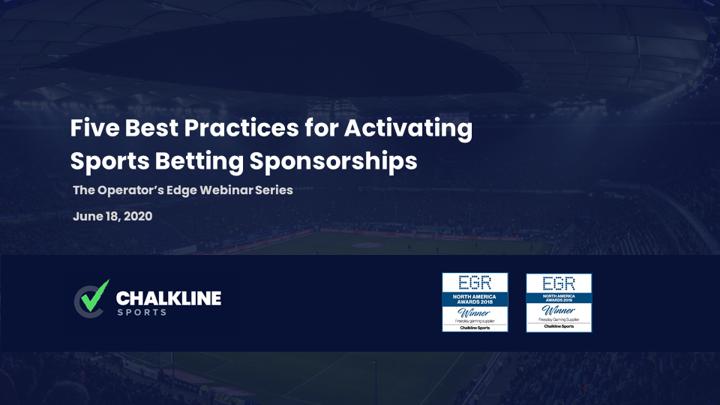 In this month's edition of 'The Operator's Edge' webinar series, Chalkline Sports Co-Founder and CEO Daniel Kustelski spoke about the most effective ways to activate sports betting sponsorships.
Take a look at five of the best practices below.
Watch the on-demand webinar: Five Best Practices for Activating Sports Betting Sponsorships.
1. KISS: Keep It Simple to Start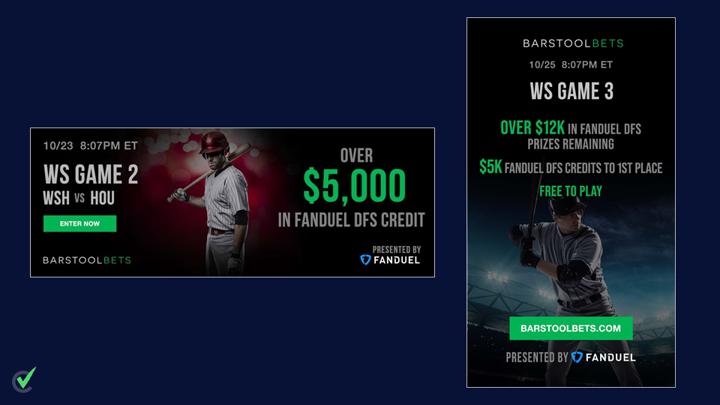 When you're kicking off a sports betting sponsorship, aim to keep it simple.
Too often, we see companies overthinking their plans, ending up with analysis paralysis, and passing up on great opportunities.
Instead, we encourage you to start simply and simply start.
As an example, Barstool Bets launched freeplay in-game contests during the World Series as part of a sponsorship with FanDuel.
It was a simple but successful activation -- exactly what sponsors look for.
2. Buyers: Dig Hard Inside Your Marketing Framework for Value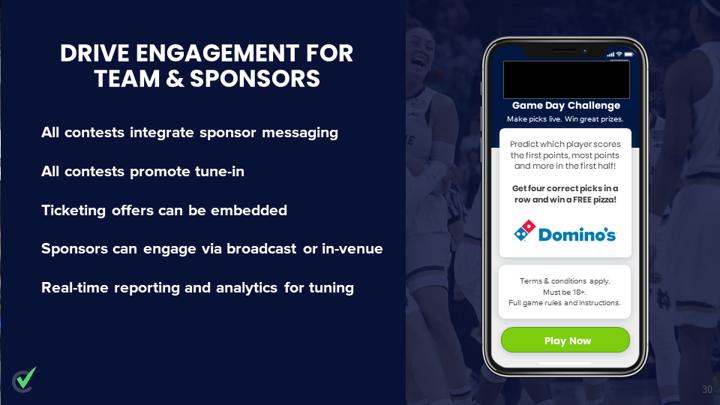 As a buyer, you can get more out of your sponsorship if you start by looking at your own marketing structure.
First, identify where customers are coming from, then start to ask questions and think creatively to go beyond that framework.
For example, are there any new and interesting ways to leverage the sponsorship? Perhaps in ways that the team or league hasn't considered before?
Understanding your existing framework and thinking outside of it will create opportunities to earn higher ROI.
3. Engage Players at All Levels of the Funnel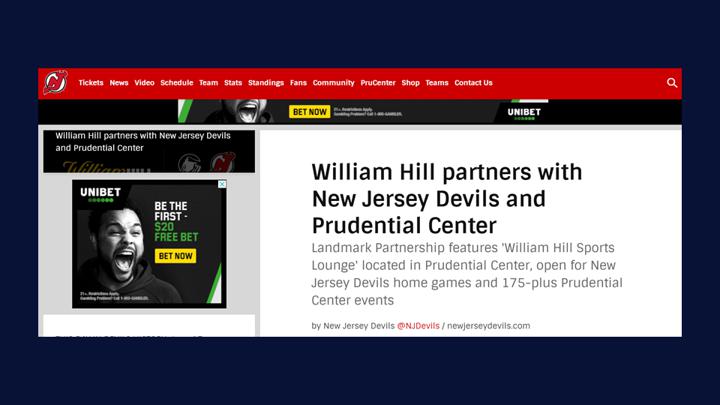 Within any fanbase, there are different levels of bettors. Some will have never placed a wager before, while others are seasoned bettors.
As part of your sponsorship strategy, you need to understand these bettor knowledge levels and create an activation that's appropriate for each one.
Not only do you need to create awareness among potential bettors, but you should also aim to engage with them.
William Hill successfully achieved this through its partnership with the New Jersey Devils. 
As part of the sponsorship, William Hill opened a retail location at the Prudential Center, encouraging hockey fans to touch and feel the William Hill brand, ask questions, and place bets.
4. Build Phased Measurement Approach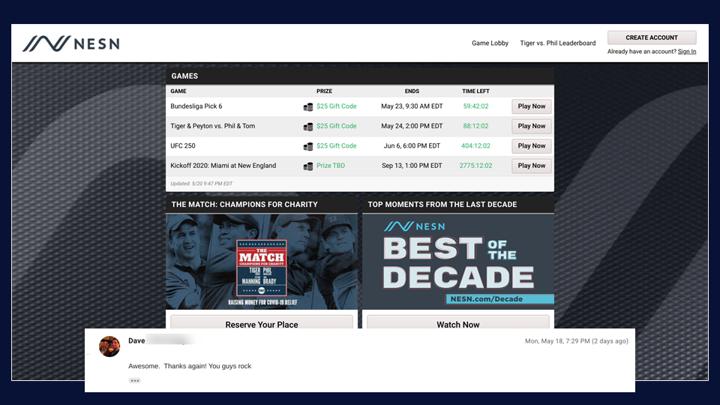 When it comes to measurement, we're all about a three-phase approach: 
Get it going. Before you measure anything, you need to build it. Don't overthink it or wait for the perfect opportunity. Just get started.
Dial in conversion metrics. Start evaluating the ROI of your sponsorship. What types of customers? How engaged are they? Can you estimate their customer lifetime value?
Renewal metrics. When it's time to renew, consider your conversion metrics versus your expectations. How did they stack up?
With this phased approach, you can prepare for market realities and avoid putting too many up-front expectations on your team.
5. Bring Your Teams in Early (Product, Marketing, PR, Sales)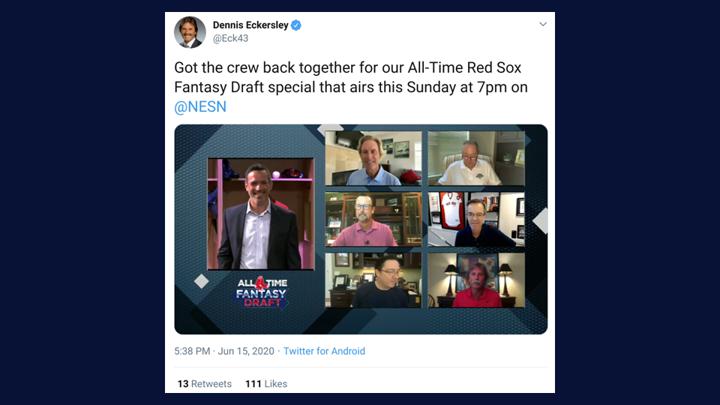 Everyone on your team will bring a slightly different perspective on how to leverage your sponsorship opportunity. 
So if you can, get all of your teams involved as soon as possible.
In other words, look forward and plan back. 
By taking this inclusive approach, you'll get more value out of your activation efforts and spend.
Connect with Chalkline
Watch the webinar replay for more suggestions and case studies of successful sports betting sponsorships.
You can also browse all of the webinars in 'The Operator's Edge' series.
Set up a live conversation with Daniel to discuss how Chalkline can help your sportsbook attract new bettors and increase profits.
Learn more about Chalkline's free-to-play games.