Today, Chalkline has announced a new product partnership with Sports IQ that captures the power of NFL Player Prop popularity and delivers fan favorites every week of the upcoming football season.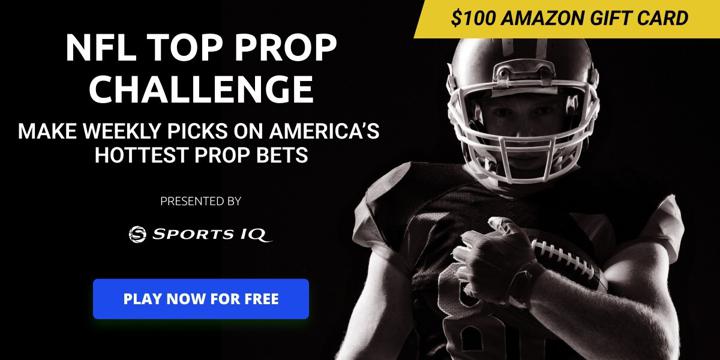 Nashville, TN – September 6, 2022 - For immediate release
NFL Top Prop Challenge Overview
Chalkline's latest free-to-play product, "NFL Top Prop Challenge" is powered by industry-leading odds provider Sports IQ, and is designed to engage fans around the league's top player prop markets every week of the 2022-23 season.
Launching on Sunday, September 11, 2022 with a select group of Chalkline clients, "NFL Top Prop Challenge" will feature six to 10 of the most popular player prop betting markets, as measured by Sports IQ. 
The top prop markets will be made available for players:
Passing Yard Totals for top QBs like

Pat Mahomes

,

Tom Brady

and

Lamar Jackson

Rushing Yard Totals for top RBs like

Jonathan Taylor

and

Derrick Henry

Receiving Yard Totals for top WRs like

Cooper Kupp

,

Justin Jefferson

and

Ja'Marr Chase
The game will change each week, depending on which player props are most popular with bettors through the Friday before Sunday's first kickoff.
Through its unique proprietary technology, Chalkline will deliver live odds and real-time results throughout the course of the contest. Prizes will be determined by Chalkline clients.
Daniel Kustelski, Chalkline CEO & Co-founder, said:
"The best partnerships drive unexpectedly excellent innovations, and this product collaboration with Sports IQ is a perfect example. The popularity of player props is growing so quickly, and sports fans love their favorite players as much, or more, than their favorite teams. 
U.S. sports fans deserve premium, localized and personalized free-to-play engagement as the market grows, and this new product launch gives fans even more to be excited about as the season kicks off."
Omer Dorr, CEO & Founder at Sports IQ, said:
"We love working with partners like Chalkline that are consistently committed to improving the player experience through our unique data products. We see player prop betting markets as a huge growth opportunity, and we see the impact that free-to-play experiences can have in educating new bettors.
We also are looking forward to the next set of free-to-play product collaborations, especially around live-in-play experiences that capture the best of SportsIQ and Chalkline product lines."
About Sports IQ
Sports IQ is a multiple award-nominated leading provider of odd feeds for the U.S. sports betting industry. Founded by industry veterans, and backed by some of the biggest names in US gambling and sports,  the company delivers the highest available content for pre-match and live markets. From innovative trading controls, pre-match and in-game player props, bet builder, and more, Sports IQ delivers customized solutions to each of its global partners. For more information, please visit www.sportsiq.ai
About Chalkline
Chalkline is a full-service customer acquisition and retention platform. Chalkline BettorGames™ technology delivers personalized, fully-hosted and mobile-first sports prediction games at scale. The company's BettorBI™ suite collects user-level data that informs faster, smarter, more profitable business decisions. Chalkline's growing client base includes leading casinos, sportsbooks, affiliates, and media clients. With offices in Nashville, London and Johannesburg, Chalkline has delivered 35,000+ unique games to 12M+ players globally.
Want to learn more about how Chalkline can help you build your player database?