We'll be speaking at and sponsoring events at tribal casinos across the US in October and November. Please come say hi to Daniel or Joe!
You can find us at one of these terrific events.
Northwest Regional Casino Marketing Boot Camp (October 24-26 in Suquamish, WA)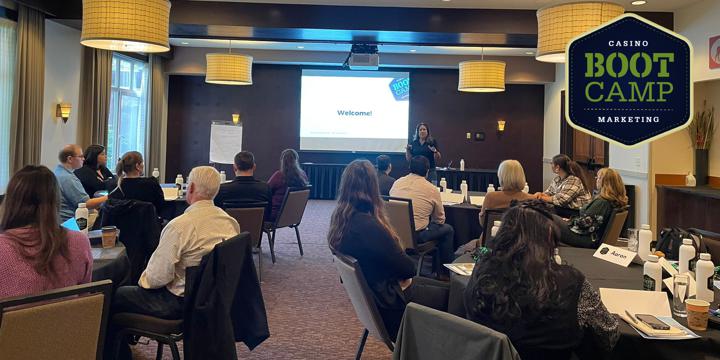 First of all, we love what Julia Carcamo has built in the Casino Marketing Boot Camp.
The Northwest Regional Casino Marketing Boot Camp will have a unique focus:
"Different from our three-day signature event, this gathering is hyper-focused directly on the Northwest casino market – the changes we are seeing and those we see on the horizon. More importantly, we will be covering the skills marketers will need to rely on the most to make a positive impact on their operations."
With sessions like "Getting to Know Your Customers Through Research" and "Improving Your Relationship with Data: Analytics for Non-Analytical People," this is right up our alley.
Learn more about Casino Marketing Boot Camp here.
Connect with Daniel on LinkedIn here to say hi.
TribalHub Central Region Event (Nov. 2-3 in Durant, OK)

Chalkline and our Head of Client Success Joe Kustelski will be attending.
TribalHub events are consistently informative, connective and fun. The entire team at TribalHub are rock stars, which is why we keep coming back.
The roundtables and social activities give attendees a chance to really get to know people--cannot say enough about that in today's digital age.
Connect with Joe on LinkedIn here.
IGA 2022 Mid-Year Conference & Expo (Nov. 14-16 in Fort McDowell, AZ)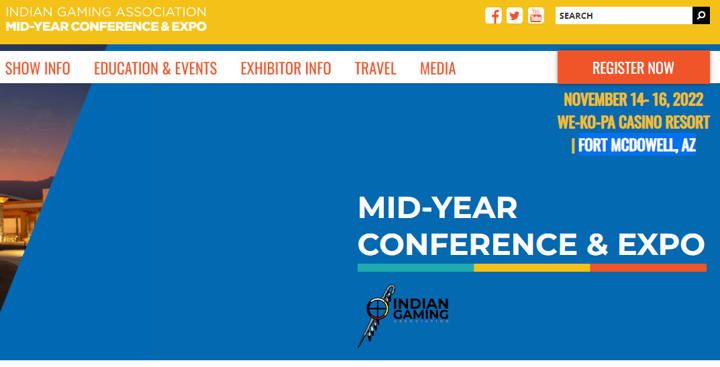 It's the Indian Gaming Association Mid-Year, plus it's in Arizona in November, so we'll be there.
Our CEO Daniel Kustelski will be moderating a panel with an All-Star team:
Integrating Your Online and Land-Based Gaming Products: Problems and Solutions
We'll take a look at some of the latest trends on the gaming horizon: online gaming, microbetting, crypto, & esports gambling. Business opportunities abound but will they generate revenue?
Moderator: Daniel Kustelski, Co-Founder and CEO, Chalkline
Speakers: Melissa Blau, Director, iGaming Capital; Luisa Woods, Vice President, Marketing, Delaware North; Brett Calapp, CEO, Desert Diamond Sports
Learn more about education sessions at the IGA Mid-Year here.
Connect with Daniel on LinkedIn here.
TribalHub Webinar: Sports Promotions for High-ROI Player Database Building (Thursday, Dec. 8 - Online)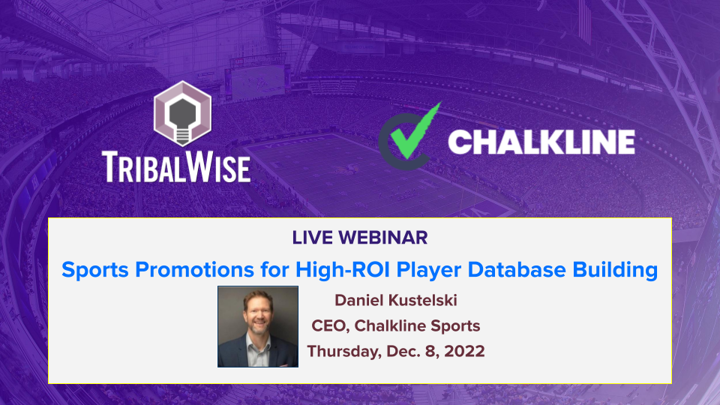 On Thursday, December 8th, Chalkline will be presenting "Sports Promotions for High-ROI Player Database Building" with TribalWise.
If you'd like to learn how you can use sports promotions to build your player database and loyalty program, and activate your sponsorships or local teams, we'll have 30 minutes of live examples, data and metrics and maybe even play a game along the way.
Sign up for the TribalWise webinar here.
We look forward to seeing you soon!