Chalkline has partnered with Tampa Bay Downs to drive fan engagement through free-to-play games. After signing last Friday, Tampa Bay Downs went active five days later on Thursday, demonstrating an ability to drive immediate results.
About Tampa Bay Downs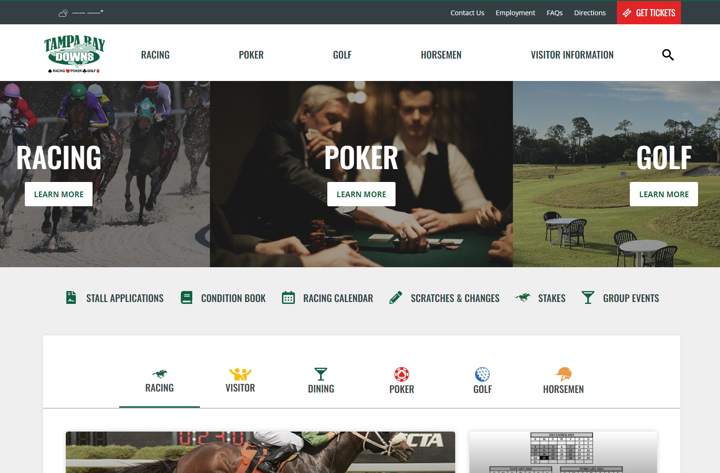 Tampa Bay Downs is home to live horse racing, golf, poker, and more.
Since opening in 1926 under the name Tampa Downs, the racetrack has a long and colorful history, and is located just 20 minutes outside of downtown Tampa. 
A more complete history of the storied track can be found on the track's Facebook page.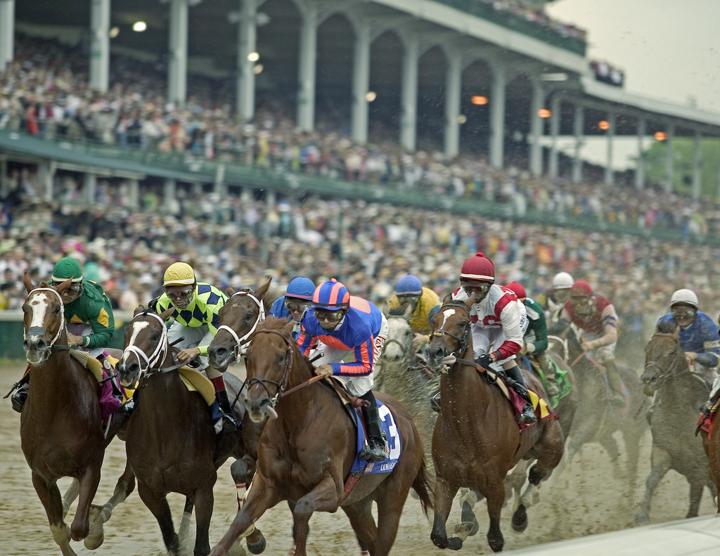 From: 813Area.com
The Opportunity
Tampa is a hotbed of die-hard professional sports fans, including those who pull for the MLB's Tampa Bay Rays, the NFL's Tampa Bay Buccaneers, and the NHL's Tampa Bay Lightning, as well as strong ties to University of Florida athletics.
Lionel Messi's arrival to the MLS has turned into a feverish desire for soccer in Miami, and this excitement has extended out to all of Florida.
As is the case with much of Florida, Tampa is also home to gorgeous golf courses and golf fans, all of whom provide opportunities to be new customers.
Data-Driven Promotional Solutions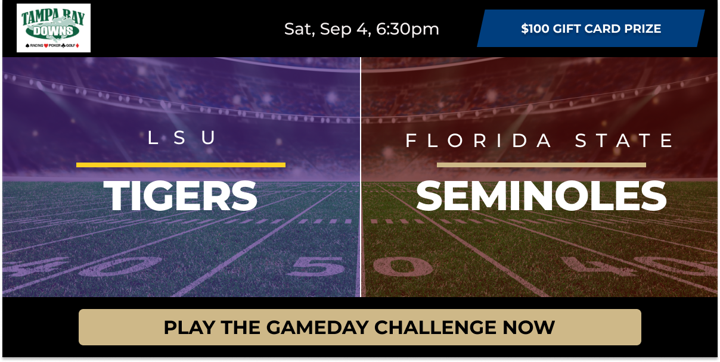 Our custom-built marketing plan includes:
Given the quick turnaround time, it's important to continue building momentum through:
Consistent planning meetings

to strategize and plan important promotions

Regular reports and check-ins to ensure the numbers are where we expect them to be

Chalkline's content and communications calendar with

Big Sporting Events
Wins from the Partnership
1. Incredibly fast turnaround time
Along with the Tampa Bay Downs team, we had less than a week after signing to go live, which is a tight window.
We were thrilled with the reception we received from testing.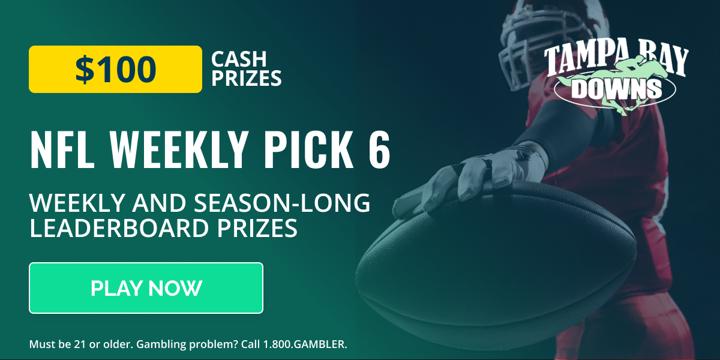 2. Local promotions
Graphics on social media will help drive traffic to local events and games.
3. App integration
Chalkline's experience with app integration makes omni-channel marketing that much easier.
Immediate Impact
Our partners at Tampa Bay Downs will be able to measure real-time results with Chalkline's BettorAnalytics tool.
New player sign-ups

Contests played

Conversion Clicks to the ADW

Overall Email database growth
What the Tampa Bay Downs Team Said
"Chalkline stood out to us with their work ethic. They got us up and running faster than we imagined possible.
In less than a week, we're introducing a range of free-to-play games to engage our customers who love sports."
Gregory Gelyon, VP at Tampa Bay Downs
Looking Ahead
College football, NFL, and a full winter season of

racing

, with ways to get involved through free-to-play games 

Online and retail adoption of games driven by

new activation methods

Loyal players will love more of the

month-long contests

in the works
Interested in Learning More?
Play along at https://tampabaydowns.acceptance.chalklinegames.com/