Grand Casino has expanded their omni-channel marketing by integrating retail, web and mobile app for their professional soccer sponsorship.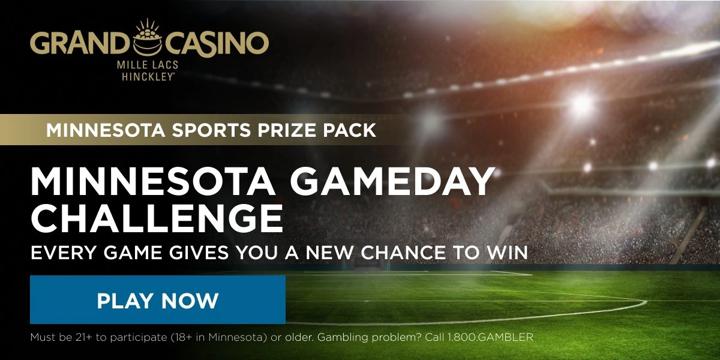 Why Omni-channel Marketing is So Important for Loyalty Programs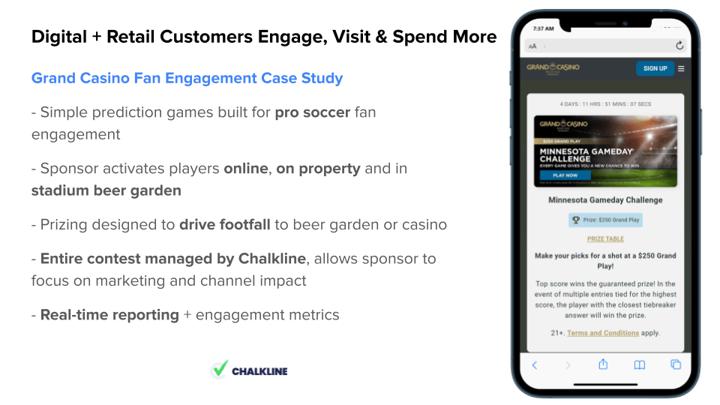 According to industry data from large publicly traded companies, guests who are engaged in retail settings PLUS online / mobile are 3-6 times more valuable on average.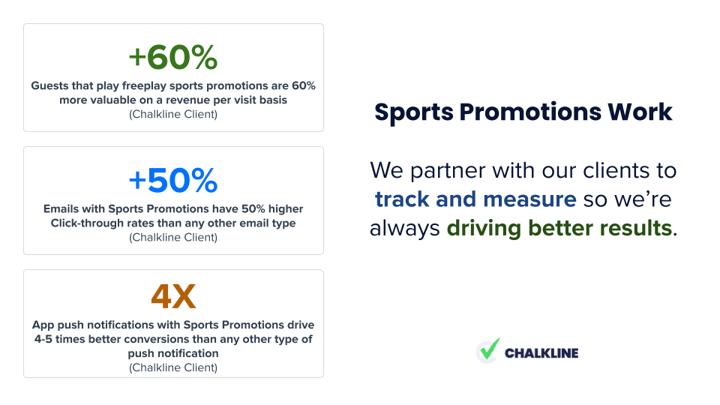 AND: mobile marketing has measurably driven new sign-ups to your Loyalty database. In fact, one large casino group pointed out that 50% of their new rewards members had come from their online marketing and gaming operations.
Leveraging sponsorships to build your Loyalty Database, driving visits to the property, taking advantage of off-prem marketing assets--all of these are great reasons to tie your retail and mobile marketing together.
All of these opportunities get a lift when you integrate your marketing across channels, and as this quick case study with Grand Casino shows: it doesn't have to be hard.
Grand Casino Signs Chalkline to Build Freeplay Games to Activate the Partnership with Fan Engagement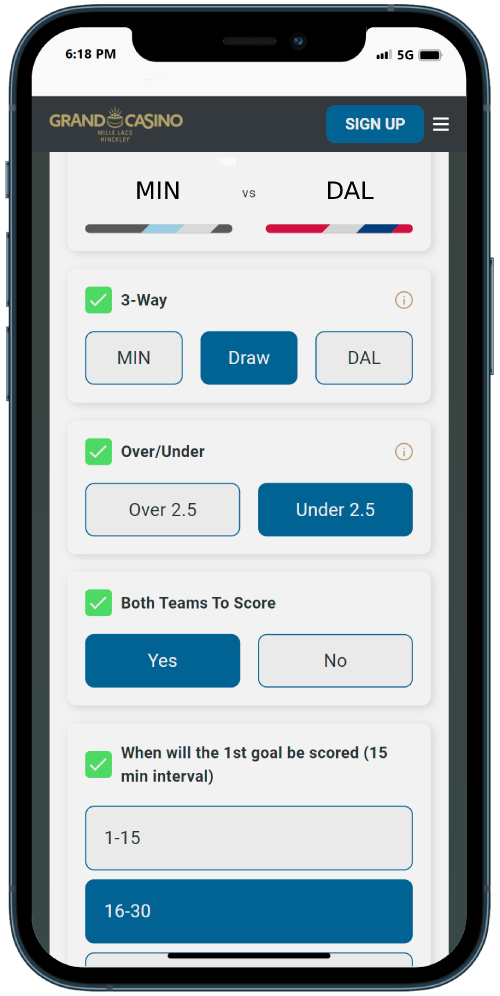 Grand Casino engaged Chalkline to build a free-to-play fan engagement experience.
Fans can play every Gameday and predict the winner, first team to score a goal and correct final score for a chance to win great prizes all season long.
Sightline's Mobile+ Team Integrates the Gameday experience into Grand Casino Mobile App
Chalkline's mobile web product is sleek, fast and accessible to all players.
What makes the omni-channel marketing even better is when Sightline's Mobile+ team integrated the game into the app.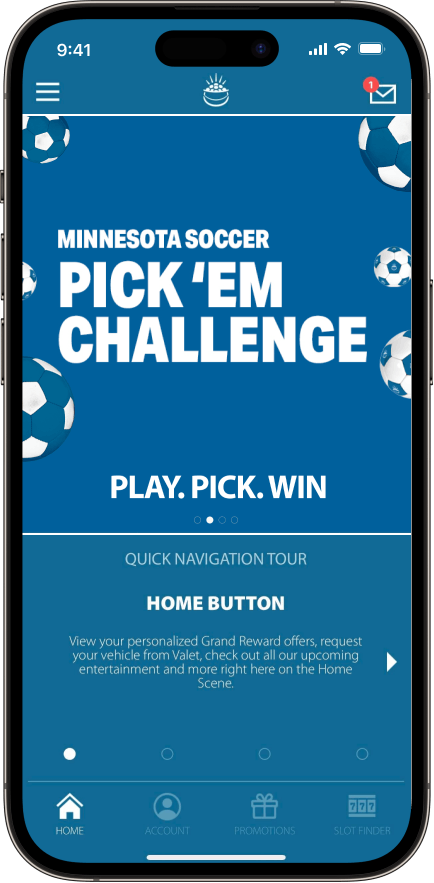 With home page promo cards, a featured slot on the app Promotions page, and a fully integrated gameplay experience, Grand Casino gives players even more reasons to download and use the app every Gameday.
Plus, the Grand Casino team now sends out app notifications for every game: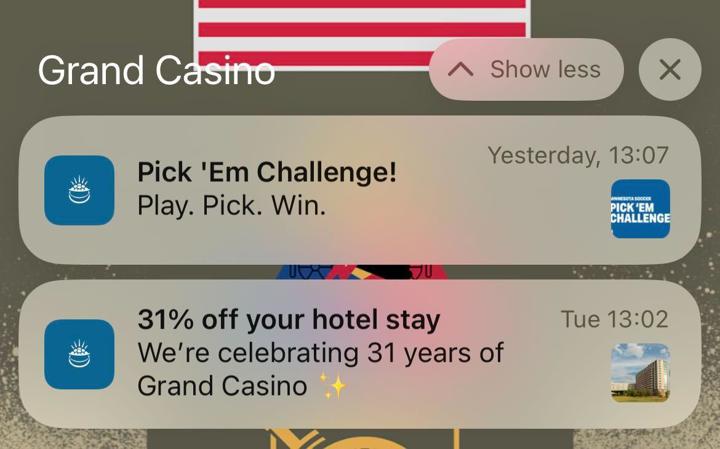 Download the Grand Casino app yourself to give it a try.
Download it in the Apple Store.
Download it in the Android Store.
Contact us to see how Chalkline can help you integrate your Sports Promotions and Loyalty Database building across retail, web and mobile app.