Missed the latest live webinar in 'The Operator's Edge' series? Here's a quick recap of top takeaways. You can watch the replay on-demand right here.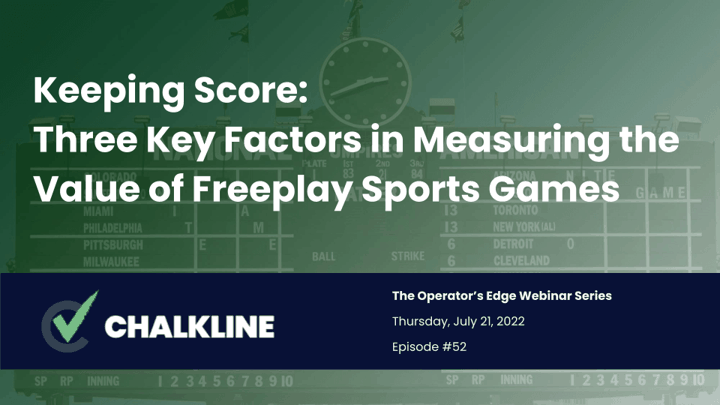 In this month's edition of 'The Operator's Edge' webinar series, Chalkline CEO Daniel Kustelski explained which success criteria are most important for freeplay games, as well as how to measure them.
Check out the top takeaways from the webinar below or - better yet - watch the on-demand webinar: Three Key Factors in Measuring the Value of Freeplay Sports Games.
1. What are your free-to-play goals?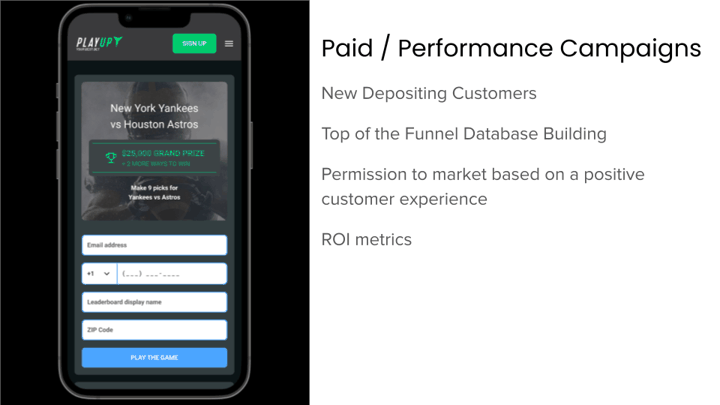 It may sound basic, but defining your freeplay goals upfront is a pivotal first step to take before you can begin measuring any type of success.
Keep in mind that freeplay goals aren't one-size-fits-all. Depending on your organization (perhaps you're a casino, sportsbook, or media company), your specific goals may vary.
For example, you might want to use freeplay games to build your overall player database, fill your funnel, engage your loyalty patrons, or amplify your influencer marketing efforts.
From there, you can categorize your goals into primary and secondary success options, which helps you narrow your focus and define what's really important.
2. Which tools are available to you?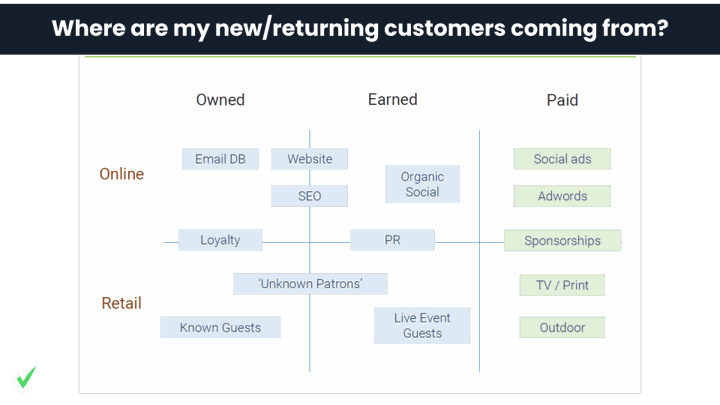 By identifying and using the right tools, you can make sure that you're taking advantage of your valuable assets – which will support your freeplay goals.
The assets at your disposal will depend on your operation but could include influencer marketing, retail, or in-person events.
For instance, let's say that you have a retail presence, with a primary goal of building your database and a secondary goal of filling your funnel. 
In that case, you could offer freeplay games as a way to identify unknown patrons, receive their contact information, and engage them on a longer-term basis.
Simply put, it's all about making sure that your previously-defined freeplay goals are supported by your platform.
3. Are product and marketing channels aligned?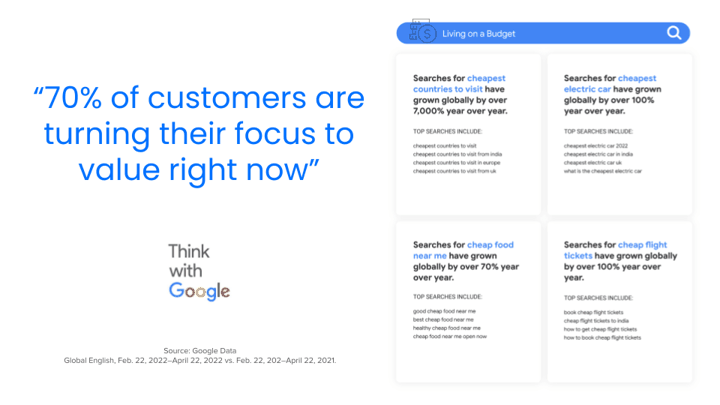 Finally, it's important to evaluate the strength and cohesion of your overall product and marketing flow. If there are gaps or weak links, your entire conversion chain could snap.
Fortunately, there are ways to prevent and fix these types of gaps. The best way is to be proactive and have your promotional programs in place long before you activate them.
That way, you'll have time to monitor and fine-tune them, making them more appealing to players and setting you up for stronger conversion and ROI.
Connect with Chalkline
Watch the webinar replay to learn more about how to measure the value of freeplay games at your organization.
You can also browse all of the webinars in 'The Operator's Edge' series from Chalkline.
Set up a live conversation with Daniel to discuss how Chalkline can help your sportsbook attract new bettors and increase profits.
Learn more about Chalkline's free-to-play games.