Missed the latest live webinar in 'The Operator's Edge' series? Here's a quick recap of top takeaways. You can watch the replay on-demand right here.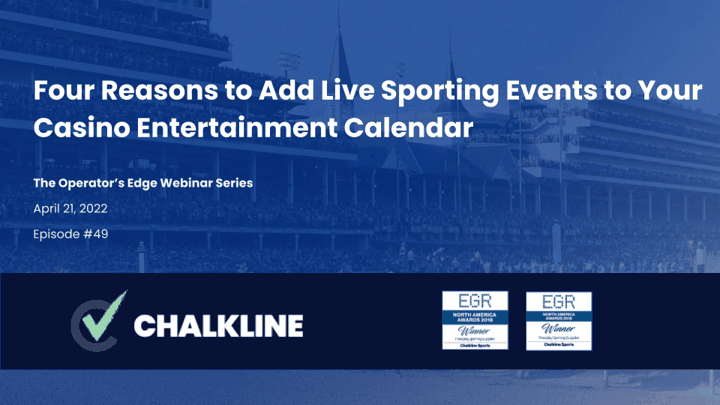 In this month's edition of 'The Operator's Edge' webinar series, Chalkline CEO Daniel Kustelski explained the value of adding live sporting events to casino entertainment calendars.
Check out the top takeaways from the webinar below or - better yet - watch the on-demand webinar: Four Reasons to Add Live Sporting Events to Your Casino Entertainment Calendar.
1. Big Sporting Events Give You a Great Cadence to Invite Patrons Who Want to Watch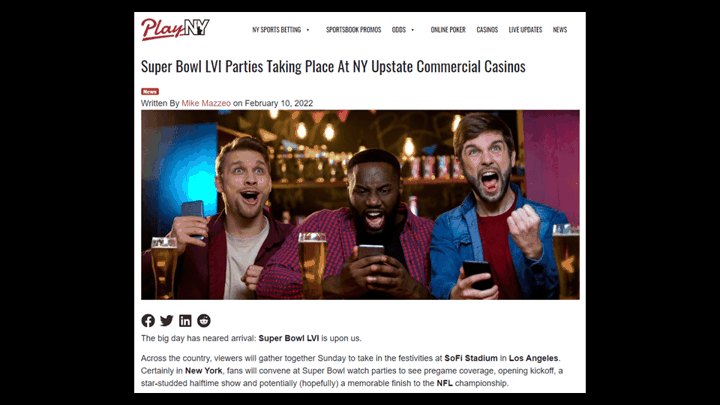 This year, more than 45 million Americans (17% of American adults) bet on March Madness.
Applying these numbers to your venue, you can assume that you have sports fans on your casino floor right now – and they want to watch (and potentially bet on) games. 
Whether they're VIPs, regulars, or newcomers, it's important to give these fans opportunities to engage and spend money with you.
One of the best ways to do this? By hosting regular events at your casino based around significant sporting events.
2. Big Betting Events Attract New Demographics to Your Property and Your Loyalty Program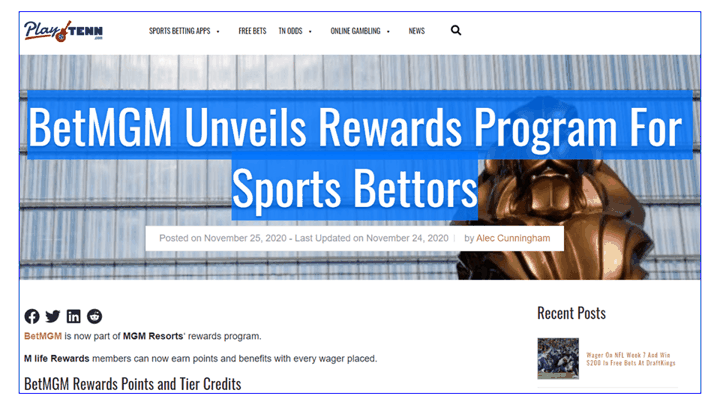 Casinos are great at building loyalty and hosting events, so involving sports bettors should be a natural next step.
You can start by establishing your casino as the go-to gathering place for big games and tournaments. 
Over time, you'll train sports fans to come back to your venue, giving you plenty of chances to convert them to paying customers.
It might be a slightly different (and younger) demographic than you're used to, but it could unlock serious new revenue.
3. Big Betting Events Are Your Opportunity to Educate and Acclimate Players to Betting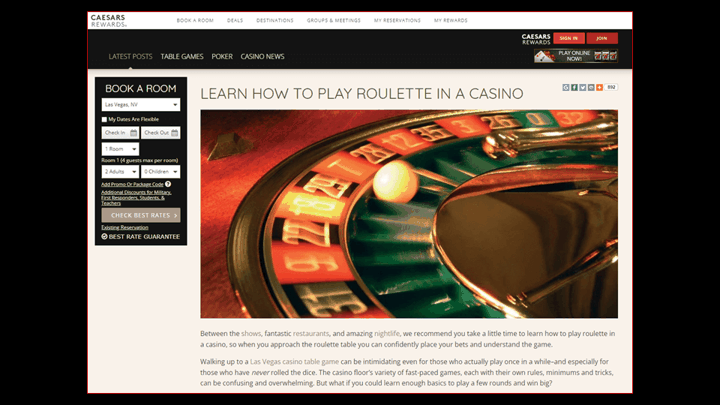 Even amongst a deluge of sports betting marketing, many Americans still aren't sure whether sports betting is legal in their state or not. 
As an operator, you should assume that people on your property aren't familiar with sports betting – and then help them understand the ins and outs.
Once they're comfortable with the fundamentals, you can guide them to the next step: placing their first wager at your casino.
4. CONVERSION: Big Betting Events Are When Players Sign Up for Sportsbooks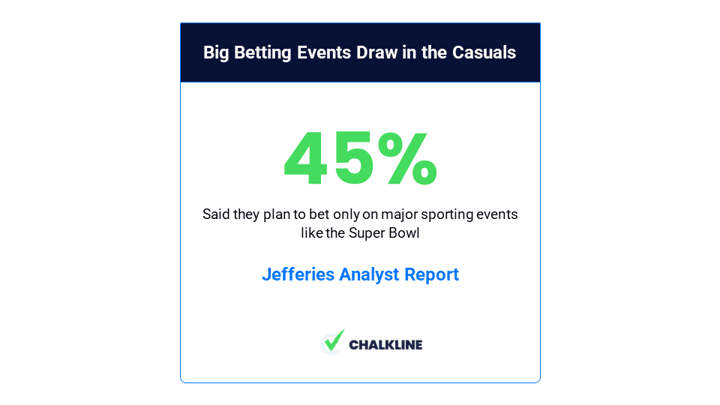 Many casual bettors only wager once or twice per year, often on large events like the Super Bowl or the Masters.
Understanding these key events (and planning a marketing strategy around them) will help you capture their wagering dollars. 
You can then start collecting data about their favorite teams, betting habits, and more, helping you build a comprehensive profile on each of your patrons. 
From there, you'll have the information you need to tailor outreach to their specific interests – driving higher conversion rates and ROI.
Connect with Chalkline
Watch the webinar replay for more real-world examples of integrating live sporting events and casino entertainment calendars.
You can also browse all of the webinars in 'The Operator's Edge' series from Chalkline.
Set up a live conversation with Daniel to discuss how Chalkline can help your sportsbook attract new bettors and increase profits.
Learn more about Chalkline's free-to-play games.