Missed the latest live webinar in 'The Operator's Edge' series? Here's a quick recap of top takeaways. You can watch the replay on-demand right here.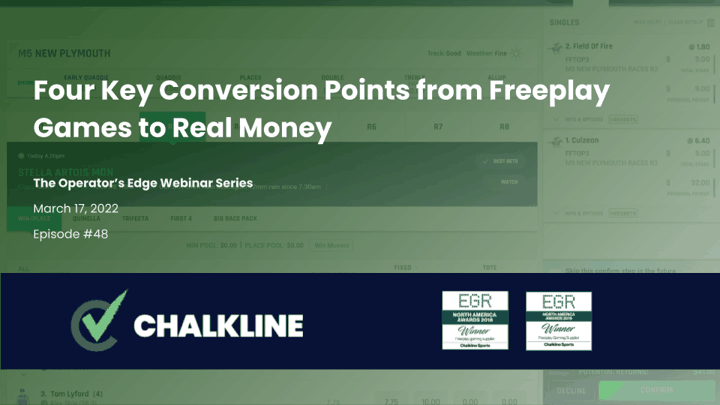 In this month's edition of 'The Operator's Edge' webinar series, Chalkline CEO Daniel Kustelski highlighted four ways that operators can use freeplay games to convert players into real money customers.
Check out the top takeaways from the webinar below or - better yet - watch the on-demand webinar: Four Key Conversion Points from Freeplay Games to Real Money.
1. Proximity to Big Betting Events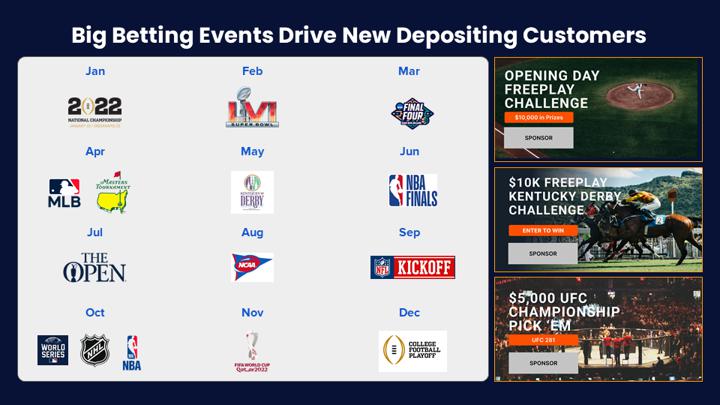 Big betting events, like the Super Bowl and March Madness, drive a large percentage of customers (including new and existing players).
In fact, the Jefferies Analyst Betting Survey found that 45% of respondents would only bet on these types of high-profile events this year.
Each of these events offers a chance to target a certain segment of customers – whether that's golf fans, college basketball fans, or soccer fans.
Take advantage of these valuable opportunities to get close to new and existing bettors through freeplay before introducing them to your real money offering.
2. Personalization & Localization: Proximity to Betting Opportunities Players Care About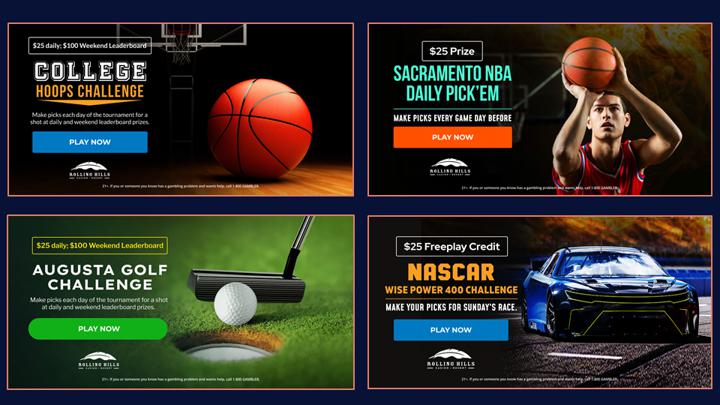 By taking the time to personalize and localize your freeplay games, you're setting the foundation for higher conversion rates.
When your players feel that your freeplay games are relevant to their interests, they're much more likely to engage and, eventually, convert to real money games.
Personalization and localization also build trust with your customer base. 
Providing customized gaming experiences proves that you understand and care about their passion points, including their favorite leagues and teams.
Platforms like Chalkline make it easy to collect this type of data – and it goes a long way in boosting conversion and building relationships with your bettors.
3. Post-Freeplay Conversion: Is it Simple?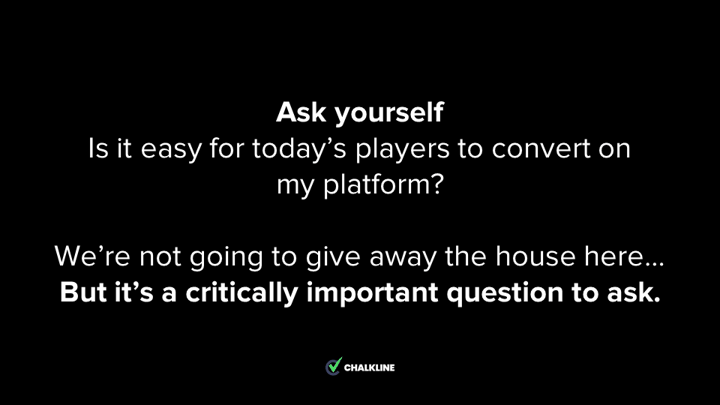 Don't underestimate the power of simplicity.
The easier you can make your freeplay games, the more likely you'll convince people to play them. Games that take less than a minute to play are ideal.
The same applies to the post-freeplay process, including signing up on your sportsbook, depositing money, and placing a wager.
No matter where they are in their journey, customers should always have the next right step at their fingertips – without having to search for it.
4. Focus on Retail, Live, and VIP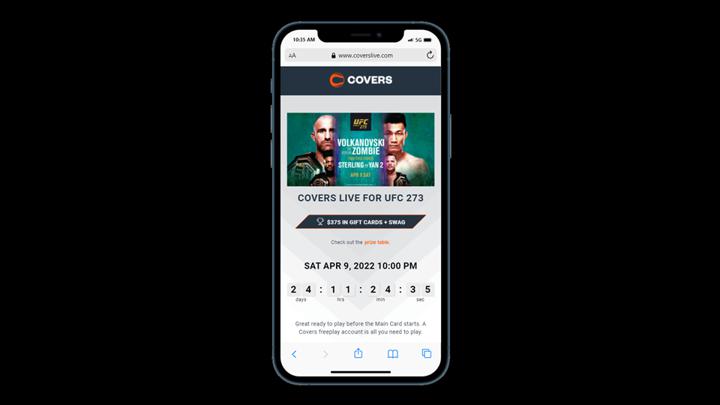 When executed correctly, retail, live events, and VIP programs help form deeper connections between your business and your bettors.
In many cases, they also drive more engagement, conversions, and profits than someone placing a casual wager through their mobile phone.
For example, providing live in-play gaming is an excellent way to engage players during big betting events. It also creates a golden opportunity to convert them to your real money offering.
Once they're on board, you can focus on retention, offering exclusive VIP game invitations and incentivizing referrals.
Connect with Chalkline
Watch the webinar replay for more data-driven insights on converting bettors from freeplay to real money games.
You can also browse all of the webinars in 'The Operator's Edge' series from Chalkline.
Set up a live conversation with Daniel to discuss how Chalkline can help your sportsbook attract new bettors and increase profits.
Learn more about Chalkline's free-to-play games.