Missed the latest webinar in 'The Operator's Edge' series? Here's a quick recap of top takeaways. You can watch the replay on-demand right here.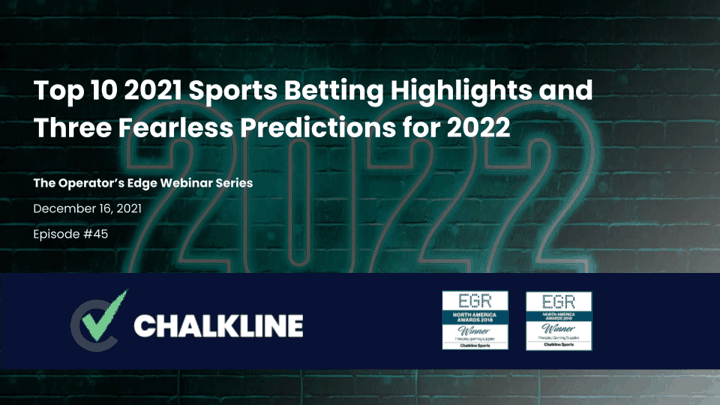 In this month's edition of 'The Operator's Edge' webinar series, Chalkline CEO Daniel Kustelski reflected on how sports betting has evolved in the past year – and what's ahead for 2022.
Check out the top takeaways from the webinar below or - better yet - watch the on-demand webinar: Top 10 2021 Sports Betting Highlights and Three Fearless Predictions for 2022.
10. Absence DOES Make the Heart Grow Fonder as Events Returned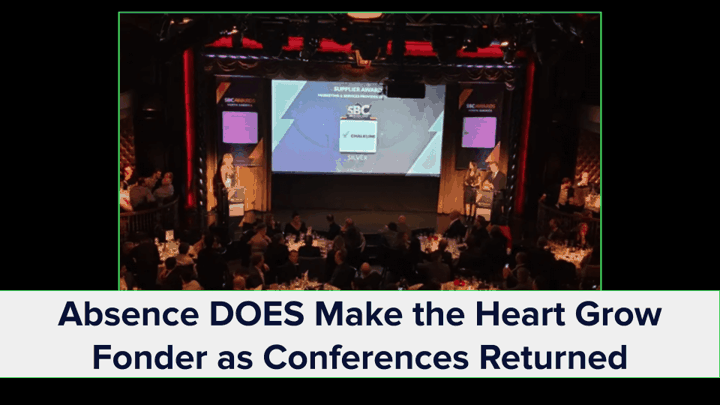 It's been a busy few months with the return of industry events like NIGA, G2E, and TribalNet.
We've loved catching up with new and old friends at these events and look forward to many more of these moments in 2022.
9. Horse Racing Has Started to Play a Prominent Role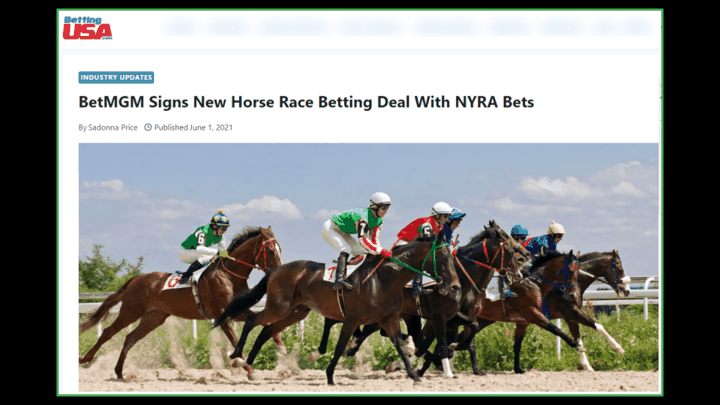 On its own, horse racing is a $10 billion industry in the United States. 
But as the BetMGM-NYRA Bets deal has shown us, the role of horse racing is evolving, with more operators using it as a tool for sports betting customer acquisition.
8. San Manuel Buys the Palms Casino Resort in Las Vegas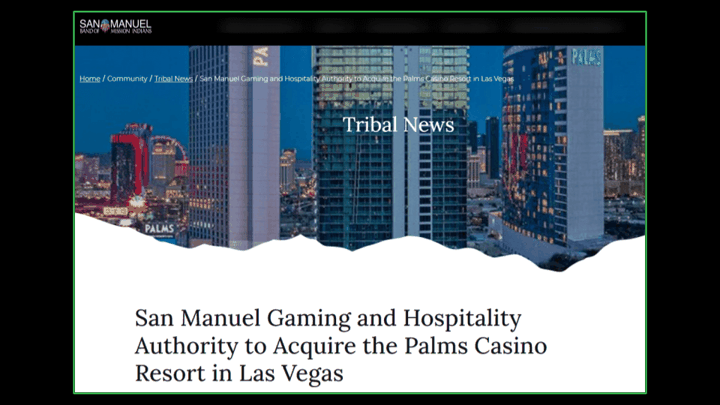 In the past year, we've seen land-based casinos continue expanding into new verticals and geographies.
Using the San Manuel-The Palms deal as an example, many tribal casinos have the cash to grow – and are ready to spend it.
7. Nevada Sets State Record with $1.1 Billion Sports Bets Handled in October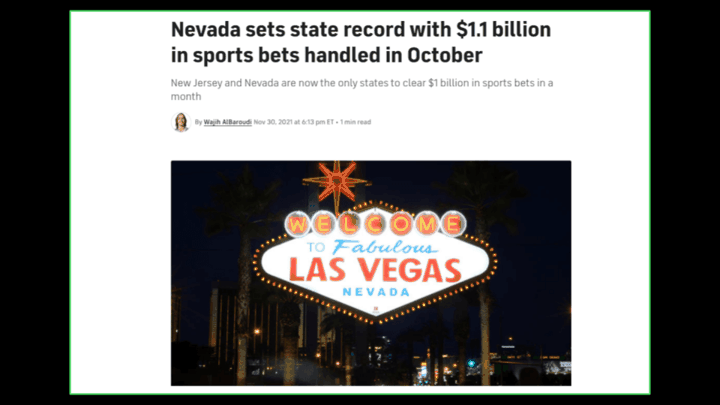 With more states legalizing sports betting, there was some industry debate about whether or not the Nevada market would decline.
The data shows that those concerns were largely unfounded, as the Silver State set a new record for sports betting handle in 2021.
It's even more impressive when you remember that Nevada has a much smaller percentage of bonus bets than other regulated states.
6. Professional Sports Teams Are Getting Operator Licenses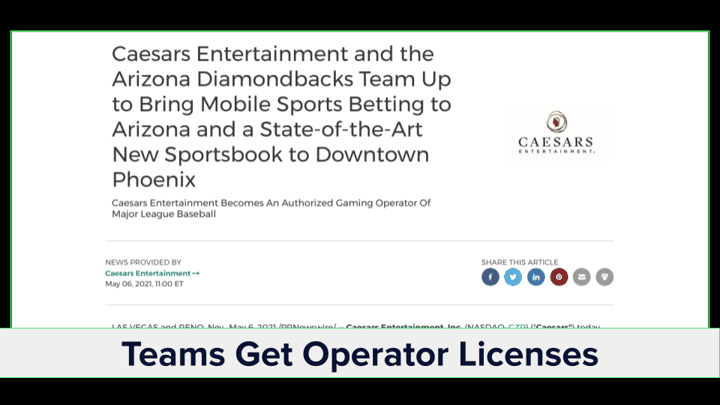 The attitudes toward sports betting have changed dramatically in the past few years – especially within the professional sports industry itself.
Today, teams and leagues can no longer afford to ignore sports betting.
Instead, the industry is wrapping its arms around it, with some pro teams even getting operator licenses.
5. NFL Partners with NCPG to Promote Responsible Gambling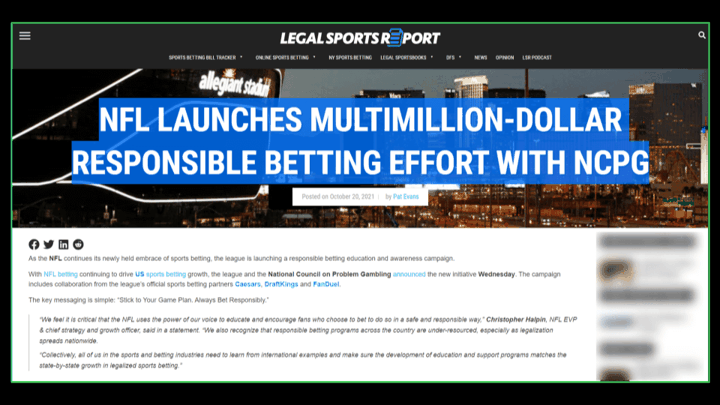 This year, the NFL teamed up with the NCPG to create awareness around responsible gambling.
As the most prominent league in the US, it's great to see the NFL step up and play a role in promoting a healthy sports betting culture.
4. Affiliate Value Grows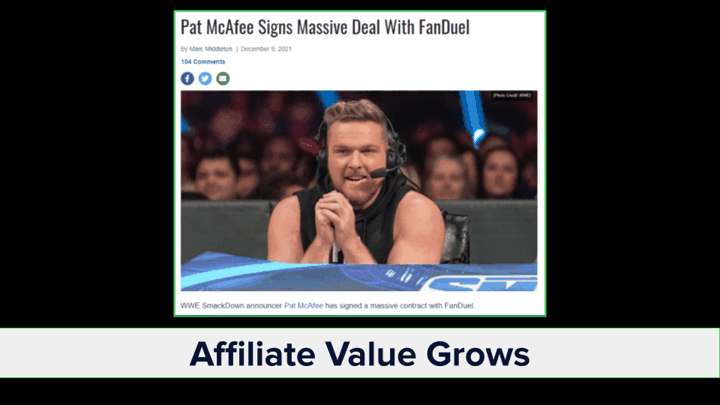 Using Pat McAfee's $120 million FanDuel deal as an example, we're seeing operators spend incredible sums on their affiliate strategies.
These types of deals are designed to attract and grow highly engaged communities of sports bettors, serving as a strong indication of how important (and expensive) customer acquisition is right now.
3. Since 2020 Growth, Some Gaming Stocks Corrected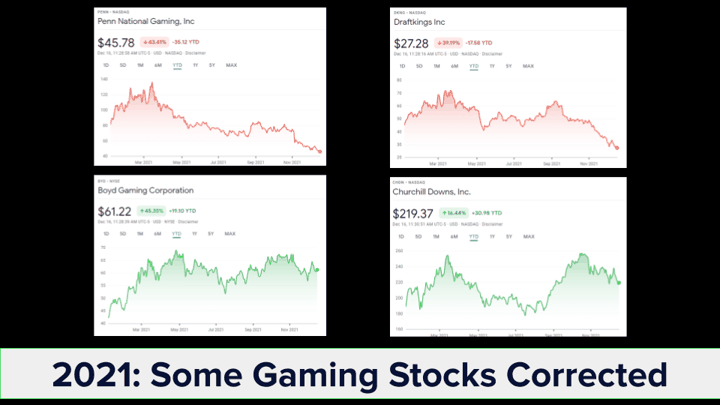 Several gaming stocks were approaching record highs at the end of 2020.
Since then, much of this growth has leveled out – in part because some companies are focused on growing MAUs rather than more profit-driven KPIs.
2. iGaming and Land-Based Casino Growth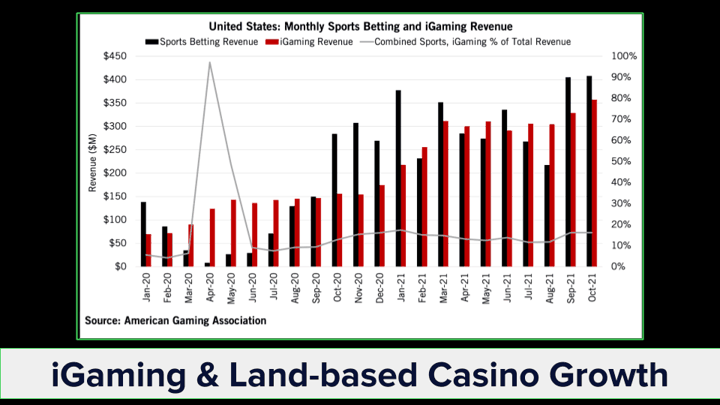 Savvy land-based casinos are working hard to attract sports bettors, realizing that these players are worth much more than just what they'll spend at the sportsbook.
It's one of the driving factors behind the land-based casino growth we've seen in the past year.
1. Mergers & Acquisitions of All Shapes and Sizes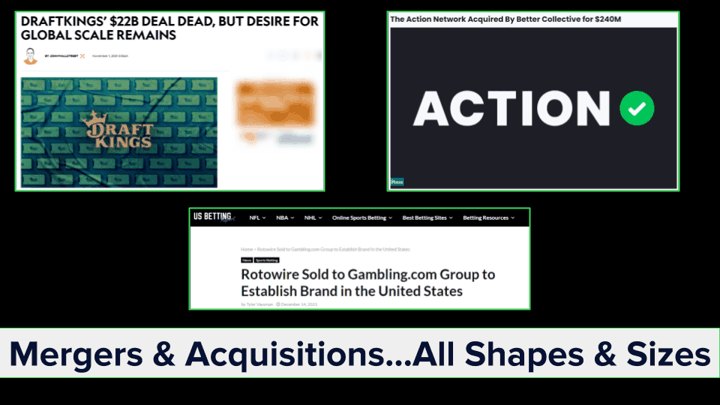 In 2021, it felt like there were notable sports betting mergers, acquisitions, or listings on a near-weekly basis.
Not only has there been expansion across continents, but we've also seen growth into adjacent industries – with no signs of slowing down.
Three Fearless Predictions for 2022
In line with Chalkline's annual tradition, Daniel also offered three predictions for the sports betting industry in 2022, including: 
40 states offer regulated sports betting
Four $1B+ deals
One major land-based casino group buys a top-10 online sportsbook
No matter what happens, it's shaping up to be another fantastic year in sports betting.
From everyone at Chalkline, thank you for joining us in 2021. We look forward to seeing you in the new year!
Connect with Chalkline
Watch the webinar replay for a deeper look into the past year in sports betting, along with predictions for 2022.
You can also browse all of the webinars in 'The Operator's Edge' series from Chalkline.
Set up a live conversation with Daniel to discuss how Chalkline can help your sportsbook attract new bettors and increase profits.
Learn more about Chalkline's free-to-play games.