Missed the latest webinar in 'The Operator's Edge' series? Here's a quick recap of top takeaways. You can watch the replay on demand right here.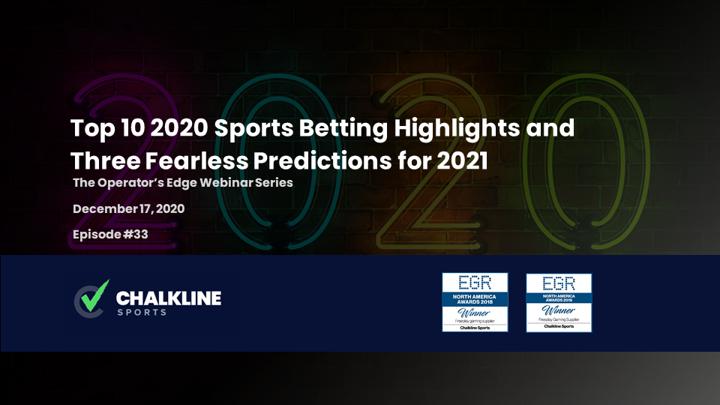 In this month's edition of 'The Operator's Edge' webinar series, Chalkline Sports Co-Founder and CEO Daniel Kustelski took a look at the top sports betting highlights from 2020.
He also made three fearless predictions for the year ahead.
Watch the on-demand webinar: Top 10 2020 Sports Betting Highlights and Three Fearless Predictions for 2021.
10. Industry "SPAC" Usage Grew 100X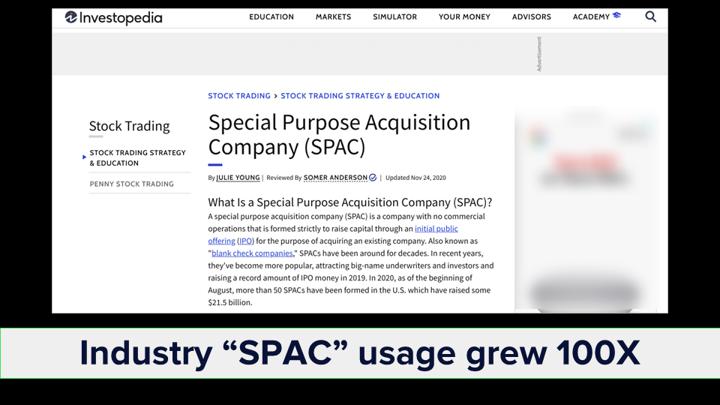 In 2020, several gaming companies merged with special purpose acquisition companies (SPACs) to go public and accelerate their growth.
It looks to be the start of a major trend as we head into the new year.
9. Deals Got Done Despite No Conferences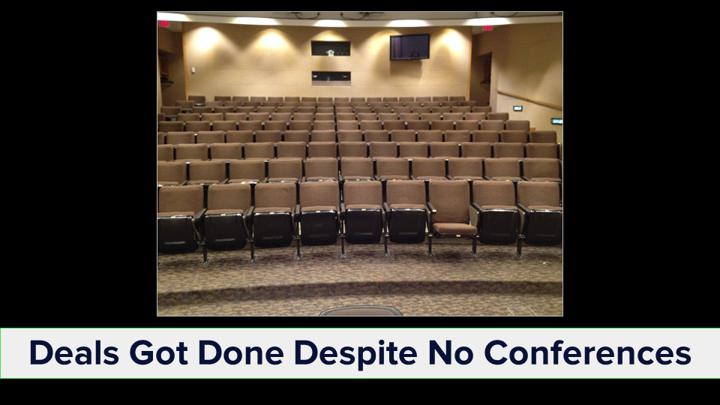 Plenty of deals still got done in 2020, even without industry conferences taking place this year.
More than anything, it's an encouraging sign for the future of the gaming.
8. Leagues and Operators Prep for Casuals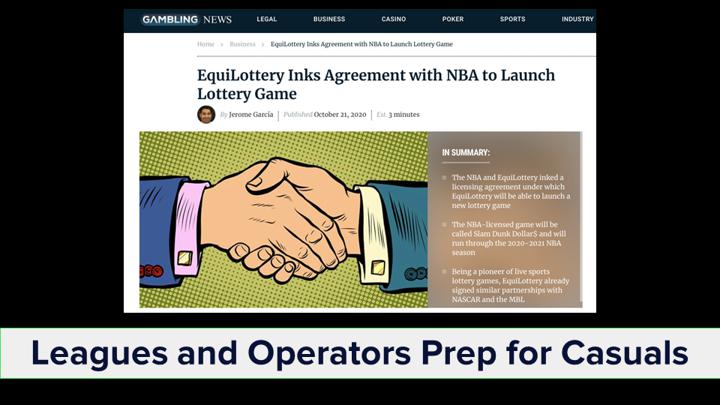 Sports leagues are leaning into legalized betting and starting to partner with operators.
Organizations like the PGA, NASCAR, and the NFL are doing an excellent job creating casual engagements for potential bettors.
7. Surprising Brands Emerged with Ambition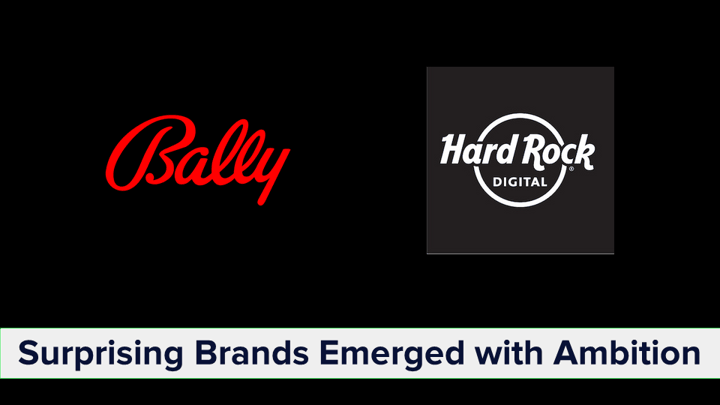 Big casino chains like Ballys and Hard Rock are going all-in on sports betting.
These companies have started building experienced teams and investing in their tech stacks to develop competitive digital offerings.
6. Record Year for Horse Racing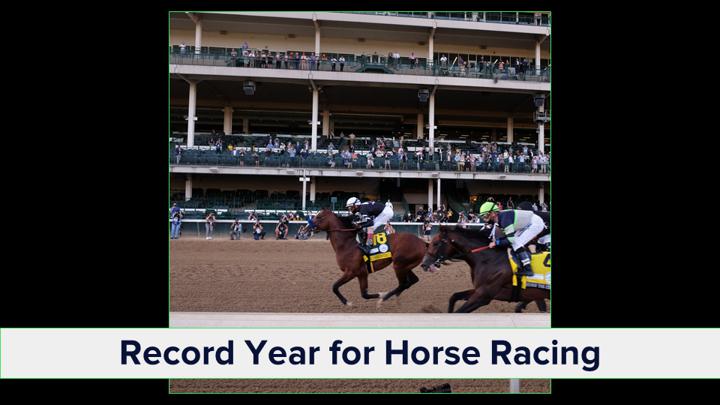 It was a record-breaking year for wagering on horses, despite several schedule changes on the racing calendar, including a postponed Kentucky Derby.
In fact, after the first three quarters of the year, horse racing wagering was up 50% year-over-year.
5. Parlays Drove Outsized Share of GGR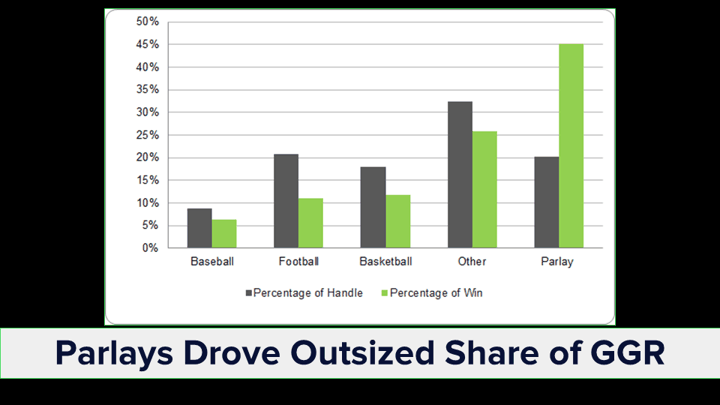 It was a massive year for parlays, which accounted for 45% of net revenues in all New Jersey sportsbooks.
Going forward, betting operators have a significant opportunity to drive revenue by providing fun and entertaining parlays at scale.
4. Colorado Launches Big...with No US Sports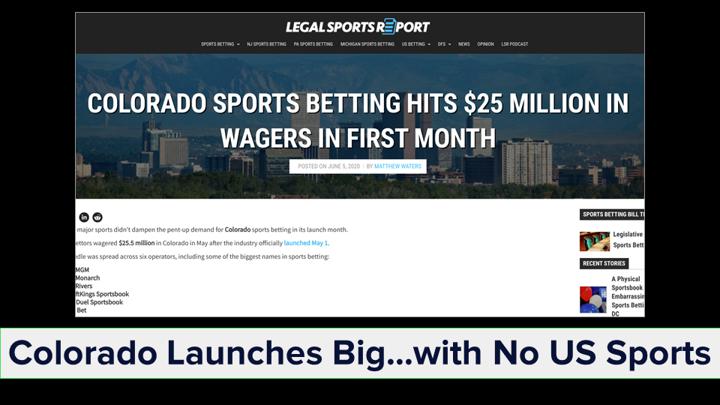 Colorado went ahead with its plans to launch legalized sports betting -- even though there weren't any live US sports at the time.
Regardless, the state still pulled in $25 million in handle in the first month of legal operations.
3. Gaming Stocks Bounced Back Big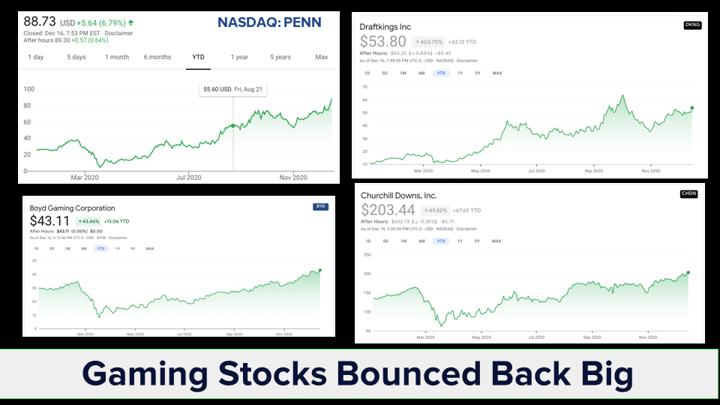 This year, there was quite a bit of enthusiasm for gaming on the stock market, especially now that legal online gaming and sports betting are rolling out across the country.
In particular, companies like Churchill Downs and Penn National had monumental years.
2. Penn Headlined Media + Operator Tie-ups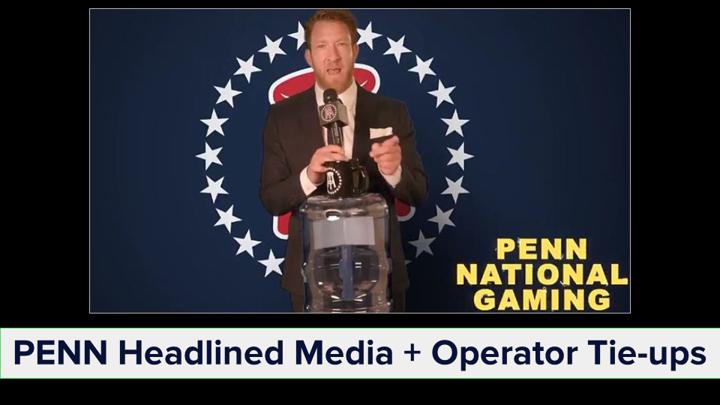 Speaking of Penn National, the company earned headlines this year when it announced that it had acquired 36% equity in Barstool Sports.
Since then, we've seen more partnerships between media companies and operators -- with more expected in 2021 and beyond.
1. Mergers & Acquisitions...All Shapes & Sizes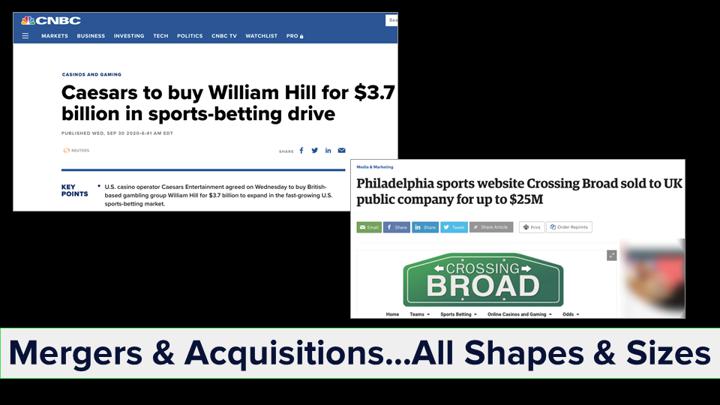 Finally, we observed a number of mergers and acquisitions this year, including Caesars' purchase of William Hill.
These types of deals say a lot about the enthusiasm that investors have for the budding US sports betting market.
Three Fearless Predictions for 2021
At the end of the webinar, Daniel also went over a few of Chalkline's fearless predictions for 2021.
Here are three things we're expecting to happen:
33 Legal Sports Betting States by 2022
1 US Operator Will Spend $1B on Marketing In 2021
US Online Casino GGR will be greater than US Sports Betting GGR
Connect with Chalkline 
Watch the webinar replay to hear more about this year's sports betting highlights and next year's predictions.
You can also browse all of the webinars in 'The Operator's Edge' series.
Set up a live conversation with Daniel to discuss how Chalkline can help your sportsbook attract new bettors and increase profits.
Learn more about Chalkline's free-to-play games.