Missed the latest webinar in 'The Operator's Edge' series? Here's a quick recap of top takeaways. You can watch the replay on-demand right here.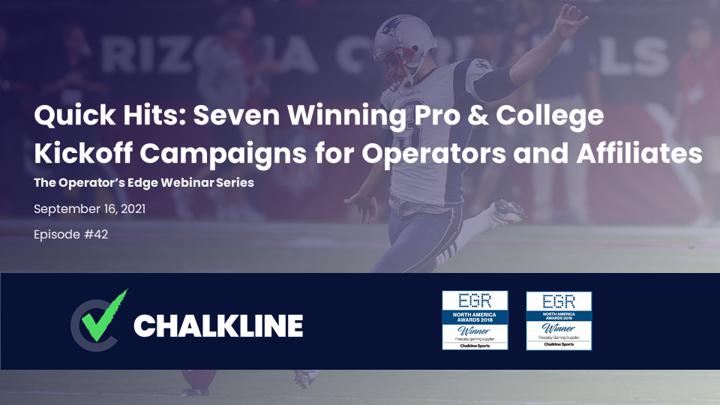 In this month's edition of 'The Operator's Edge' webinar series, Chalkline CEO Daniel Kustelski shared examples of successful campaigns from this year's football season (so far), along with key learnings for operators and affiliates.
Check out the top takeaways from the webinar below.
Watch the on-demand webinar: Quick Hits: Seven Winning Pro & College Kickoff Campaigns for Operators and Affiliates.
1. Localize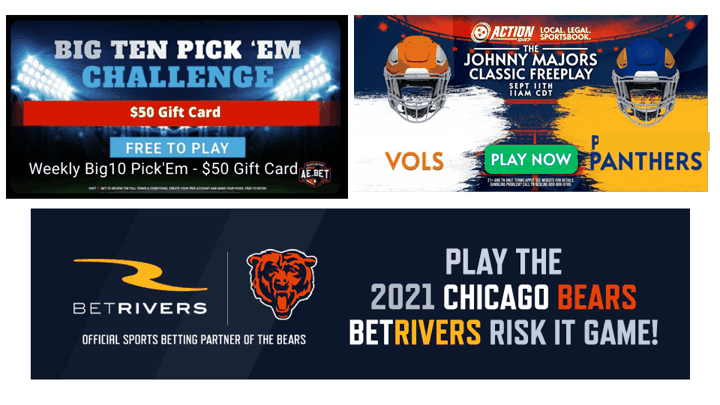 Localization is one of the easiest (and most effective) ways to drive engagement.
By offering games and odds based on a player's location, you're more likely to capture their attention and convince them to engage with you.
It's a simple strategy, but it creates better customer experiences and deliver impressive returns for operators and affiliates.
2. Personalization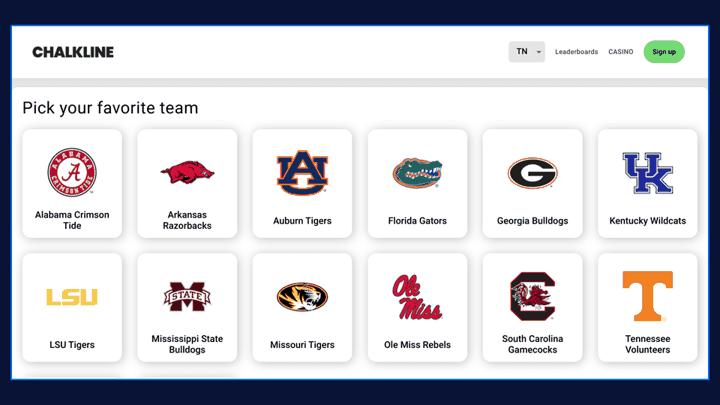 For a variety of reasons, many bettors support teams from outside their current city.
Maybe they're originally from another state. Or perhaps they like following a particular athlete from team to team.
Either way, some of your players will want to put their money behind non-local teams.
So how do you figure out what they like? It's simple: just ask them.
The benefit is twofold. First, bettors will appreciate the opportunity to support their team and enjoy a more personalized betting experience.
And on the operator side, having that information gives you deeper insight into their preferences and can inform your engagement strategy with them going forward.
3. Engaging Casual Bettors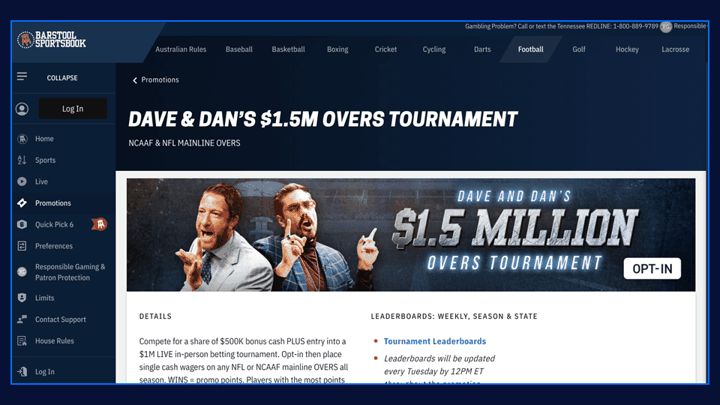 If you want to drive more engagement from casual bettors, you need to make it simple for them to get involved.
Instead of overwhelming them with complicated betting concepts, offer fun bets that are easy to understand -- like over/unders and parlays.
For example, Barstool Sports has managed to attract casual gamblers with beginner-friendly games like Dave and Dan's $1.5M Overs Tournament.
They're successful because Barstool knows that putting money on the over is straightforward and exciting -- which is the perfect combination for occasional bettors.
4. Operators + Media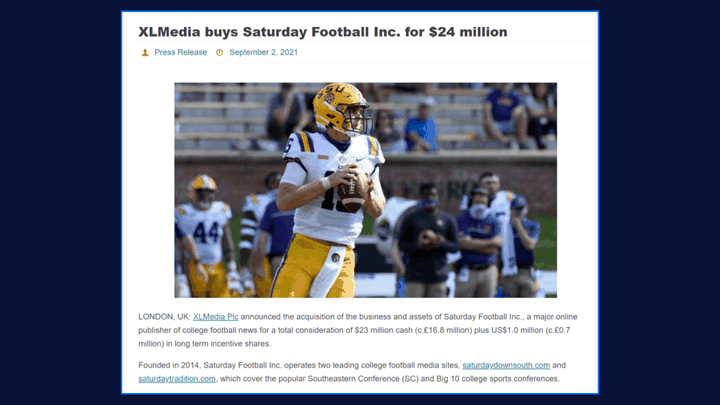 Going into this year's football season, there were several interesting partnerships announced between operators and media companies.
Some were large, multi-year partnerships. Others were localized deals in smaller markets.
In either case, these types of relationships have generated highly engaging content, contests, and commerce opportunities, leading to increased acquisition and retention.
5. Retail + Media + Pre-Regulatory Preparation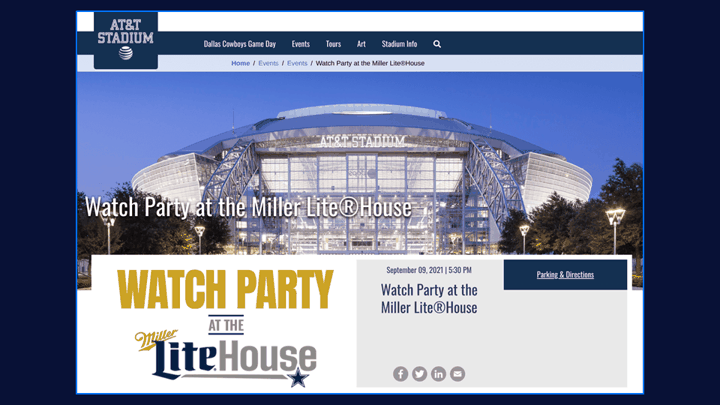 If you're in a soon-to-be-regulated state, it's time to get ahead of the competition and start introducing your brand to potential bettors.
There are countless ways to do this, including live game watch parties and freeplay games. 
Even if your state is a year or two out from regulation, taking a proactive approach right now will pay off when legalization occurs and help you cut through the inevitable clutter in the market at launch time.
6. Cross-Sell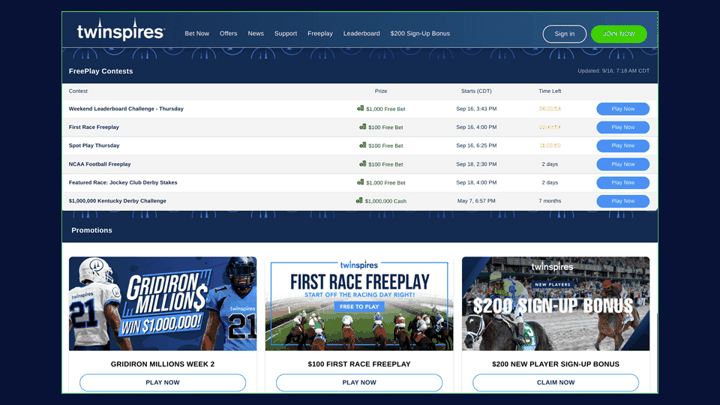 It's been fascinating to watch operators and affiliates expand their market presence through cross-selling.
Companies like Twinspires and DraftKings are looking beyond their traditional areas of expertise to appeal to a wider spectrum of bettors and increase revenue.
From racing to sports to retail to online, the cross-sell opportunities are abundant for operators and affiliates.
7. Collecting Actionable Data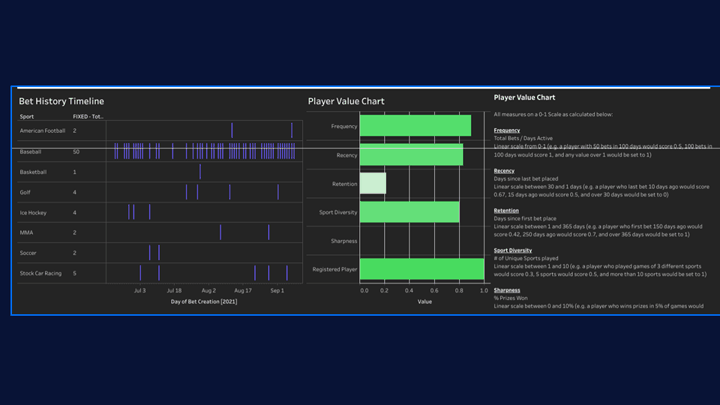 Whether you're an online operator or a land-based casino, collecting actionable data should be a priority.
With deep insights about your current and prospective customers, you can develop tailored offers and maintain engagement through digital channels -- long after their visit to your venue or website.
Once you have the data, you can prepare your success metrics and fine-tune your acquisition and retention strategies.
Connect with Chalkline
Watch the webinar replay for more winning campaign examples and implementation tips.
You can also browse all of the webinars in 'The Operator's Edge' series from Chalkline.
Set up a live conversation with Daniel to discuss how Chalkline can help your sportsbook attract new bettors and increase profits.
Learn more about Chalkline's free-to-play games.