Missed the latest webinar in 'The Operator's Edge' series? Here's a quick recap of top takeaways. You can watch the replay on demand right here.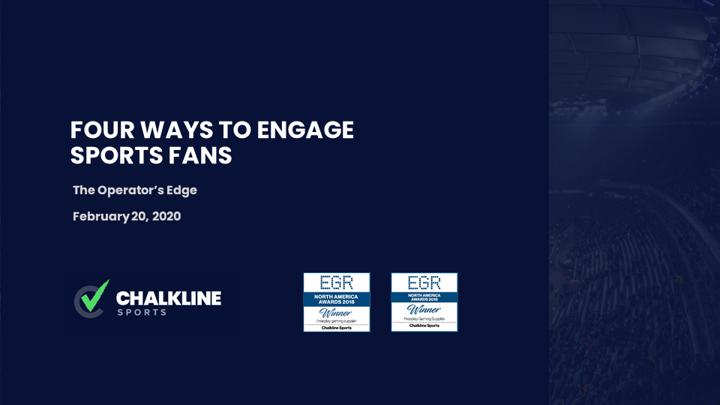 In this month's edition of 'The Operator's Edge' webinar series, Chalkline Sports Co-Founder and CEO Daniel Kustelski shared four strategies for engaging sports fans and converting them into bettors.
Check out the top takeaways from the webinar below.
Watch the on-demand webinar: Four Ways to Engage Sports Fans.
1. Educate and Acclimate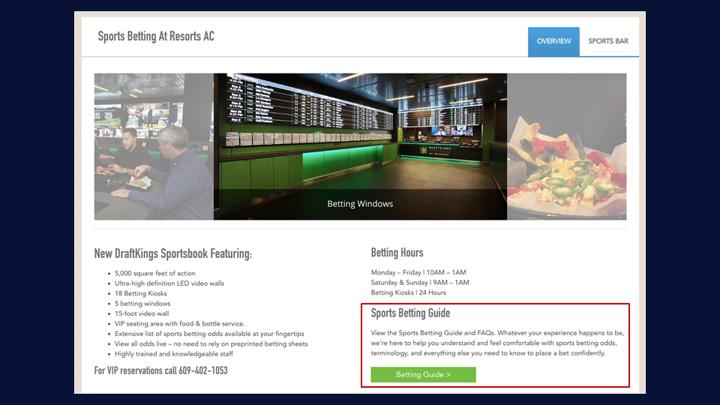 In the United States, the sports betting industry is still in its earliest days.
There's a good chance that your next customers aren't familiar with odds, spreads, or even how to place a bet. 
If you want to convert these sports fans into customers, your first job is to help them understand what they're doing.
Develop educational materials (like sports betting FAQs or explainer videos) to empower these first-time bettors and gain their trust.
Check out the example above to see how Resorts (a Chalkline client) is using sports betting guides to support and attract new players.
2. Localization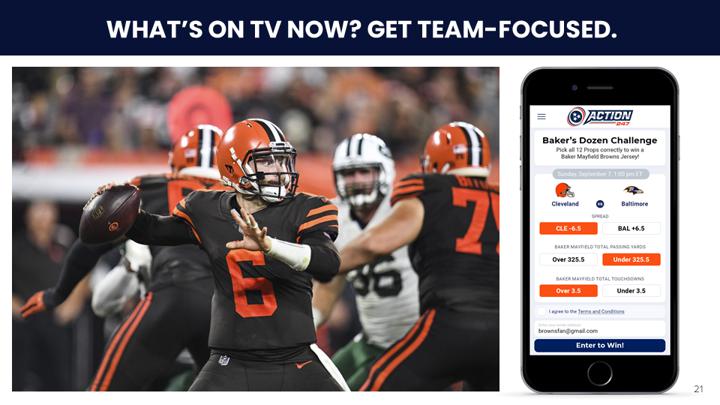 Localization is a powerful tool for sportsbooks and betting operators. 
You can offer locally-focused freeplay games and content as a way to get the attention of your target audience of sports fans. 
They're already actively engaged with their favorite team, hearing about them through the news, radio, and billboards.
For example, Cleveland sports fans were encouraged to participate in the Baker's Dozen Challenge to win a Baker Mayfield jersey. 
It was a simple game, but it held lots of appeal for Browns fans who wanted another way to get involved with their team.
3. Personalization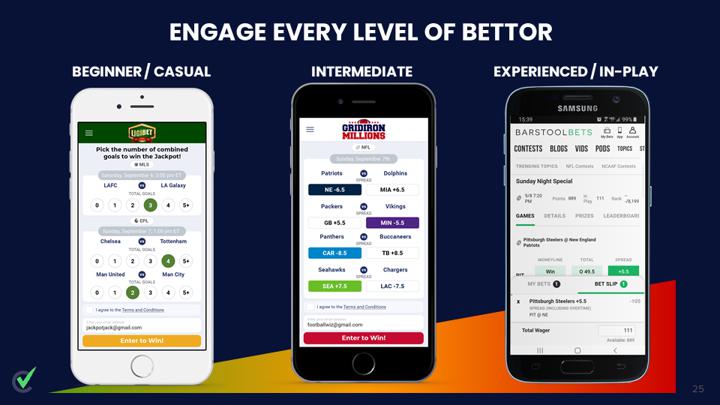 These days, consumers are used to getting what they want, when they want it.
As a sports betting organization, it's important to make sure that your bettors get what they want -- otherwise, they'll get it somewhere else.
Provide them with a personalized gaming experience that takes into account what you know about them.
Here's a simple example. If you know that someone enjoys betting on the NBA, show them basketball-themed games and content.
It's another effective way to earn (and keep) their attention.
4. Live Events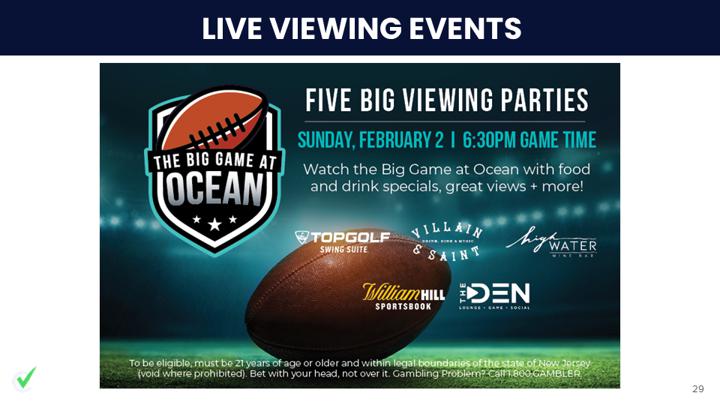 Live events are the perfect opportunity to bring sports fans into your book or casino.
Plan a viewing party for a high-profile sports event that you can leverage to attract fans, such as March Madness or the Kentucky Derby.
In the lead-up to the party, use freeplay games and contests to engage with invitees early. 
Keep running them through the event so you can continue to capitalize on that engagement.
It's a great way to get noticed and provide a memorable experience for your target audience.
Connect with Chalkline 
Watch the webinar replay to hear real-world examples of sportsbooks and betting operators attracting and engaging sports fans.
You can also browse all of the webinars in 'The Operator's Edge' series.
Set up a live conversation with Daniel to discuss how Chalkline can help your sportsbook attract new bettors and increase profits.
Learn more about Chalkline's free-to-play games.