Missed the latest webinar in 'The Operator's Edge' series? Here's a quick recap of top takeaways. You can watch the replay on-demand right here.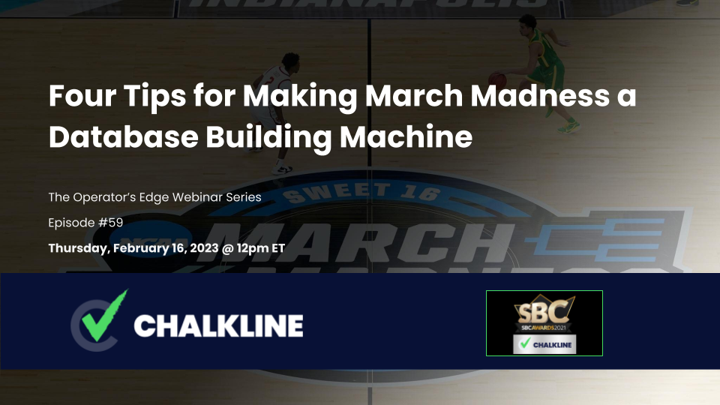 In this month's edition of 'The Operator's Edge' webinar series, Chalkline CEO Daniel Kustelski shared strategies to help sports betting operators leverage national interest in March Madness to build their databases.
Check out the top takeaways from the webinar below or - better yet - watch the on-demand webinar: Four Tips for Making March Madness a Database Building Machine.
1. Recognize the Importance of Hoops to Your Customers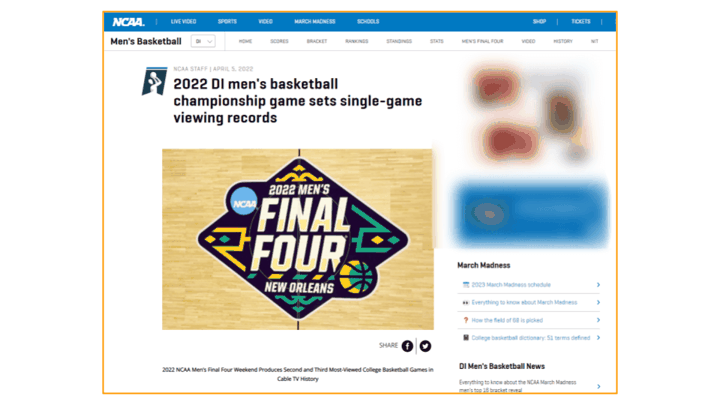 Basketball is now the second most popular betting sport in America (in some regulated states, it's the top sport by handle), and March Madness is one of the key events on the yearly sports calendar.
Sports fans are trying to find ways to watch the event – whether they're at home, out with friends, or at work (remember the March Madness Boss Button?).
By studying the consumer data and trends around this event, you can craft effective marketing campaigns that attract these highly engaged sports fans.
2. Leverage Hoops Passion to Build Player Databases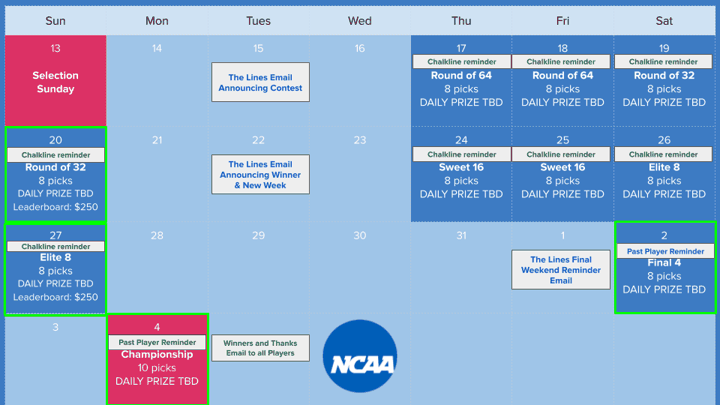 With a high-profile, multi-week event like March Madness, there are lots of opportunities to engage sports fans and capture their data.
You can offer daily games, weekly leaderboard games, and a championship game – with different prizes for each of them.
Depending on how much a new player's email address or phone number is worth to your business, March Madness offers the potential to collect tons of player data in a cost-effective way.
3. Use Engagement Tactics that Match the Interest Level in March Madness
There's a social element to March Madness that many other sporting events don't offer. 
People share their brackets with friends, co-workers, acquaintances, and even strangers.
As an operator, you can capitalize on the viral nature of the tournament by offering exciting games and contests that attract these highly engaged fans. 
Then, after you've earned their attention, you can keep engaging with them until they've signed up as a member and, ideally, become one of your VIPs.
4. Get a Jump on March Madness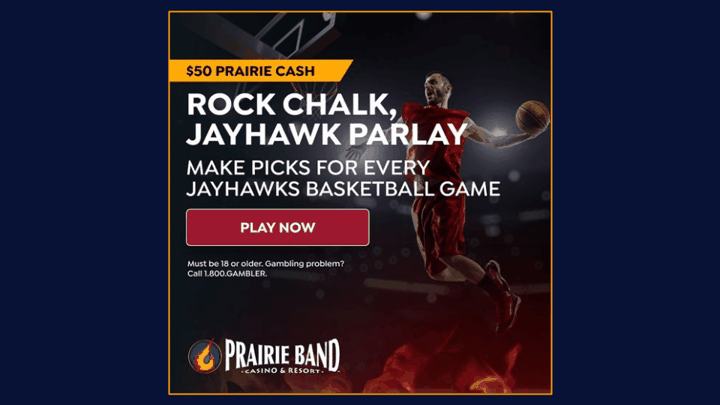 You don't have to wait for the official tournament to begin building your player database.
Instead, focus on the local teams and conference tournaments in your area to drum up interest before the first-round tip-off.
It's a great opportunity to engage the loyal fans who have been following their team all season long and are fired up to take on their conference rivals.
Connect with Chalkline
Watch the webinar replay to learn more about using March Madness to build your player database.
You can also browse all of the webinars in 'The Operator's Edge' series from Chalkline.
Set up a live conversation with Daniel to discuss how Chalkline can help your sportsbook attract new bettors and increase profits.
Learn more about Chalkline's free-to-play games.