Missed the latest webinar in 'The Operator's Edge' series? Here's a quick recap of top takeaways. You can watch the replay on-demand right here.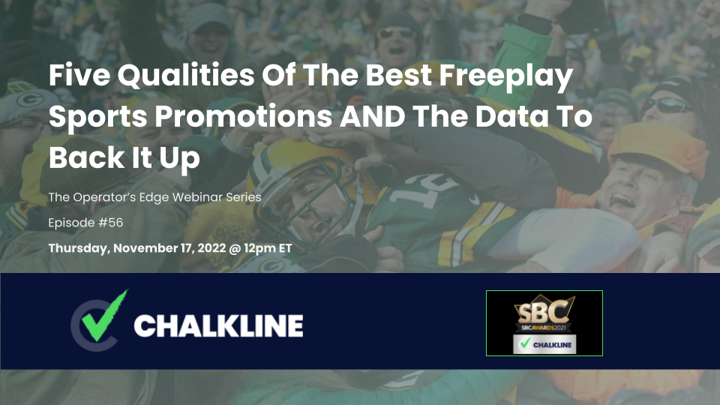 In this month's edition of 'The Operator's Edge' webinar series, Chalkline Co-Founder Joe Kustelski shared five must-have qualities for effective freeplay sports betting campaigns.
Check out the top takeaways from the webinar below or - better yet - watch the on-demand webinar: Five Qualities Of The Best Freeplay Sports Promotions AND The Data To Back It Up.
1. Always On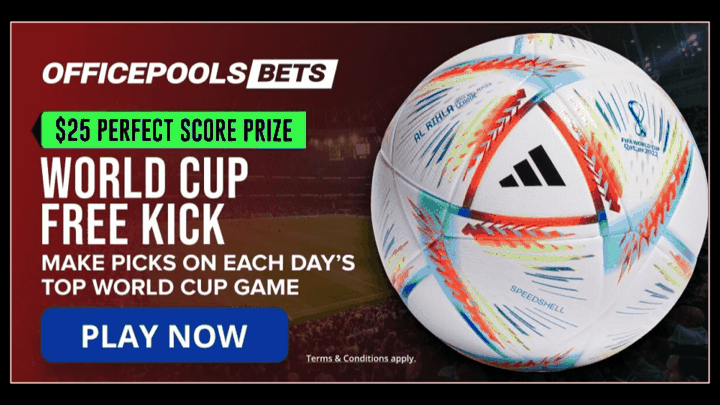 Many fans start thinking about games and sporting events long before they start – even though most bets come in just before game time.
To accommodate these different types of bettors, make sure you're taking an "always-on" approach with your freeplay promotions.
One easy way to do this is by running simple pick'em games in the week leading up to a particular game or event.
Meet players on their timeline, not yours.
2. Educational and Inclusive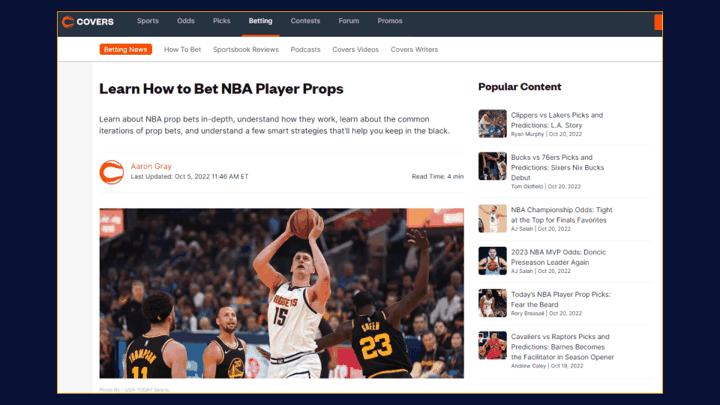 Even though sports betting is now legal in 36 states, many people still aren't familiar with how it works.
In New York, for example, Google searches for "how to bet" are up 383% year-over-year. 
As an operator, educating and acclimating your audience is one of the most important things that you can do to reach and convert more players. 
Teach them about concepts like spreads, totals, and over/unders, and you'll help them feel much more confident placing a wager with you. 
3. Localize and Personalize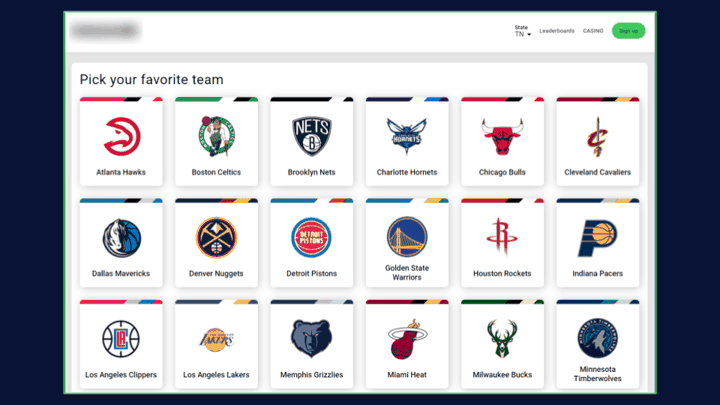 Do you know your customers' locations? How about their favorite teams? 
With those two data points – as well as their contact information and permission to market to them – you instantly get valuable insight into their betting preferences and habits.
If you don't have this information yet, you can ask your players to provide it. For example, in your next freeplay promotion, ask participants to select their state from a drop-down menu or pick their favorite team from a list of logos.
With this data, you can craft more powerful and personalized marketing promotions to boost engagement and conversions. 
4. Integrated into Marketing Tech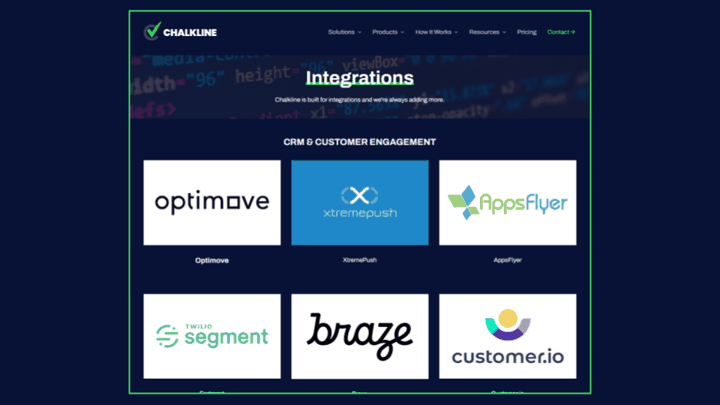 As we've just covered, more player data points equal more marketing ROI – and using an integrated marketing tech stack is the best way to collect, analyze, and utilize that data. 
For instance, Chalkline integrates with all kinds of marketing technology (including email, SMS, advertising, and customer engagement tools) to make outreach, engagement, and conversion as seamless as possible. 
Specifically, we've found that 35-50% of client page views are driven by email and SMS, which highlights how vital it is to have these types of integrated tools to connect with players and track their betting behaviors.
5. Laser Focused on Conversion Clicks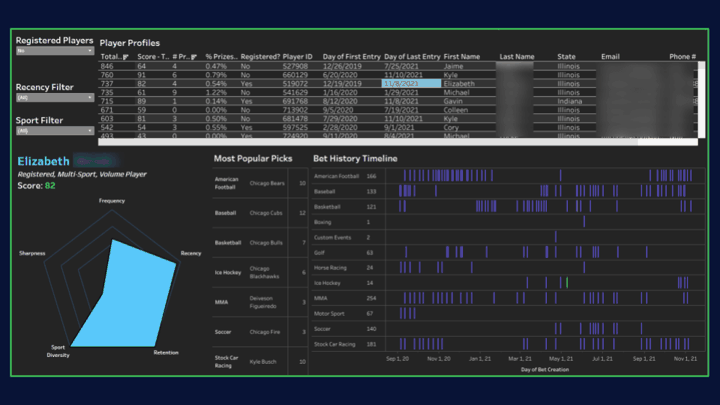 Freeplay games serve many purposes, but one of the most critical is guiding players to real money games.
For this to happen, you'll need to optimize your freeplay promotions for conversion clicks – and Chalkline can help.
We regularly collaborate with our clients to maximize clicks and conversions by fine-tuning their freeplay promotions and marketing efforts.
The results? For Chalkline's customers, 60% of real money gaming clicks come from confirmation pages that players see after entering a freeplay contest or game.
Connect with Chalkline
Watch the webinar replay for more information about these five qualities, including examples and data points.
You can also browse all of the webinars in 'The Operator's Edge' series from Chalkline.
Set up a live conversation with CEO Daniel Kustelski to discuss how Chalkline can help your sportsbook attract new bettors and increase profits.
Learn more about Chalkline's free-to-play games.