Missed the latest webinar in 'The Operator's Edge' series? Here's a quick recap of top takeaways. You can watch the replay on-demand right here.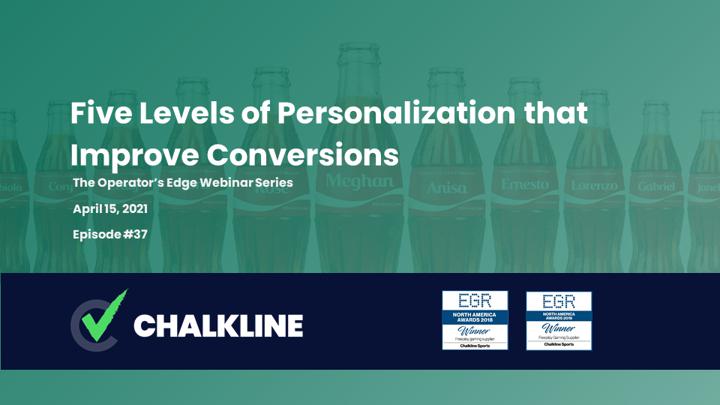 In this month's edition of 'The Operator's Edge' webinar series, Chalkline Co-Founders Daniel Kustelski and Joe Kustelski share how betting operators can get started with personalization to boost conversions and expand their customer bases. 
Check out the top takeaways from the webinar below.
Watch the on-demand webinar: The Operator's Edge: Five Levels of Personalization that Improve Conversions.
1. Localize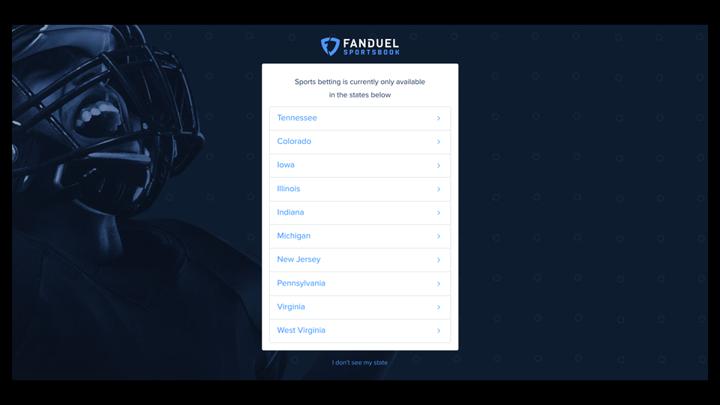 In our day-to-day lives, we've come to expect some level of personalization in the products that we interact with -- like our Instagram feeds and Amazon Prime recommendations. 
As a betting operator, it's possible to reach those deep levels of personalization.
But first, you need to start small -- and tap into localization.
In your earliest interactions with your customers, find out where they live, so you can start serving games and content that are relevant to their location. (In the webinar, we discuss several tools you can use to get this information.)
No matter the size of your operation, finding out where your customers live is an easy first step toward personalization. 
2. Listen for Opportunities 
Once you've confirmed a player's location, you can mirror that information back to them to make their experience feel more personalized. 
For example, let's say a new customer has signed up and selected Colorado as their state.
As an operator, you can leverage that information to offer games that feature local teams, like the Broncos and Rockies. 
Or, if you're trying to re-engage a dormant player, you can use retargeting ads that highlight popular teams and events in their location.
More than anything, it's an opportunity to maximize the value of your existing data to drive more engagement.
3. Start with Basic Personalization … or Ask for Information to Get Started 
In order to execute personalization effectively, you need a complete picture of your players and their preferences.
The easiest way to get this information? Ask them.
Across all types of products and services, users will typically give you data if they think it will improve their experience.
Ask your players about their favorite team, sport, or player, and then leverage that information to craft customized wagering experiences for them.
When you incorporate their passion points into your product, you're more likely to gain their trust and bring them back to your platform.
4. Contextualization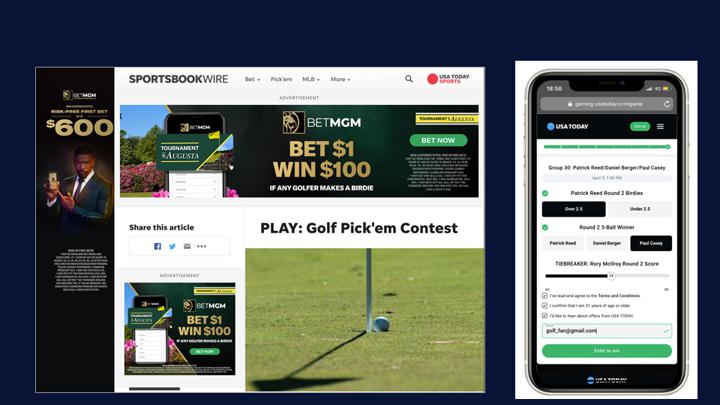 For sports fans and bettors, there's an exciting energy that comes along with live sporting events.
Whether it's the Super Bowl, the Kentucky Derby, or March Madness, your book can capitalize off that momentum and be in the moment with your customers.
For example, USA Today recently created Masters-themed freeplay games and content to appeal to golf fans who were searching for information about the tournament.
By contextualizing your offering, you can amplify its impact and draw in the right audiences at the right time.
5. Predictive Personalization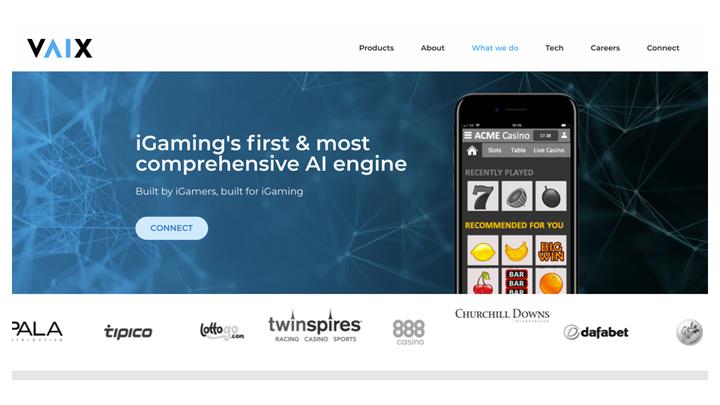 Finally, once you've mastered the more basic levels of personalization, you can implement advanced strategies like predictive intelligence.
When you've built up enough data, you can use technology to generate lookalike audiences based on the characteristics of your current customers. 
From there, you can build a strategy that targets those personas and expands your customer base. 
Connect with Chalkline 
Watch the webinar replay for more insights and real-world examples of how betting operators and media companies use personalization to attract new players.
You can also browse all of the webinars in 'The Operator's Edge' series from Chalkline.
Set up a live conversation with Daniel to discuss how Chalkline can help your sportsbook attract new bettors and increase profits.
Learn more about Chalkline's free-to-play games.