Missed the latest webinar in 'The Operator's Edge' series? Here's a quick recap of top takeaways. You can watch the replay on-demand right here.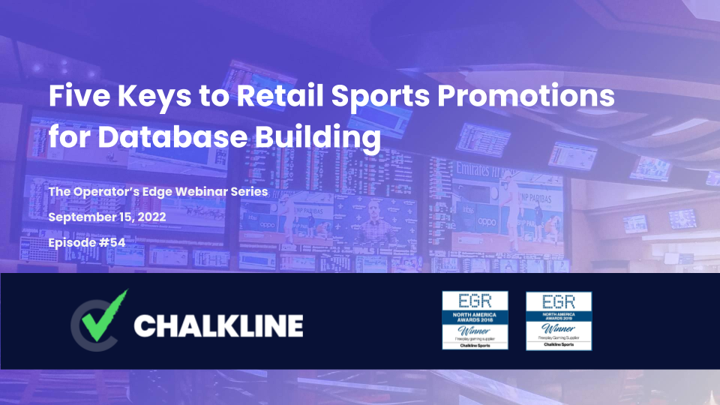 In this month's edition of 'The Operator's Edge' webinar series, Chalkline CEO Daniel Kustelski shared five ways casinos can use retail promotions to build a bigger database.
Check out the top takeaways from the webinar below or - better yet - watch the on-demand webinar: Five Keys to Retail Sports Promotions for Database Building.
1. Start Simply - Add Sports Promotions to Your Calendar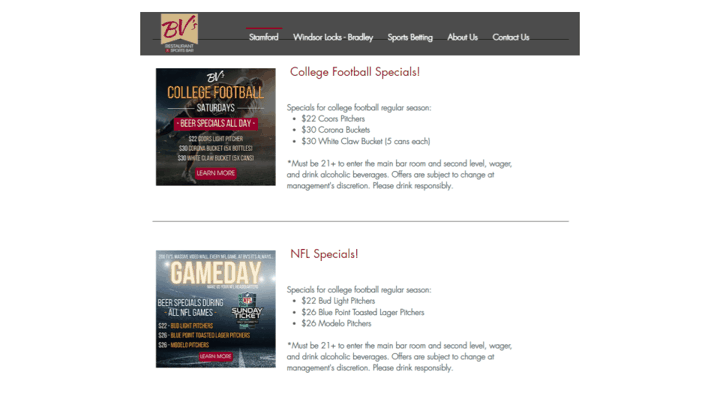 One of the simplest ways to kickstart your retail presence is by looking at the year's key sporting events.
Whether it's the Masters, March Madness, NFL playoffs, or even a highly-anticipated local game, fans will congregate and cheer for their favorite teams and players.
Why not make it happen at your casino?
By hosting in-person watch parties on your property, you can bring in that all-important foot traffic. 
Even better? Offering simple, easy-to-understand freeplay games at these events will help you capitalize on that interest and boost your database of unknown patrons.
2. Educate & Acclimate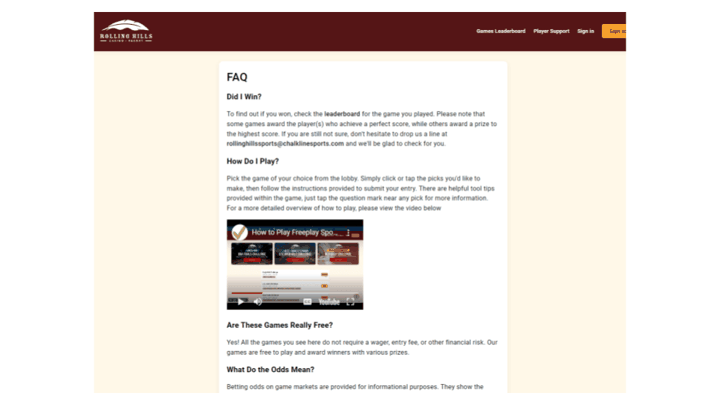 New states are legalizing sports betting all the time – and more often than not, curious sports bettors in these recently-legalized jurisdictions need some basic education on how it all works.
In New York, where sports betting launched earlier this year, Google searches for "how to sports bet" grew by 383% year over year.
As a casino, you can support these soon-to-be bettors by providing basic educational materials, like FAQs, how-to videos, and glossaries.
Don't be afraid to define fundamental concepts (like over/unders and point spreads). The people who need these resources will be relieved to find them. The experienced bettors will simply skip over them.
3. Integrate Loyalty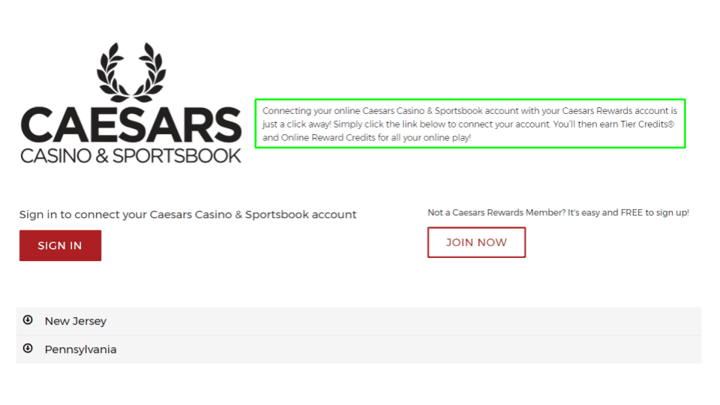 Loyalty programs foster deeper connections with your patrons – which, in turn, makes them more profitable for your casino.
You likely already have a strong loyalty program for your casino patrons. Why not extend that to your sports bettors as well?
By allowing people to earn points and status for sports betting (even if it's freeplay), you can reward them for their patronage and increase their loyalty to your casino.
4. Engage Current AND Future VIPs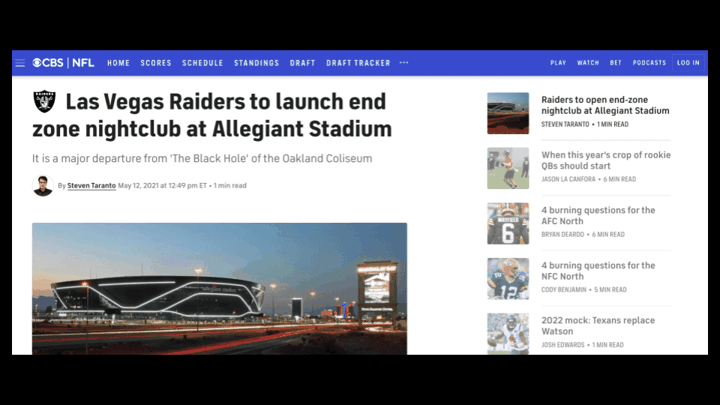 Similarly, your VIPs represent a critical part of your audience and your future growth.
Make them feel special by offering unforgettable experiences and showing them how much you appreciate their business.
Depending on your budget, this can mean anything from exclusive parties to sponsored events to simple VIP-only contests with modest prizes.
For example, Caesars is hitting the road this NFL season with its Truck Tour, which brings sports betting, food, prizes, and celebrities to their VIPs around the country.
On a smaller scale, local operators can acknowledge their VIPs by running local-focused freeplay contests to reward patrons with bonus bets or other prizes.
5. Introduce LIVE Contests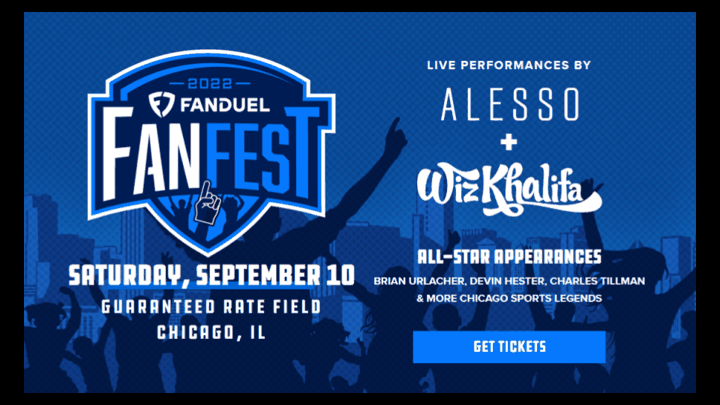 It's a bit more advanced than some of the other tactics that Daniel discussed, but in-play betting is an exciting and effective way to engage with players during a game.
Live contests allow bettors to get in on the action while they're watching (and when they're at their most engaged).
A great example took place last weekend at FanDuel FanFest, where attendees were given points at the beginning of the event, which they could wager throughout the game.
Simple? Sure. But it was a clever way to bring people in and get them excited about the event without the risk of real-money wagering.
Connect with Chalkline
Watch the webinar replay to learn more about building your database through retail and in-person events.
You can also browse all of the webinars in 'The Operator's Edge' series from Chalkline.
Set up a live conversation with Daniel to discuss how Chalkline can help your sportsbook attract new bettors and increase profits.
Learn more about Chalkline's free-to-play games.