Missed the latest webinar in 'The Operator's Edge' series? Here's a quick recap of top takeaways. You can watch the replay on-demand right here.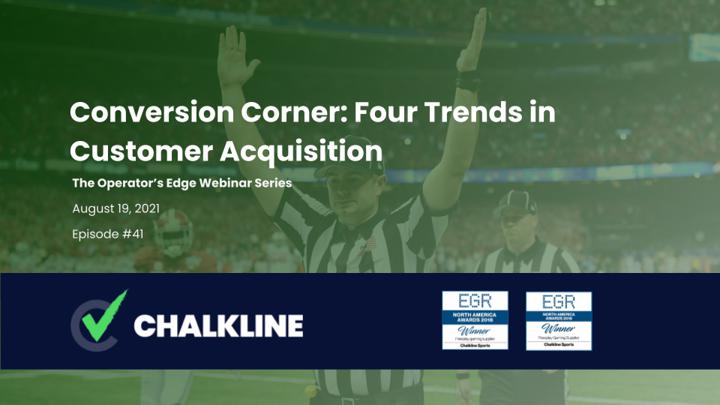 In this month's edition of 'The Operator's Edge' webinar series, Chalkline CEO Daniel Kustelski shared four strategies that betting operators can adopt for better customer acquisition.
Check out the top takeaways from the webinar below.
Watch the on-demand webinar: The Operator's Edge: Conversion Corner: Four Trends in Customer Acquisition.
1. Bettor Education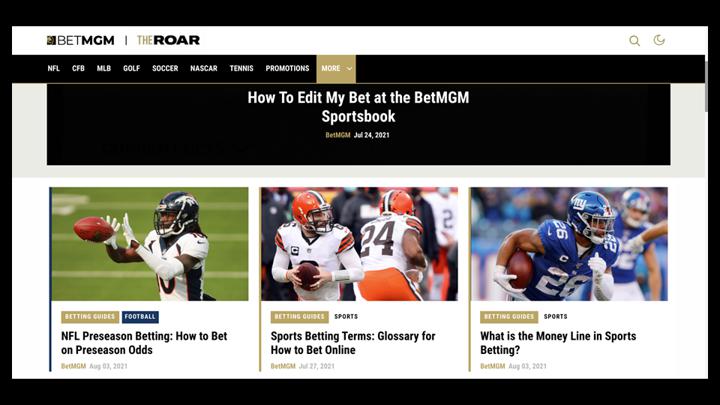 Since sports betting is relatively new in the United States, many potential bettors aren't yet familiar with the ins and outs of wagering.
As a result, operators have a responsibility to educate their new customers on betting as a whole, so they feel comfortable placing their first bet.
While this may seem like a heavy burden, it's actually as simple as publishing educational content that first-time bettors can access before they start wagering. 
For example, BetMGM does a fantastic job of providing helpful guides, Q&As, and glossary-style articles to empower players who are new to sports betting.
Leagues can (and should) do the same. Recently, NASCAR released a video series to educate racing fans about how to get started with wagering.
2. Localization & Personalization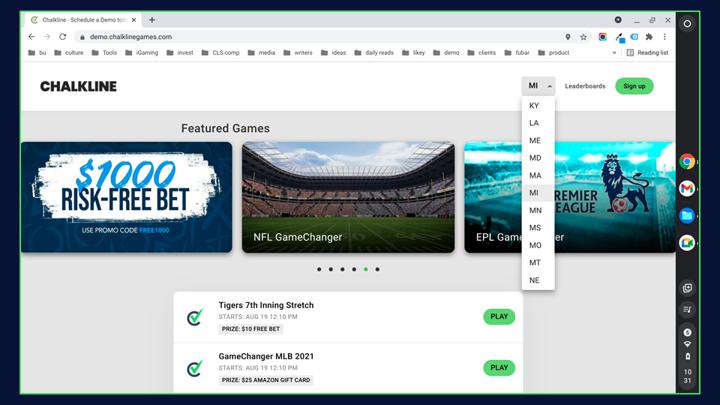 Once bettors feel confident about what they're doing, operators need to create an easy pathway to place their first bets.
For new players, much of the appeal of betting is backing their favorite teams and players. As an operator, you should provide that opportunity right away.
Whether it's displaying live odds based on location or asking bettors to self-select their state, creating localized experiences is key to seeing higher conversions.
In some cases, a bettor's favorite team might not be in the state where they live. That's where personalization comes in. 
To identify these passion points and personalize the betting experience, you can ask players to choose their favorite teams, sports, or players, to receive customized odds and content based on their preferences.
With localization and personalization, you can capture bettors' attention and get them to put money behind the teams they care about.
3. Retail Activations
As retail continues to bounce back, many operators are focusing on how to use retail activations to acquire and engage new customers.
We're seeing this with companies like DraftKings and BetMGM, who have partnered with sports bars and venues to bring betting to retail patrons.
Once you have an in-person audience, you can use technology (like smartphones) to get to know them on a deeper level.
At Chalkline, our clients use tactics like QR codes and text-back campaigns to identify unknown patrons and learn who they are, where they gather, and what they like.
With a retail presence, you're providing a simple way for new bettors to socialize with like-minded sports fans, learn about your brand, and get involved with betting. 
4. Responsible Gaming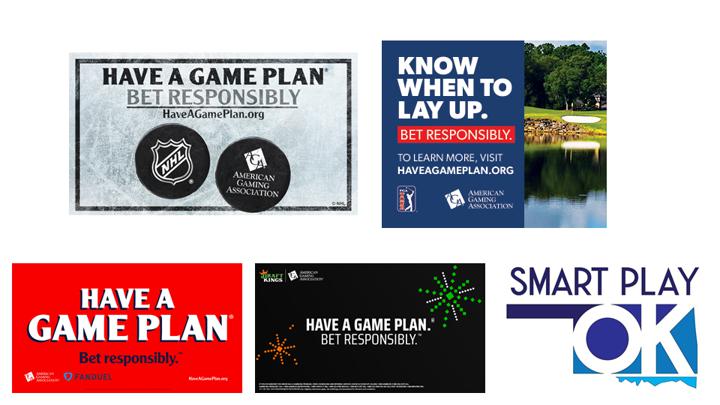 Finally, part of your duty as an operator is to ensure that your players are gaming responsibly and within their limits. 
If they aren't, you should let them know how to get help.
Recently, professional teams and leagues have partnered with the American Gaming Association (AGA) to get these important messages out to fans.
Not only is responsible gaming a legal and moral obligation for operators, but it's also key to sustainable growth.
Connect with Chalkline
Watch the webinar replay to learn more about these customer acquisition trends and how to implement them at your casino or sportsbook.
You can also browse all of the webinars in 'The Operator's Edge' series from Chalkline.
Set up a live conversation with Daniel to discuss how Chalkline can help your sportsbook attract new bettors and increase profits.
Learn more about Chalkline's free-to-play games.