Missed the latest webinar in 'The Operator's Edge' series? Here's a quick recap of top takeaways. You can watch the replay on demand right here.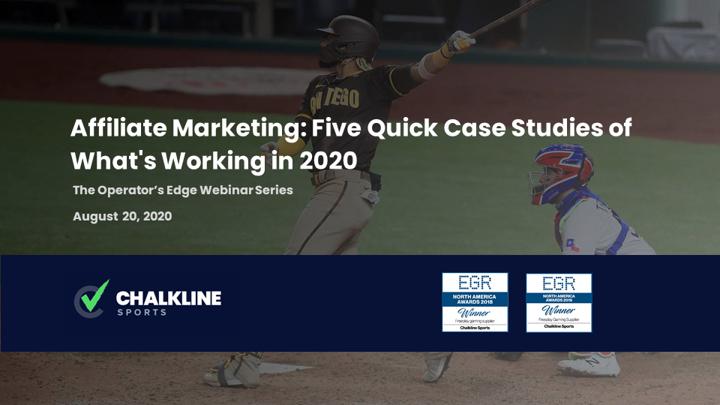 In this month's edition of 'The Operator's Edge' webinar series, Chalkline Sports Co-Founder and CEO Daniel Kustelski surveyed several industry experts on what's working (and not working) in terms of affiliate marketing in 2020.
Check out some of the highlights below.
Watch the on-demand webinar: Affiliate Marketing: Five Quick Case Studies of What's Working in 2020.
1. Educate and Acclimate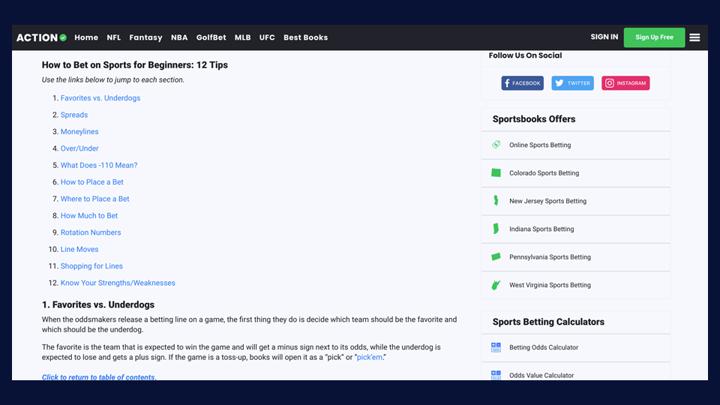 In the US, the sports betting industry is still young. As a result, American sports bettors are fairly inexperienced when it comes to wagering.
Often, new bettors want to place a bet but are intimidated by terminology and concepts that they don't understand.
To overcome this challenge, operators have to educate their audiences.
In the example above, notice how Action247 simplifies common wagering terms to appeal to and sympathize with new bettors.
To put it simply: don't overestimate the savvy of the average US sports bettor.
2. Deliver Value for Fans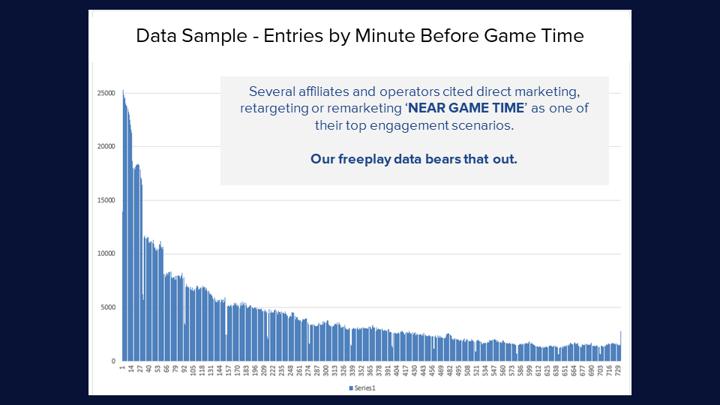 Our survey delivered several responses that touched on the importance of listening -- rather than selling -- to build bettor confidence and loyalty.
Not only does that mean listening to your customers, but it also means listening to the data to create better experiences that appeal to them.
For example, a few of the affiliates and operators we surveyed mentioned that they'd seen success with retargeting right before a game or race starts. 
Chalkline freeplay data supports this. 
We've found that people are far more likely to place a bet just before an event begins rather than days or weeks in advance.
By listening to the data, you can leverage these valuable insights and craft more effective marketing.
3. Develop a Personality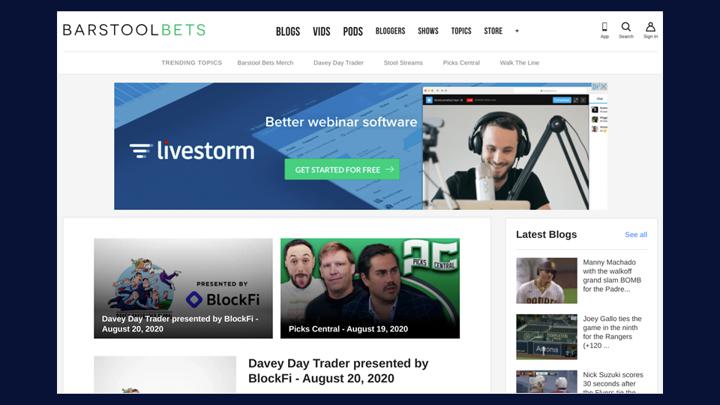 There's no denying that personality and branding sell. The explosion of influencer marketing is proof of this.
Barstool Sports is a quintessential example of the power of personalities.
If you have recognizable personalities at your organization, leverage them to attract and engage players.
Even if you don't have well-known characters, you can partner with media or influencers and borrow their brand to pull in new customers.
4. Expand Your Scope or Refine Your Focus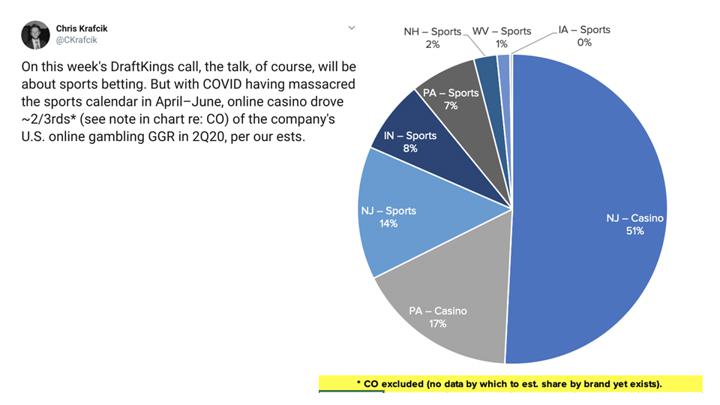 Even if you specialize in sports betting, you can break out and explore other verticals to build out your business.
This year, we've seen companies expand into different segments, including online casinos, lottery, and horse racing.
There's also the potential to explore new marketing channels, like podcasts or live events, to grow interest across new bases.
The takeaway: explore opportunities outside of the middle to bring in customers and keep them there.
5. Coordinate & Automate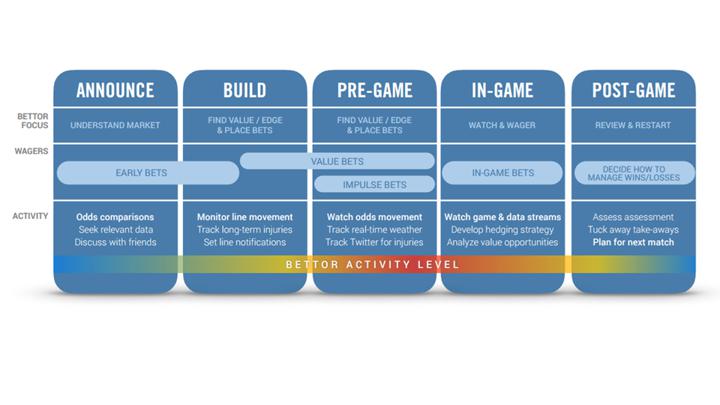 At Chalkline, several of our clients adopted a "coordinate and automate" approach to their content and communications.
For example, we've spoken to affiliates and operators that coordinate by holding weekly marketing meetings to pull together content. 
From there, they'll leverage automation tools (like ad tech and email marketing) to reach their audience at the right time and place.
After you've set up automation, don't forget to measure it and apply the learnings to your future efforts.
Connect with Chalkline
Watch the webinar replay for more insights from affiliates and operators on what's working in 2020.
You can also browse all of the webinars in 'The Operator's Edge' series.
Set up a live conversation with Daniel to discuss how Chalkline can help your sportsbook attract new bettors and increase profits.
Learn more about Chalkline's free-to-play games.