Chalkline scores silver at the prestigious SBC Awards on December 2, 2021. It's a big annual industry event, and we were honored to even be shortlisted. Learn more about all of the award winners on SBC North America.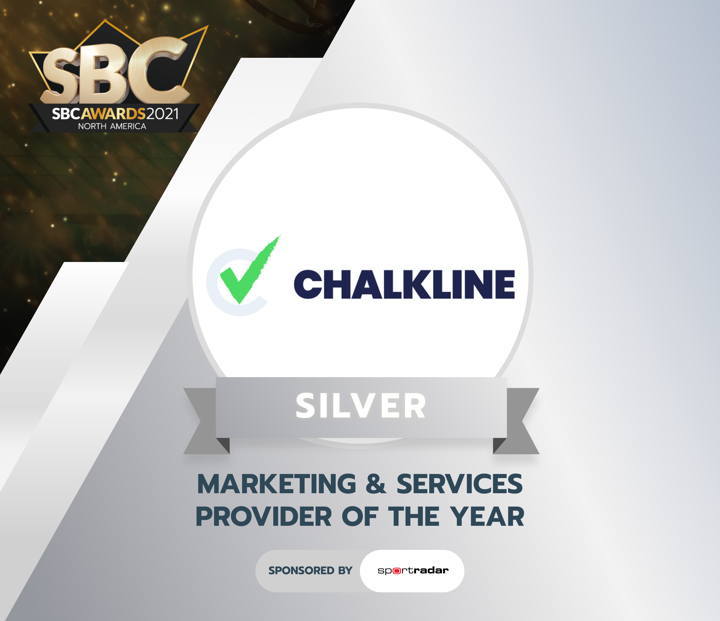 About the SBC Awards
The SBC Awards recognize the achievements of operators, affiliates and suppliers from all the major disciplines including payments, marketing, platform providers and data.
The event itself is a blast--over 600 attendees definitely came to have a good time at the venue in Manhattan.
Solid Competition for the Marketing & Services Provider of the Year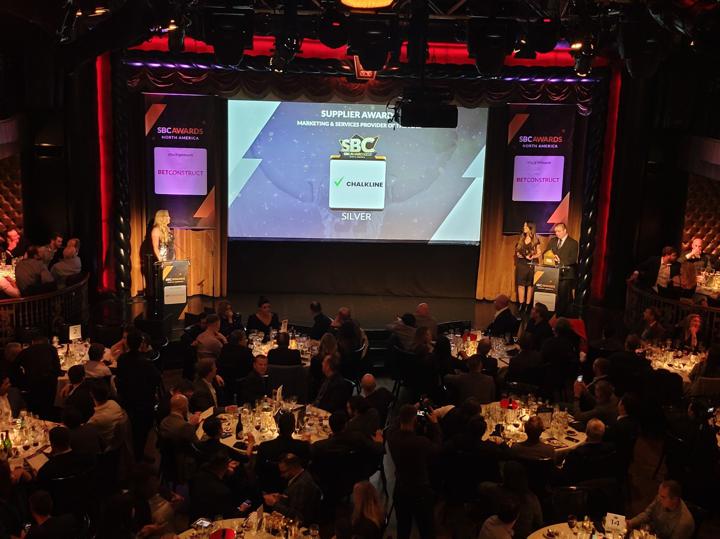 Hey, we're never satisfied with 2nd Place, but our hats off to the companies we competed against:
Continent 8 Technologies
GAN
HPL Digital Sport
Incubeta
Intelitics
Level Media
Optimove
OtherLevels
Partis 
Sportradar
USAbility
Honestly, we're just honored to be included in this conversation. Intelitics took home the gold hardware, and we're glad to call them our friends.
What This Means
Yes, we appreciate the recognition, but if you know us: we're about the results we drive for our clients.
Our constant focus is to drive new customer acquisition, strong retention and bettor education for the operators and media companies we work with.
About the Silver Award-Winning Team at Chalkline
Chalkline is North America's leading provider of freeplay games for high-ROI customer acquisition and retention marketing programs.
Set up a live conversation with Daniel to discuss how Chalkline can help your sportsbook attract new bettors and increase profits.
Learn more about Chalkline's free-to-play games.