For a fourth consecutive year, Chalkline and TwinSpires have partnered to release a freeplay game for the Kentucky Derby. Here's everything you need to know.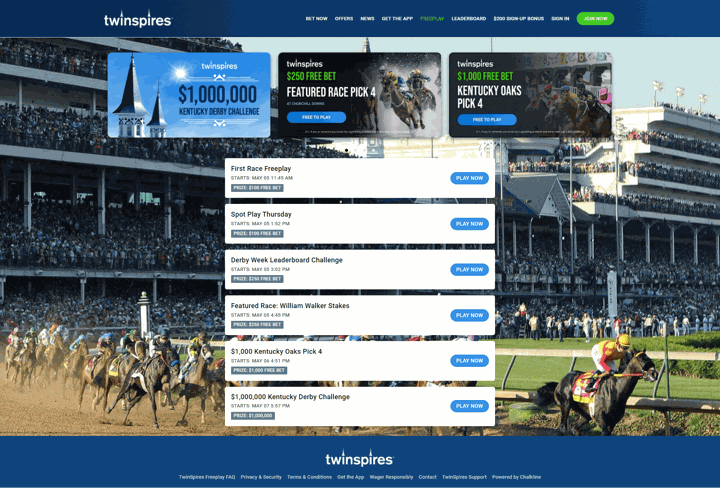 As announced earlier today, Chalkline will power TwinSpires' $1,000,000 Kentucky Derby Challenge for the fourth year in a row.
The freeplay contest gives racing fans the chance to win $1,000,000 by predicting the results of the 148th Run for the Roses.
To win, players will need to make 10 correct predictions about the race, including: 
The top three horses in winning order
The winning time and margin
The difference in lengths from first place to last
Head-to-head matchups
"The 148th Kentucky Derby is the biggest event of the year for many sports fans, bettors and gaming enthusiasts," said Daniel Kustelski, CEO of Chalkline. "Chalkline is thrilled to power the TwinSpires Kentucky Derby Challenge for a fourth consecutive year and once again deliver an exciting chance for racing fans to win big."
Want to try your luck? Visit TwinSpires to make your picks now.
Connect with Chalkline
Read the full release to learn more about this year's $1,000,000 Kentucky Derby Challenge.
You can also browse all of the webinars in Chalkline's 'The Operator's Edge' series.
Set up a live conversation with Daniel to discuss how Chalkline can help your sportsbook attract new bettors and increase profits.
Learn more about Chalkline's free-to-play games.