Chalkline was recognized this week on the shortlist of contenders for the annual EGR B2B Awards. Here's a recap of the announcement. You can find all of the nominees and more information about the event here.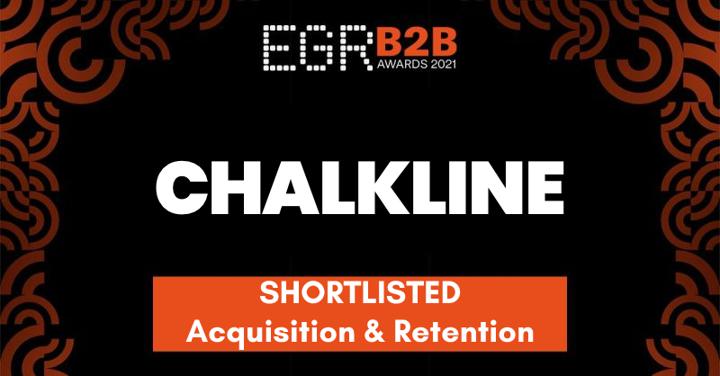 Earlier this week, Chalkline earned a spot on the shortlist of this year's EGR B2B Awards in the Acquisition and Retention Partner category.
The annual awards are presented by EGR Global (eGaming Review), a leading publication and members' organization for the online gaming industry.
Winners of the EGR B2B Awards 2021 will be announced on July 6th and 7th, 2021.
How Chalkline Made the Shortlist
According to EGR, each company on the Acquisition and Retention Partner shortlist had to meet several key criteria, including: 
Business growth
Delivery of brief
Flexibility
Understanding customer needs
Reaction to market challenges
Reliability of service
Each year, EGR selects a new team of expert judges to assess the nominees and determine a winner for each category. Judging is overseen by international accounting firm Deloitte, ensuring transparency and eliminating bias.
The 2021 awards ceremony will be broadcast live from London on July 6th and 7th. This year's event will be held in a hybrid format, so guests can attend virtually or in person.
Connect with Chalkline
Visit EGR's website for more information about the EGR B2B Awards 2021, including nominees and categories.
You can also browse all of the webinars in Chalkline's 'The Operator's Edge' series.
Set up a live conversation with Chalkline CEO Daniel Kustelski to discuss how Chalkline can help your sportsbook attract new bettors and increase profits.
Learn more about Chalkline's free-to-play games.