This week, Chalkline CEO Daniel Kustelski spoke with iGaming Business about the value of free-to-play games in sports betting customer acquisition. Here's a recap of top takeaways. You can read the complete article right here.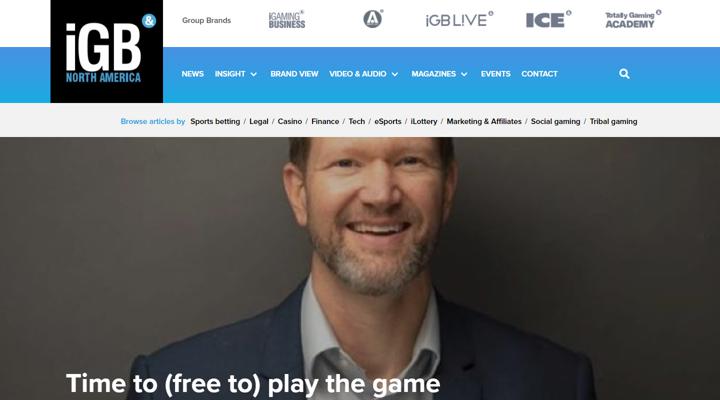 As betting operators and sportsbooks battle to win new customers, player acquisition costs are skyrocketing.
In some cases, customer acquisition costs are as high as $500 - $1,200 per player, Chalkline CEO Daniel Kustelski wrote this week in an article for iGaming Business.
These enormous (and unstainable) costs are leading operators to explore new ways of attracting and retaining customers, with free-to-play games being among the most effective of these methods.
Why Free-to-Play Games Work for Customer Acquisition
In newly regulated markets like the United States, there's a huge opportunity to win over first-time bettors.
However, many of these people need to be educated on how sports betting and gaming platforms work.
If they aren't yet familiar or comfortable with the industry, you'll have to offer a piece of your product for free before they'll commit to spending money on it.
That's why product sampling and free-to-play games are such effective acquisition tools.
Free-to-Play Can Also Be Used to Build Long-Term Loyalty
When it comes to free-to-play, one mistake that operators make is thinking that they can only leverage these types of games if they've already launched their sports betting platform. 
But the truth is that free-to-play games can also be used to drive awareness and build a database of players -- before your competitors reach them.
Then when legalization comes into effect in your state or your wagering operations go live (whatever the case may be), you can convert your freeplay customers into paying ones.
By creating a trusted relationship with your player base, they'll feel more loyal to your brand and switch to paid betting when the time comes.
Connect with Chalkline 
Read the full article to learn more about using a free-to-play strategy to attract, engage, and retain customers.
You can also browse all of the webinars in 'The Operator's Edge' series.
Set up a live conversation with Daniel to discuss how Chalkline can help your sportsbook attract new bettors and increase profits.
Learn more about Chalkline's free-to-play games.