Stone brings over a decade of experience building companies focused on solving problems related to user acquisition, analytics, and maximizing revenue yield in the real-money gaming vertical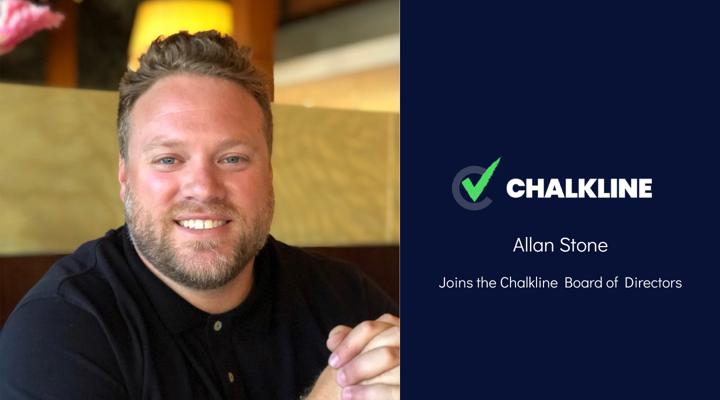 Nashville, TN - December 9, 2022
Chalkline, North America's leading B2B customer acquisition and retention platform for freeplay and real money games, announced today that Allan Stone, co-founder and CEO of Intelitics, is joining the board of directors. 
Daniel Kustelski, co-founder and CEO at Chalkline:
"Allan is a performance marketing expert, and his experience speaks to the value-focused direction the gaming industry is rapidly heading towards," Chalkline CEO Daniel Kustelski said. "His work with Intelitics, and his experience as an investor and advisor to some of the most innovative companies in our space make him a huge addition to the Chalkline team. We welcome Allan's product insight and we push forward with our hyper-personalized game delivery and player intelligence platform."
In addition to joining the board, Allan will serve as a product advisor, leveraging his significant experience driving results for gaming operators, affiliates and publishers.
Allan Stone, new board member at Chalkline:
"Joining the team at Chalkline at this moment in the industry is a perfect fit," Stone said. "With their platform's ability to deliver personalized games and unique live and retail fan experiences, I believe that Chalkline will set the industry standard for years to come. The proof points that Daniel, Joe and the entire team have delivered to date give me confidence that we will change the trajectory of customer acquisition and retention in iGaming." 
About Chalkline
Chalkline is a full-service customer acquisition and retention platform. Chalkline BettorGames™ technology delivers personalized, fully-hosted and mobile-first sports prediction games at scale. The company's BettorBI™ suite collects player-level data that informs faster, smarter, more profitable business decisions. Chalkline's growing client base includes leading casinos, sportsbooks, affiliates, and media clients. With offices in Nashville, London and Johannesburg, Chalkline has delivered 48,000+ unique games to 12M+ players globally.
To learn more, visit chalklinesports.com.