The 109th Grey Cup Festival provided a perfect opportunity for a LIVE fan contest that included real-time staking and resulting for passionate CFL fans.
Presenting a quick case study on the Office Pools Bets Grey Cup LIVE Challenge contest.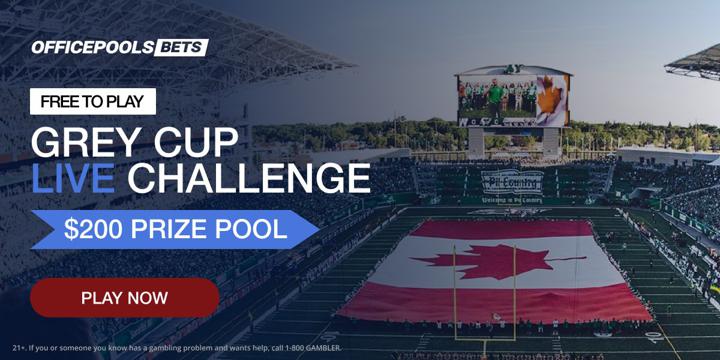 About Office Pools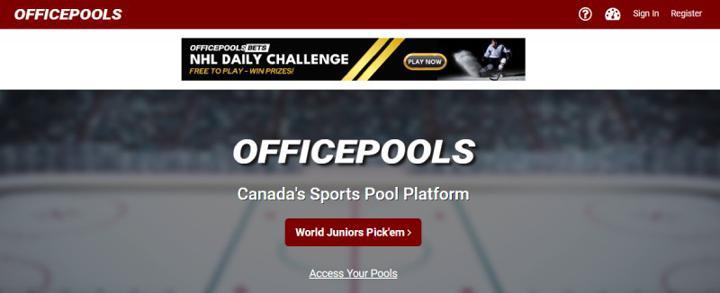 Officepools.com was launched online in 1995. Hockey pool administrators across Canada were empowered to customize scoring categories and set pool configurations. Scoring was automatically calculated each night so the manual calculation was no longer required. The pool standings and details were available to all participants who logged in.
Today, Officepools has grown into a full-service Sports Pool Platform with real-time updates, player news, fantasy guides, free contests, and a wide range of pool configuration options. Learn more at www.officepools.com.
About the Grey Cup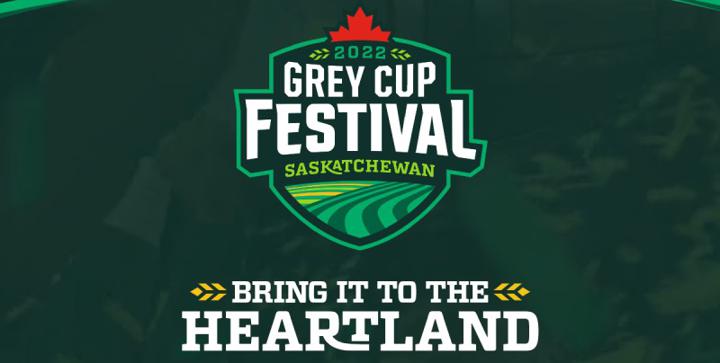 The Grey Cup is the Championship game of the Canadian Football League (CFL). The game is contested between the winners of the CFL's East and West Divisional playoffs and is one of Canadian television's largest annual sporting events.
The LIVE Challenge Contest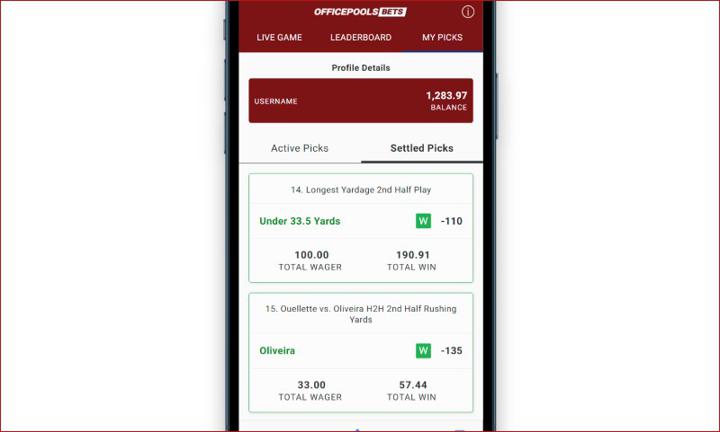 The LIVE Challenge was built for CFL fans who were watching and wanted to play along with the big game.
The rules were simple:
* Each player received 1,000 Office Pools Bets Fan Points
* Players staked Fan Points on live prediction markets throughout the game
* Real-time resulting and new live prediction markets kept the game popping until the final whistle
The Results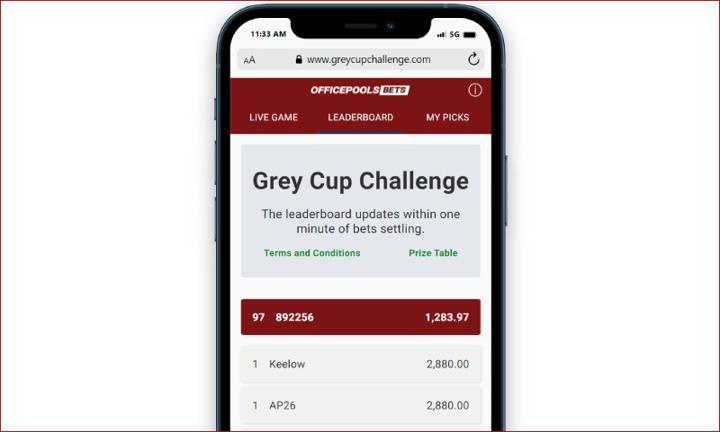 What happened? A great game on the field was matched by a great contest for the fans.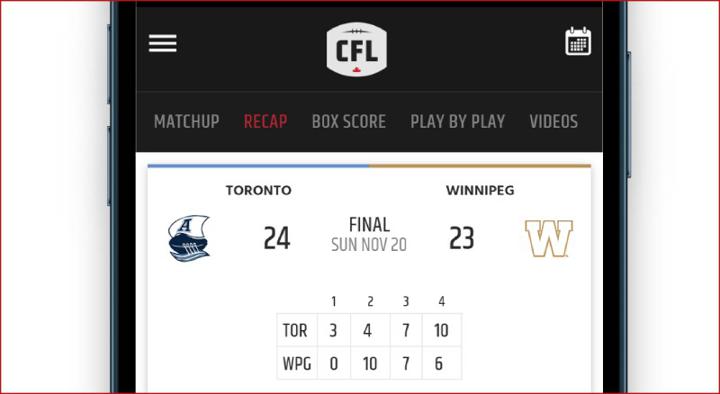 Nearly 1,000 players placed an average of 8 staked predictions during the game.
The amazing result: a three-way tie for first with hundreds of players right behind the eventual winners.
What's Next for Office Pools Bets Sports Contests
More LIVE contests ahead in the Stanley Cup Playoffs.
More pre-match contests for big events like the Super Bowl, and localized contests for the Raptors, Maple Leafs, Canadians and more.
Check out what's happening today at www.officepoolsbets.com
Return to Chalkline Case Studies