Five Reasons Chalkline Loves What Daily Racing Form Did
1. Wide Client Outreach – With Daily Racing Form at 50k Twitter followers and 33k Instagram followers, they already have a foundation that makes gaining traction for more followers easier.
2. Active Marketing – DRF utilizes promotional visuals on every social media platform to increase website traffic.
3. First to Market – By making free-to-play games live before real odds are released, Daily Racing Form is the first to market and hosts bettors who want to see odds prior to the live reveal.
4. One Stop Shop – Daily Racing Form is the only horse racing betting site that combines content, commerce, and games. For new or experienced bettors, DRF provides the most information about horse racing.
5. High Volume Betting – Horse racing betting is a high volume sport. Once customers begin playing real money games, they will be placing more bets than they would on other sports.
The Client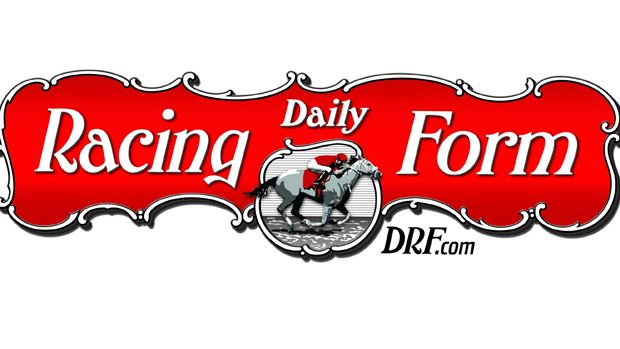 Daily Racing Form provides a one stop shop for all things horse racing.
From posting news articles, detailing results, and showing every racing line, any horse racing bettor will find use from visiting DRF's site.
The mix of horse racing content, commerce, and free to play games make the site a friendly source for those interested in horse racing to become educated and participate with minimal risk.
The Opportunity

Currently, Daily Racing Form provides the opportunity for bettors to place real-money bets online.
With a rewards program, promotions, and other ways to win, Daily Racing Form entices horse racing bettors to use their online platform to place bets throughout the day.
Chalkline believes that Daily Racing Form will capture a larger audience by offering free-to-play games for major races.
DRF can ease new horse racing bettors into the industry and lead them to place more bets on DRFs real money platform.
With Chalkline's support, Daily Racing Form will be able to continue to bolster their customer base and increase traffic to their site.
The Solution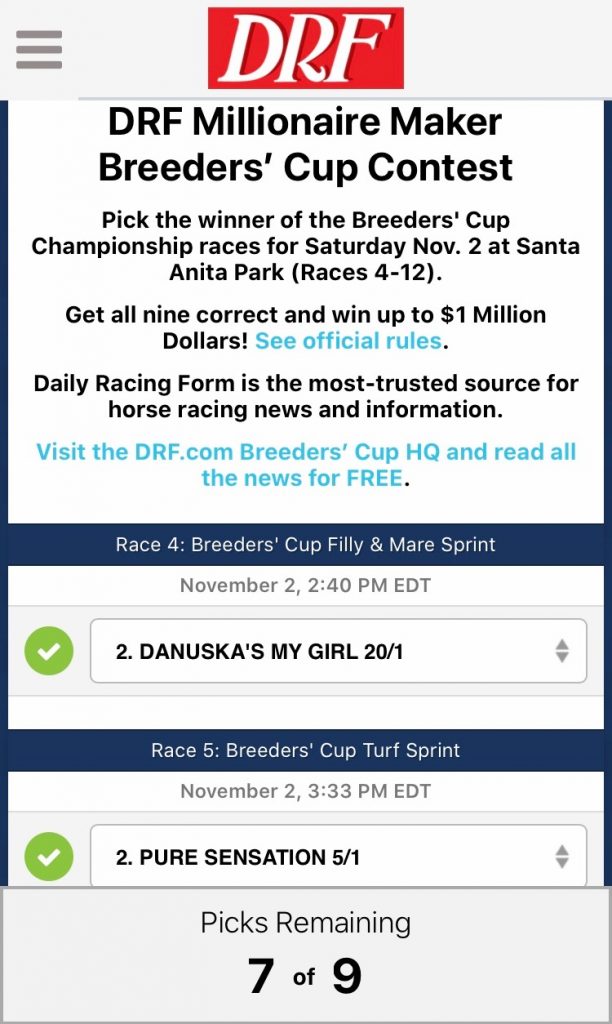 Chalkline worked to provide a free-to-play game to support the Breeders' Cup in Santa Anita Park, CA on November 1-2.
We created the Millionaire Maker Breeders' Cup Game that challenges players to pick the winners of races 4-12 of the Breeders' Cup.
Players can win up to $1 million by picking all 9 races correctly.
DRF brought awareness to the game by posting promotions on all social media platforms and actively inviting current and future customers to participate in the free-to-play game.
The Millionaire Maker Breeder's Cup Game can be accessed here.
The Results
By providing a free-to-play game with betting odds one week before the race, Chalkline has given Daily Racing Form a competitive advantage by being the first to market for the Breeders' Cup.
This allows new and experienced horse racing bettors to play prior to real odds being released later in the week.
What's Next
Given the success of the Millionaire Maker Breeders' Cup Game, Chalkline is looking to capture larger groups of new bettors over the course of these four upcoming races.
Chalkline will continue to grow Daily Racing Form's platform so they can maximize website users and real money gameplay.
Clients will be retained through the mix of content, commerce, and games that DRF offers, which will continue to increase consistent traffic on Daily Racing Form's site for free-to-play and real money games.
Malibu Stakes: December 26
The Sham Stakes: January 5
Santa Ynez Stakes: January 6
La Canada Stakes: January 12