The Action Network--a leading source for original news, premium insights, betting tools, data and odds--are leveraging Chalkline's industry-leading customer acquisition and retention platform to promote one of the biggest pro football contests of the year.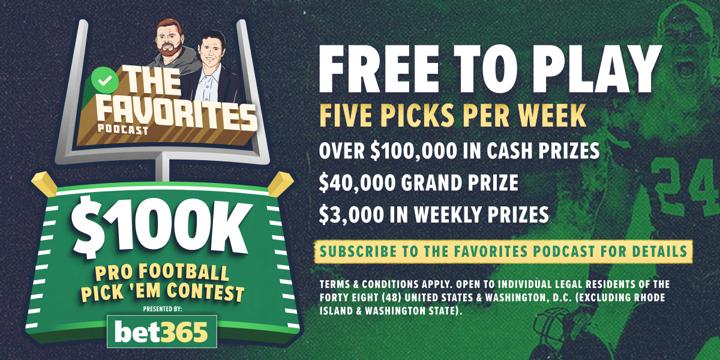 About The Action Network and The Favorites Podcast
As a sports betting product and media company, The Action Network brings a unique lens to the world of sports, mixing premium content, proprietary tools and in-depth analytics to make sports fans with something at stake smarter about betting.
Learn more about The Action Network.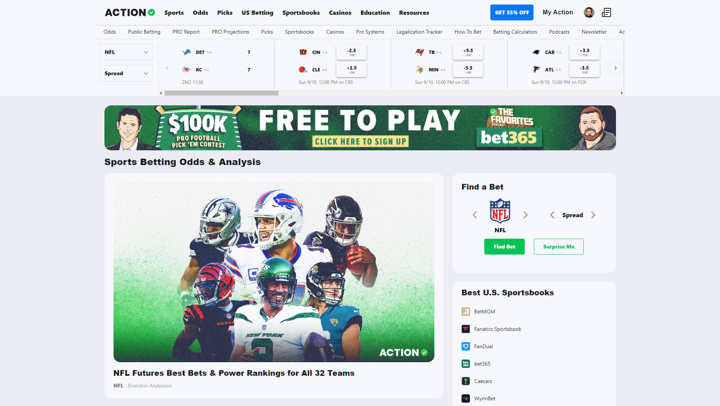 In The Favorites Podcast: every week of the NFL season, Action Network Chief Content Officer Chad Millman and professional sports gambler Simon Hunter analyze every matchup to select their best bets from the NFL slate.
Listen to The Favorites Podcast here.
The $100K Pro Football Pick 'Em Contest
The game is simple: Players select five games of their choosing against the spread for the week of upcoming games. There are no pushes, lines will always be a half point.
The game is available at midnight every Monday and closes just before kickoff every NFL Sunday.
The leader of the contest at the end of the season will win a $40,000 grand prize, with $100K distributed in weekly and season-long prizes.
The Contest is being promoted across all Action Network channels, including email: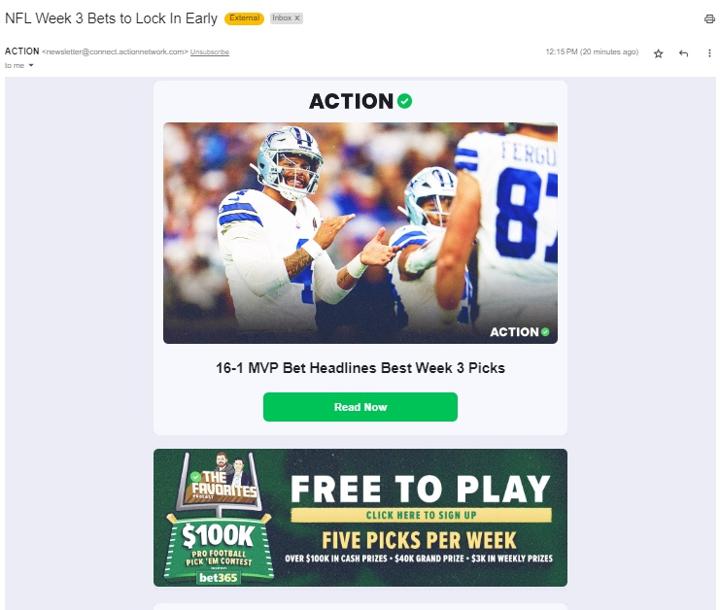 Content + Contest = Engagement
The Action Network is using a mix of channels to promote the Pro Football Pick 'Em Contest in conjunction with bet365.
The Favorites Podcast has almost 8,000 followers on Twitter and Action Network has 30.5K subscribers on YouTube, and the contest is actively integrated into each channel.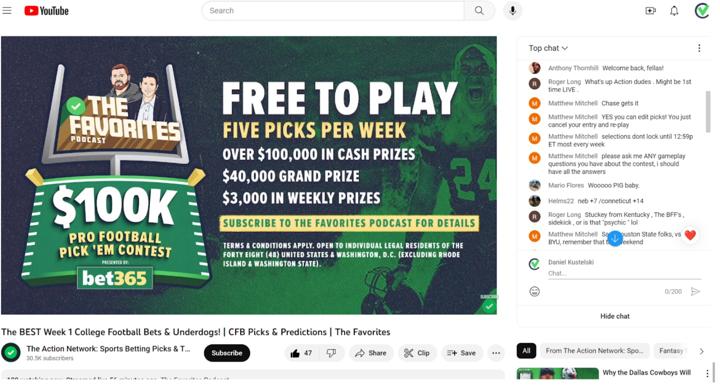 Integrating the Sponsor: bet365
Chalkline has multiple sponsor touch points and Calls-to-Action (CTAs) throughout the game play process.
One of the key goals for any freeplay game is to drive "Conversion Clicks" after the player has entered.
Chalkline integrates every sponsor with state-level customizable offers in:
All promotional artwork
All post-play confirmation pages
All post-play confirmation emails
What Action Network Said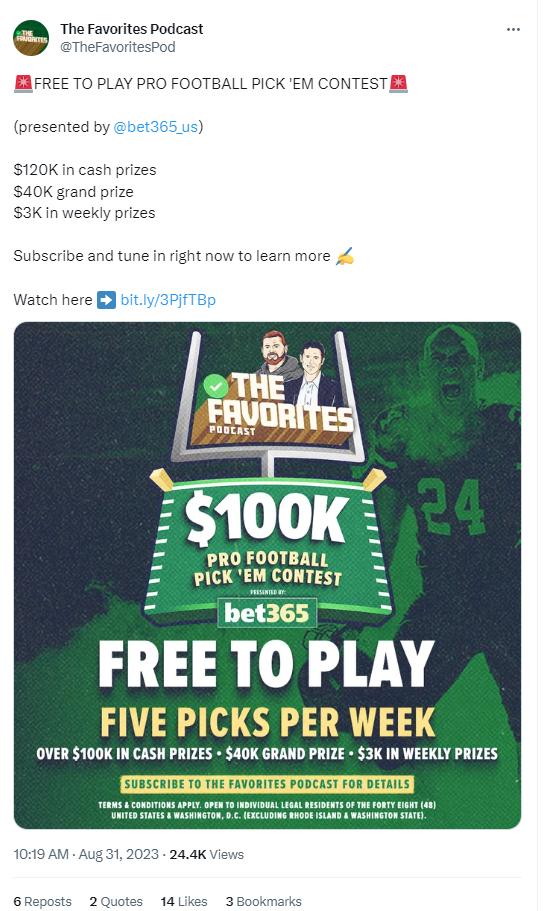 "I don't think I've ever seen a podcast give away $100K to listeners before," said The Favorites host Simon Hunter one host of the The Favorites Podcast during the livestream the morning announcing the contest.
What Chalkline Said
"The Action Network is truly a leader in North American sports betting and wagering content," said Daniel Kustelski, Co-Founder of Chalkline Sports. "This format perfectly complements the podcast and all of the excellent content Chief Content Officer Chad Millman and pro gambler Simon Hunter produce."
Connect with Chalkline
Contact Chalkline to learn how fan engagement games and Loyalty Marketing can drive your next sports promotion.
Read more Chalkline Case Studies