After the roaring success of G2E 2021 last month, we're all the more pumped for our next in-person event: TribalNet 2021. 

The 22nd Annual TribalNet Conference & Tradeshow will take place November 8-11 at the Gaylord Texan Resort & Convention Center in Grapevine Texas, just outside of Dallas. We're excited to connect and collaborate with tribal and industry leaders at this year's event. 
Are you headed to TribalNet? Be sure to connect with our co-founder Joe Kustelski to learn about the tools that should be in your sports betting starter kit. He's not speaking, but he'd love to talk customer acquisition, retention and loyalty with you. 
Here's what else we're looking forward to at TribalNet 2021:
1. Seeing everyone in-person and NETWORKING!
As an industry, we've missed out on countless conferences and trade shows over the last 18+ months. It will be fantastic to catch up with everyone, make new connections, and get back to the business live and in-person.
If TribalNet is anything like G2E, we'll all be Getting. Things. Done.
2. Discussing sports betting with new and emerging audiences
Sports betting isn't a new conversation topic for tribal casinos - but this year it's much more real. Regulated sports betting is live in one form or another in 29 states, with more on the horizon.
We're excited to see what tribal casinos are doing to launch their sports betting products and learning how we might be able to help. (Spoiler: we have a proven formula for delivering value for casinos.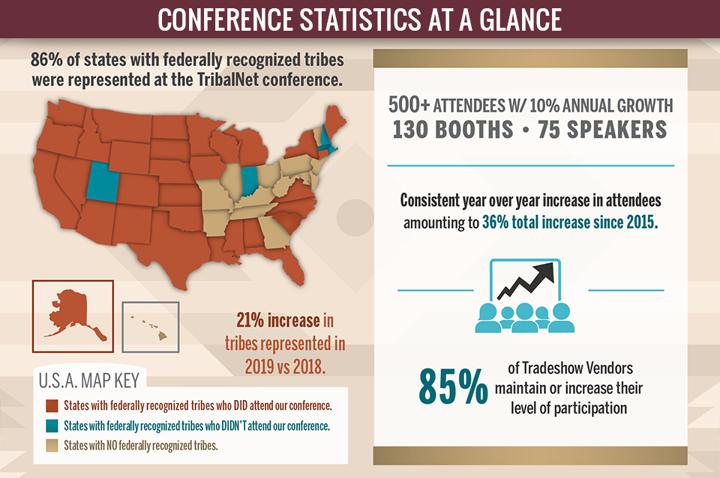 3. Sessions covering topics that are near and dear to Chalkline
TribalNet has a loaded agenda, but there are three sessions we're especially excited about:
1. "Automation and Innovation" with Larry Fretz - We're curious to hear what Fretz covers with regards to the "options available to organizations to create human-free interaction and services using kiosks and apps, and their effect on customer experience."
While this session will have an HR lean, when we hear we "automation and innovation," we think about how we use technology to drive loyalty program registrations, automate marketing campaigns, and bridge offline-online customer retention efforts at casinos. What other technologies are on the horizon, and which should you already be using?
2. "Alignment of Technology Strategy and Vision with Business/Operations" with Larry Wolff - In the session outline, Wolff promises to "uncover the keys to aligning technology strategy and vision across a tribe." If sports betting isn't on a tribal casino's radar already, it should be!
Are you a tribe launching a sportsbook in 2022? What will be in your tech stack?
3. "Gaming - Online and Sports Betting" - Need we say more?
Let's Chat! 
If you're attending TribalNet, we'd love to chat! Grab 15 minutes with our co-founder Joe Kustelski to discuss how you can grow your loyalty database before, during and after you launch your sportsbook.
If you're not attending, you still can schedule a live conversation with us any time. 
In the meantime, check out our "Operator's Edge" Webinar Series and get some news you can use on-demand. Our latest event covered a topic that's bound to be a focal point of TribalNet: How to successfully integrate a sportsbook into a casino.
Hope to see you soon!