Are you headed to OIGA on Aug 16-18? Connect with our CEO Daniel Kustelski to learn more about how you can build your loyalty database with freeplay sports games.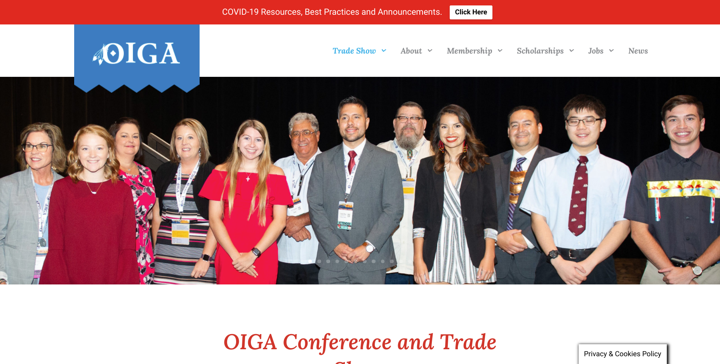 The 2021 OIGA Conference and Trade Show, otherwise known as 'the biggest little show in Indian Gaming,' will be held in Oklahoma City August 16-18, and will draw nearly 3,000 vendors, visitors and guest speakers to Oklahoma City.
Our three reasons we're excited to attend this year:
#1. There's a lot going on in the industry to discuss. 
States are regulating sports betting and iGaming at a steady clip. Not a single week passes without a new deal being announced or new partnerships being formed. 
It's truly an exciting time in our industry, and there's no better place to discuss it and learn from what's happening with a great group of industry experts.
#2. Our CEO Daniel Kustelski is speaking on a topic near and dear to our hearts--retail activations--with an all-star panel. 
Retail activations are a key part of growing your audience with uncarded patrons and deepening your engagement with your loyalty database. 
We hope to see you at the session!
Mobile on Premise: Expanding Your Gaming Floor Without Expanding Your Facility
Meeting Room 203
Presenters: 
Melissa Blau, Director, iGaming Capital

Jason "Wolf" Rosenburg, CEO, American iGaming Solutions

Daniel Kustelski, Co-Founder and CEO, Chalkline
The delivery of game content via this medium is important to growth and player retention of land-based casinos. It is a very convenient way to engage players and extend their game play within the casinos without being tied to a machine.
Check out the full agenda here.
#3. We're two weeks away from football season, which we hear is pretty big in Oklahoma. :)
We know the Sooners and Cowboys are ranked in the Top 25, and we'll leave our SEC support in Tennessee for the show. 
In any case, we expect there to be plenty of talk about football, and we've got a plan in place for the casinos that want to get a head start on sports betting.
Check out our Freeplay Football Starter Kit right here, and let us know if you'd like to discuss building your loyalty program with freeplay sports games this fall.
We look forward to seeing you there!
Connect with Chalkline
Learn more about what we're up to at Chalkline through our educational webinars.
You can also browse all of the webinars in Chalkline's 'The Operator's Edge' series.
Set up a live conversation with Chalkline CEO Daniel Kustelski to discuss how Chalkline can help your sportsbook attract new bettors and increase profits.
Learn more about Chalkline's free-to-play games.