Chalkline Director of Growth Jonathan Moreland recently wrote an article for iGB Affiliate, sharing his thoughts on the death of third-party cookies and strategies for shifting to a first-party data approach. You can read the full article here.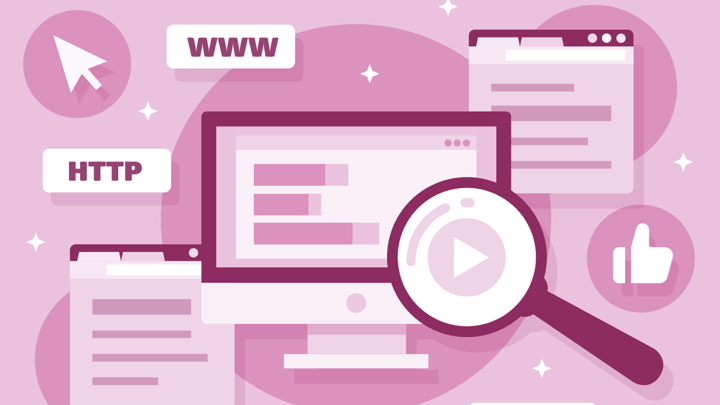 Cookies, the files created by websites you visit that save your browsing information, are becoming an endangered species. 
Affiliates and their operator partners must now rethink what data they have, what data they actually need, and how to get this data in a "post-cookies" world.
For proactive, forward-thinking companies, all is not lost.
Things to bear in mind about cookies
Cookies don't just improve advertising targeting – they improve user experience too
Cookies are used by sites to keep you signed in, remember passwords and site preferences, and give you locally relevant content. They play a valuable part in your everyday browsing experience.
If you think a cookie-less world is an advertising problem for advertisers to solve, think again.
There's more than one type of cookie
First-party cookies are created by the sites you visit. This is the data you collect on your audience based on their behaviors directly on your site or app.
Second-party data basically comes from someone else's first-party data.
Third-party cookies are created by third-party sites – aka advertising and BI platforms you likely have not visited. Third-party data is a collection of multiple first-party data sources aggregated across websites and applications by independent companies. Only this third-party cookie is being phased out.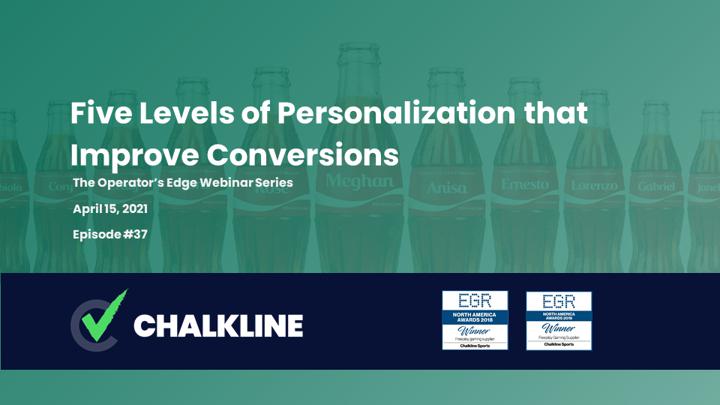 Related Reading: The April 2021 edition of "The Operator's Edge" webinar series detailed how personalization measurably improves conversions, and how you can do it well. Check out "Five Levels of Personalization that Improve Conversions."
Strategies to shift to first-party data
While things look grim for third-party cookies, savvy affiliates and operators must now shift focus to first-party data strategies, meaning you'll need to create, manage and update your own customer profiles directly using your own data. 
While you'll soon lose the ability to see data related to your visitor's behaviors on other websites, with a first-party cookie, you'll still be able to learn what a user did while visiting your website, see how often they visit it, and gain other basic analytics that can help you develop or automate an effective marketing strategy around them.
Here are key considerations for shifting away from first-party data.
Build relationships
Developing strong relationships with customers has always been important for brands, and this relationship-building becomes even more critical in a cookie-less world. 
Be transparent about how customer data is being used. Give customers more control over what data is collected. Show you responsibly (and securely) collect, store and use this data.
Offer value in exchange for data
When data is used to deliver value through customized offers and loyalty programs, then customers will be more willing to share their information. This is where personalization and localization become all the more important. For example, customers will be more likely to share their location with you if it unlocks geo-specific games, rather than simply opening them up to more ads.
Think holistically
First-party data is collected directly from your audience. It's collected first-hand. This means first-party data doesn't need to be collected on your site exclusively.
Even after the cookie-pocalypse, you can use data from any of the following sources to continue predicting user behavior patterns in a similar manner: site and app data; CRM data; data from the social media profiles and activities of your followers; data from subscription-based emails; and good old-fashioned surveys and customer feedback. 
Need for speed
Personalization needs to happen instantly to truly deliver the best possible experience and delight your customers. As actions are taken across channels, you need to be able to update a customer's profile in near-real-time. Whether a customer has opted in or out of a program, you need to deliver personalized experiences in seconds, not days.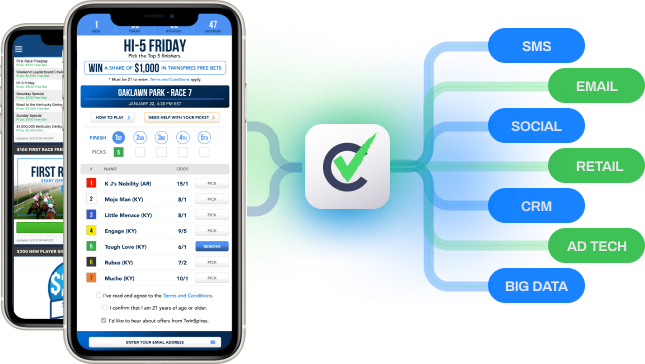 How Chalkline's freeplay games and BettorBI analytics can efficiently collect first-party data and drive growth.
Ways to collect first-party data
Loyalty programs
In this industry, loyalty programs should be one of your primary first-party data sources. You can create custom offers, discounts, redeemable points, and personalized promotions for loyalty members to increase engagement with your brand.
Someone would be more likely to tell you who their favorite team is if they know you'll use that information to make their experience better, rather than simply advertise "at" them.
Build your brand
The "b word" can make many decision-makers cringe, but that's largely a result of all of the direct-response, bottom-of-funnel targeting options we've had access to over the years. These targeting options are the exact ones that are going away!
If you need to start collecting more first-party data, you need to do a better job of making users want to give you their info in the first place.
Start by giving your customers content they actually want.You may have to spend some time building your brand into a trusted name people believe in, can relate with, and frequently interact with. 
Partnerships
Leverage second-party data – assuming it's still trusted, compliant and accurate.
Freeplay games
Freeplay games are a powerful acquisition and retention tool for affiliates, media companies and operators. They give players a reason to engage with your brand, provide content that adds huge value and rewards them for sharing their information with you. 
The bottom line 
If you're relying on online advertising, popup ads, and high-tech audience-targeting tools, you need to consider alternative, first-party data strategies ASAP. 
Use this as an opportunity to make your brand even safer from similar changes in the future. Ask yourself "How can I reach my audiences without cookies, hyper-targeted ads, and massive amounts of third-party data" and you'll be presented with numerous opportunities for loyalty-, community-, and brand-building.
The death of third-party cookies is inevitable. The death of effective customer acquisition and retention is not. Personalization, localization and transparency will see you through.
Learn More
Read the full article for more analysis and strategies for marketing in a cookie-less world.
We're passionate about educating the operators, media and affiliates we work with. Set up a live conversation to learn how Chalkline can help you acquire and retain loyal customers.